true
SALEABLE ITEM TAG
TIGER CAMOUFLAGE TROUSERS / BLACK OVER-DYE
RemarksThe Real McCoy's
About
The Military Assistance Command, Vietnam - Studies and Observations Group (MACV-SOG) was a secret U.S. special operations unit that conducted covert, irregular warfare before and during the Vietnam War. Some SOG members imitated the uniforms of the Russian military by dyeing their own uniforms black to make the enemy think they were on their side. This post-dyed camouflage imitates how the SOG personnel had their own uniforms post-dyed in black.

Because the tiger camouflage fabric is overdyed in black, as it ages, the black dye from the top will begin to fade and the camouflage pattern will become more visible.

Depending on the year of production, details varied on Tiger Stripe camouflage trousers. For this iteration we have replicated a model with slash pockets, two cargo pockets and cigarette pocket.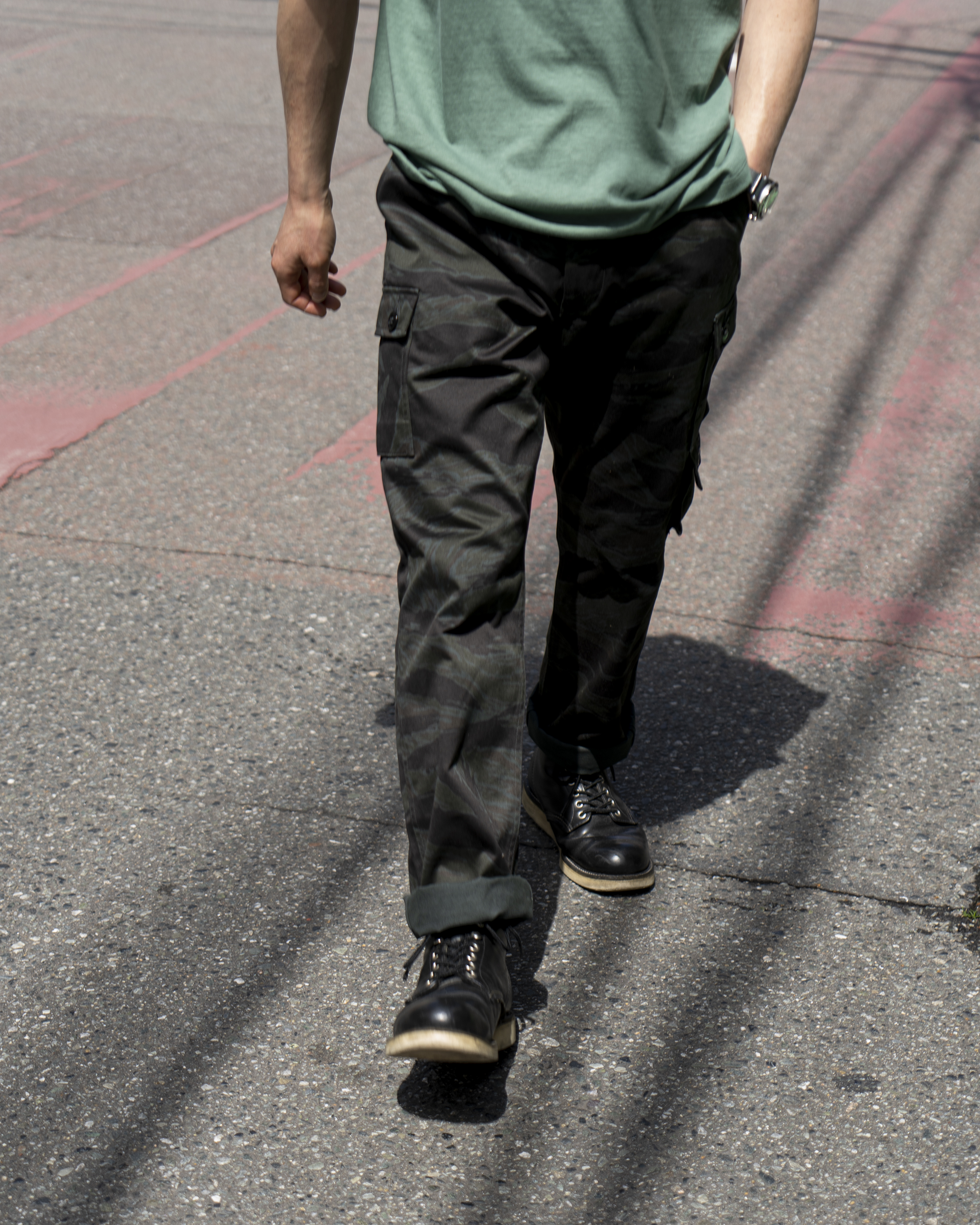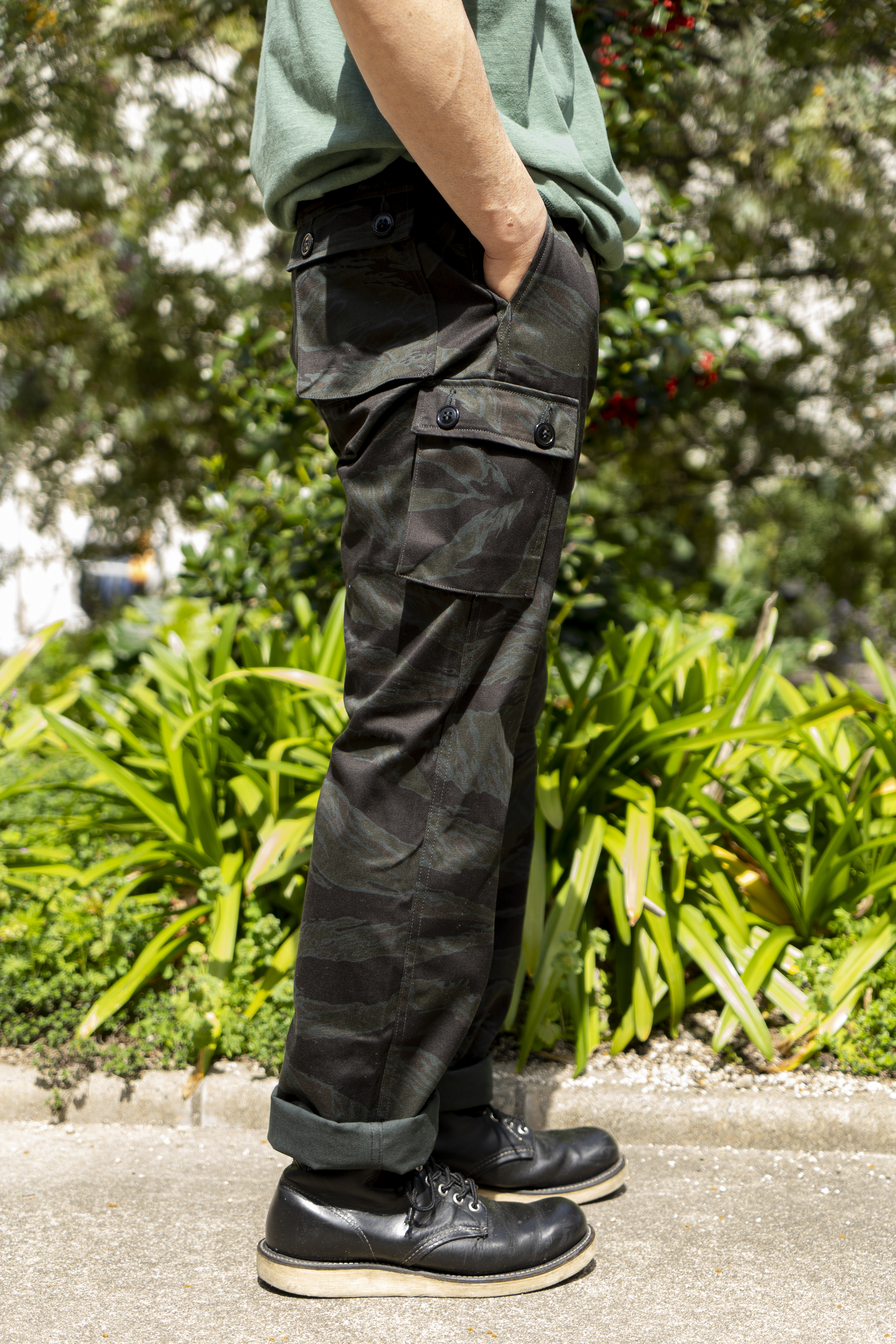 Printed Camouflage Fabric (Over-Dyed)
Urea Button