About
The Real McCoy's MILITARY TEE / 101st AIRBORNE is made from an 8oz cotton fabric and cut in true 1950s style. The boxy silhouette you see here is synonymous with the best vintage t-shirts and sits at a comfortable mid-weight while featuring a reinforced neckband.
The famous 101st Airborne insignia is commonly referred to as the "Screaming Eagle". This fierce unit is known for its heroic deployments in WWII, operating in Normandy as well as across the Western Front. The 101st are one of the most recognised and deployed units within the US Army and tours include an arrival in Vietnam where they were nicknamed "Nomads of Vietnam". It was here that they would be involved in the Tet Offensive, seeing combat from Saigon to Quang Ti Province.
This tee features the division's "Screaming Eagle" emblem or "Old Abe", as well as a "101st Airborne" motif. The t-shirt has been hand-printed at our Kobe HQ and just like the original, will age over time with wearing and washing.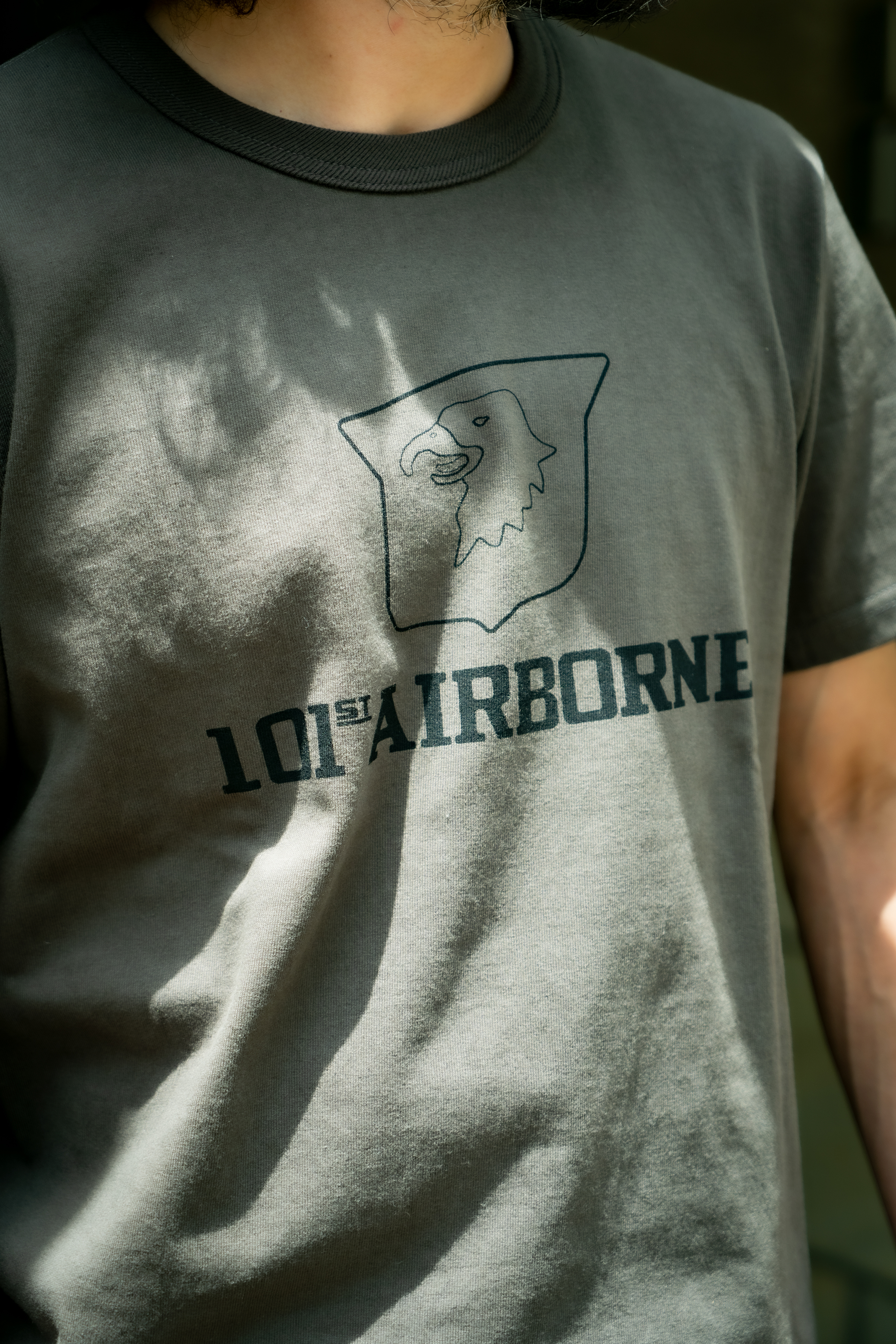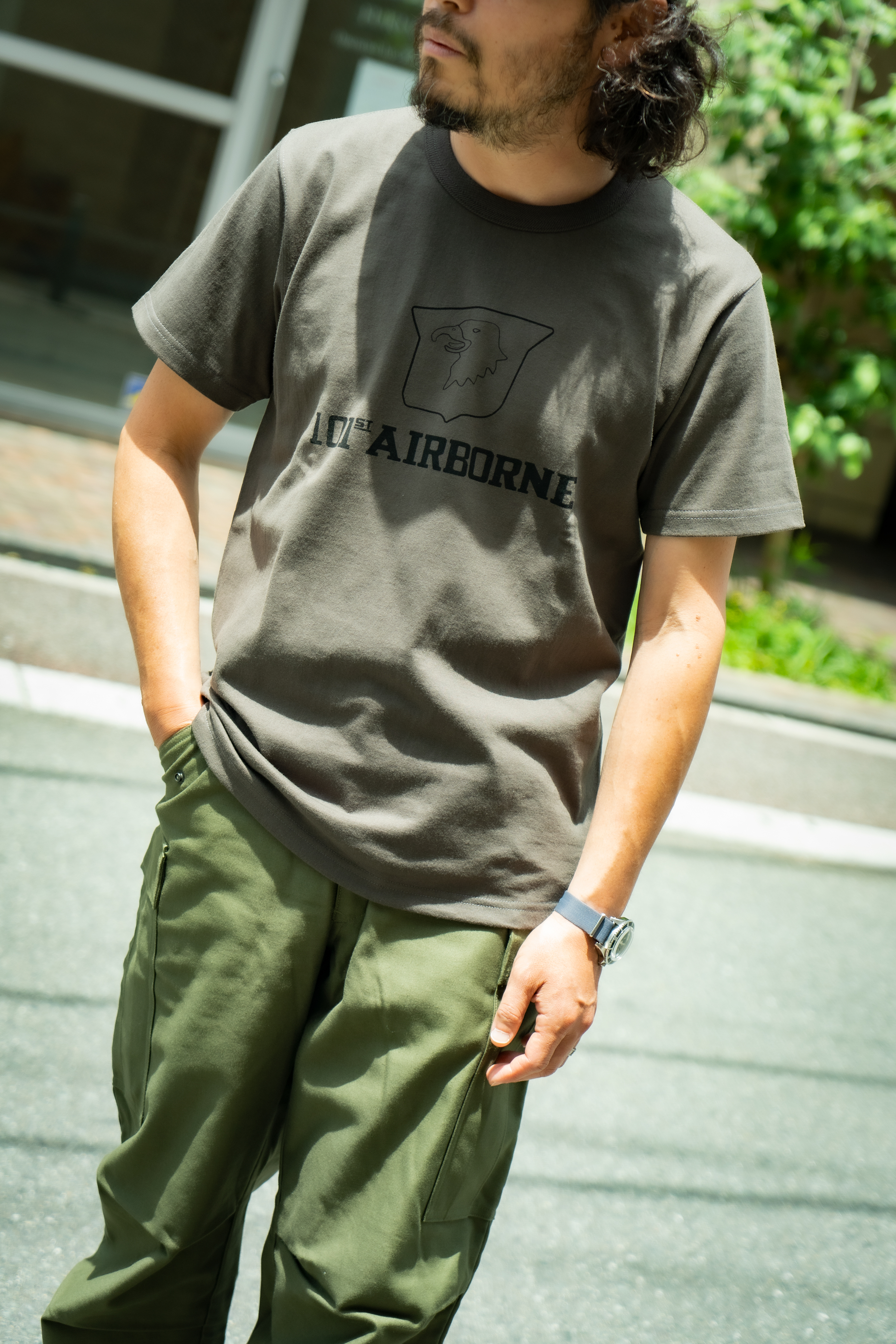 100% Cotton
8oz mid-weight
Reinforced neckline
Cotton Sewing Thread Construction
Made in Japan