true
SALEABLE ITEM TAG
HOODED SWEATSHIRT / DUNBAR CHENILLE
RemarksJoe McCoy
About
The Hooded Sweatshirt / Dunbar Chenille takes details found from training wear worn by US college and high school students. Much like Stadium Jackets, students liked to customize their own clothes so would sew on one's own number, or team initial's using chenille patches.
Featuring a chenille motif, number on the left shoulder and boxing glove shape pockets at the front the Hooded Sweatshirt / Dunbar Chenille is made from 10oz Loopwheel fabric.
This is a close-fitting Sweatshirt, please consider sizing up if you prefer a looser fit in the body.
Available in plain with no patches with the Boxing Glove Pocket Hooded Sweatshirt.
Made in Wakayama, Japan, of 100% cotton on vintage loop wheel machines, which are known to knit at a sluggish pace, with only a single meter of fabric produced every hour. Compared to contemporary manufacturing methods, Loopwheel machines apply a very low thread tension allowing the production of an exceedingly premium and unique fabric.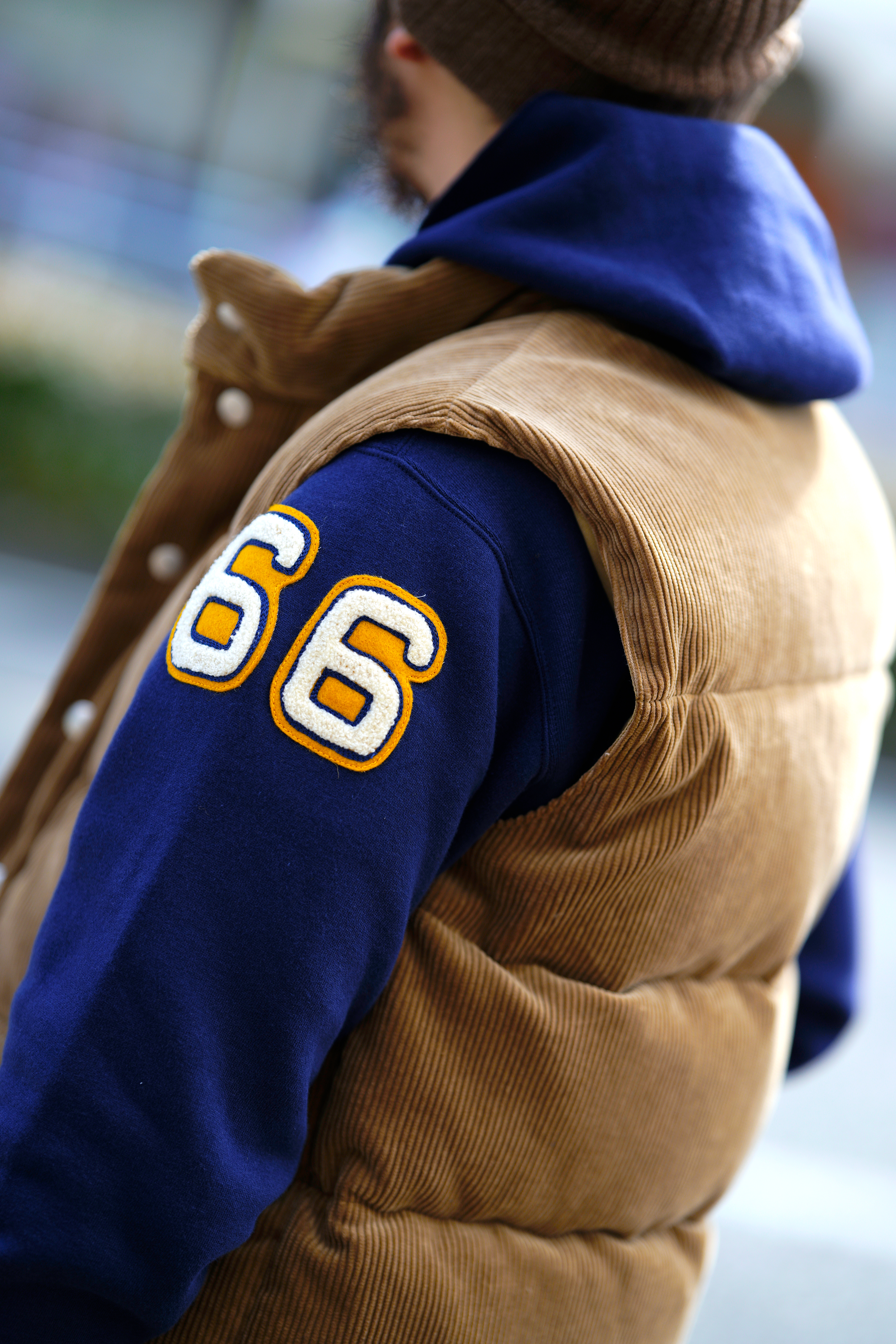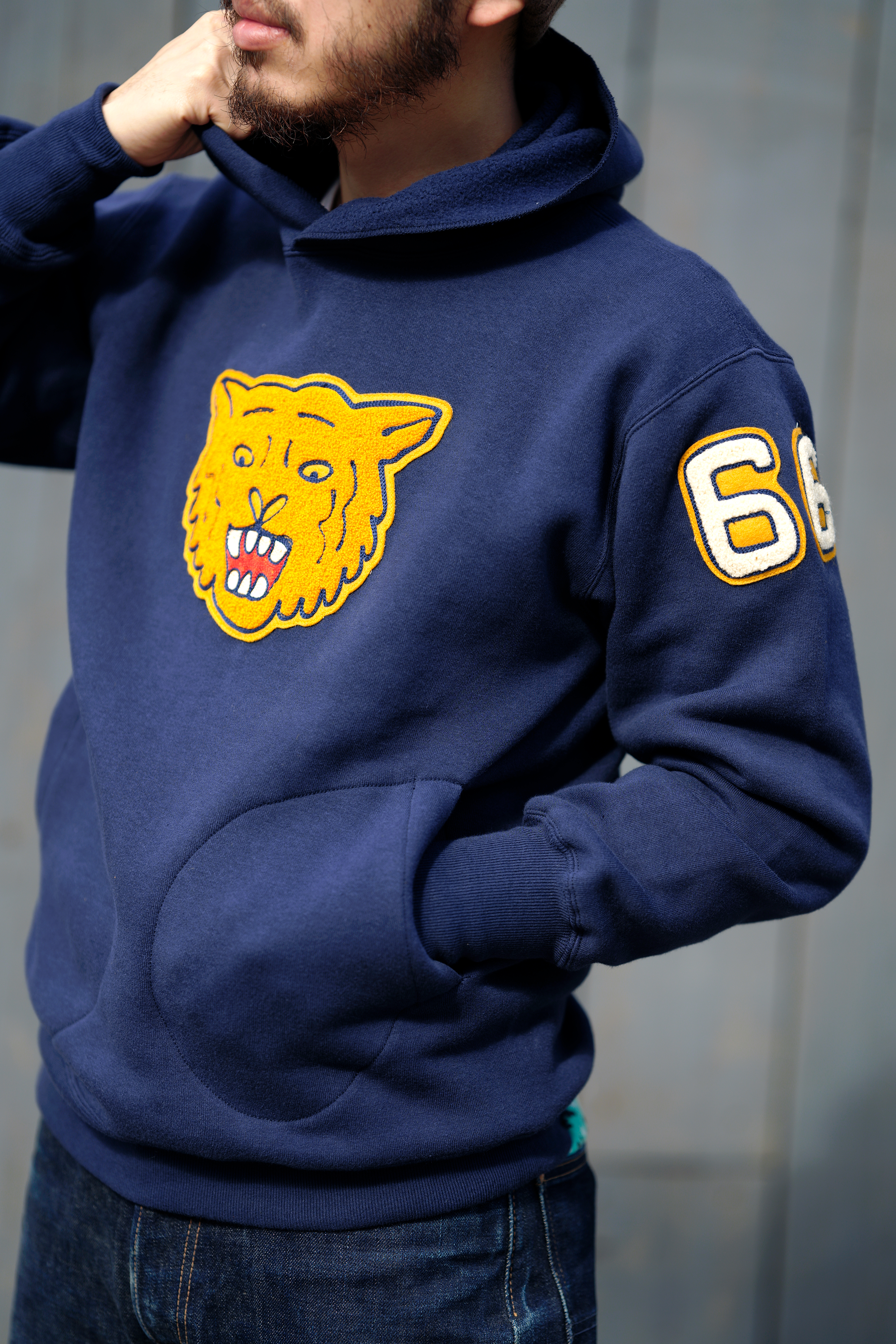 100% Cotton, 10oz Loopwheel fabric
Chenille Patch on Front Body and Sleeve
Made in Japan