true
SALEABLE ITEM TAG
N-1 DECK JACKET (NAVY) FW21
RemarksThe Real McCoy's
About
A fully remodelled N-1 Navy Jacket for 2021FW. We have started from the very beginning, re-examining the fabric colour, stitch count used per inch, and studying countless patterns of N-1 deck jackets within our vintage archive.
The fabric colour has changed, now with a slight reddish tint within the navy colour and the thread colour has changed too, matching the colour of the new outer fabric. The stitch count is very fine replicating what is seen in clothing from the early 1940's.
The pattern reproduced focuses mainly on the mobility under the arms, this was one of the main difference between the early N-1 navy colour models and the later khaki deck jackets in history. Despite the tighter fit compared to the khaki, the cut of under the arms allow for better freedom of movement, a characteristic seen in a lot of active or sports wear of the time.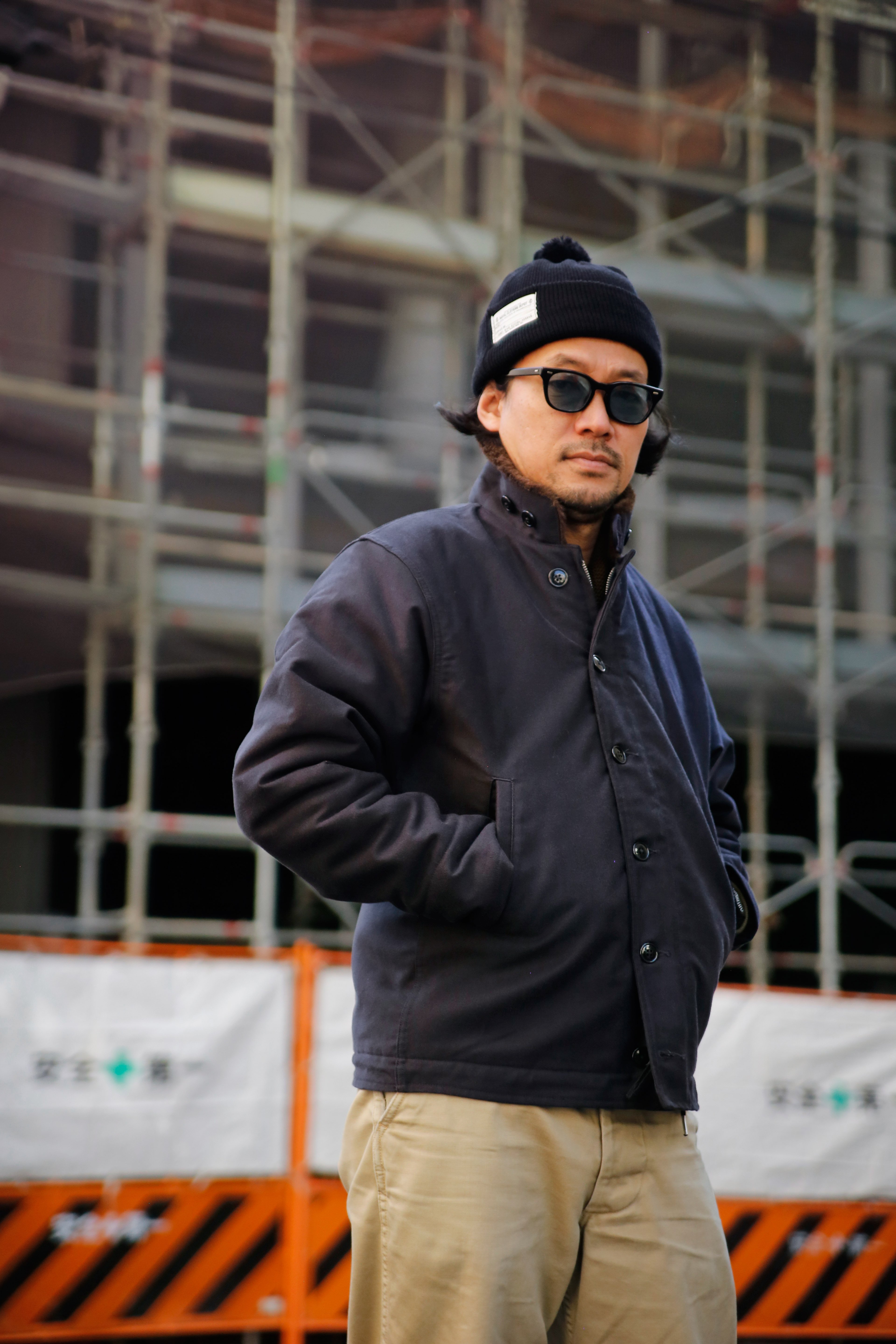 Cotton Cord Cloth
Alpaca Wool Lining
40s Talon Front Zipper
Wool Ribbing
Made in Japan