About
From Joe McCoy SPORTSWEAR the TILDEN KNIT SWEATER is for the sportsman and academic alike.
The v-necked cable-knit jumper started life as a wool Cricket Jumper in late 19th Century England. Wool was the de facto performance textile of its day and was the most suitable material of the time for playing in wet conditions. To a certain extent, it wicks away sweat and moisture, and so it was used in most athletic garments. The TILDEN KNIT SWEATER **from Joe McCoy SPORTSWEAR is knitted from 5-gauge slub cotton, making a more comfortable garment for everyday wear. **The cable knit construction increased the garment's durability for sport and its embellishment was well suited to the aristocratic setting of Cricket in turn-of-the-century England. While the contrast stripe design lent itself to being customized in team colors.
Into the 20s, the jumper was favored by The Price of Wales, who was a style icon of the time and his influence contributed to the adoption of the style by Golfers & Tennis Players, most famously Bill Tilden who was the first American player to win at Wimbledon. As such, the style is regularly referred to as both a Cricket Jumper and Tennis Sweater. The combination of its prevalence in prestigious English Universities and Tilden's profile led to the Cricket Jumper becoming a staple in Ivy League colleges and elite social clubs.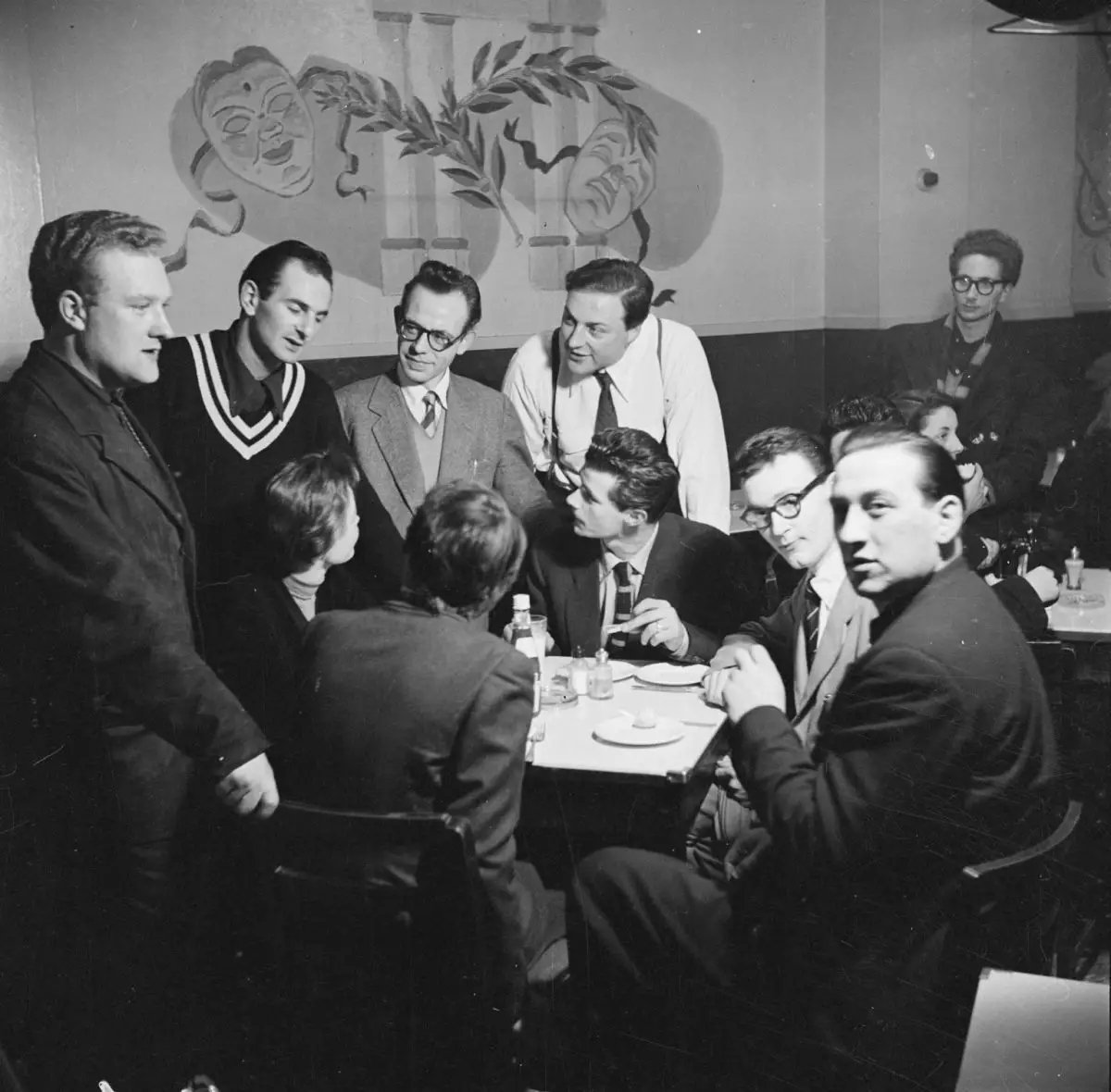 100% cotton - 5 gauge
Cable knit construction
V-neck
Made in Japan