true
SALEABLE ITEM TAG
JOE McCOY DENIM SOUVENIR BAG
RemarksJoe McCoy
About
The Joe McCoy DENIM SOUVENIR BAG is a timeless tote bag style made from a 100% cotton 14.75oz. Right-hand Twill denim, and features a Joe McCoy branded Deerskin leather patch. The patch and denim from which this bag is constructed typically make up out LOT.906 Denim Jeans.
This mid-weight denim will age, shrink, and stretch like vintage-style Joe McCoy denim. The machines and techniques involved in the construction of the bag and our denim jeans are identical. The single patch pocket on this bag is the same that you'll find on our jeans.
The DENIM SOUVENIR BAG is complete with a large main compartment, red canvas webbing shoulder strap, hand-carry strapping, metal button closure, and bar tack reinforced seams.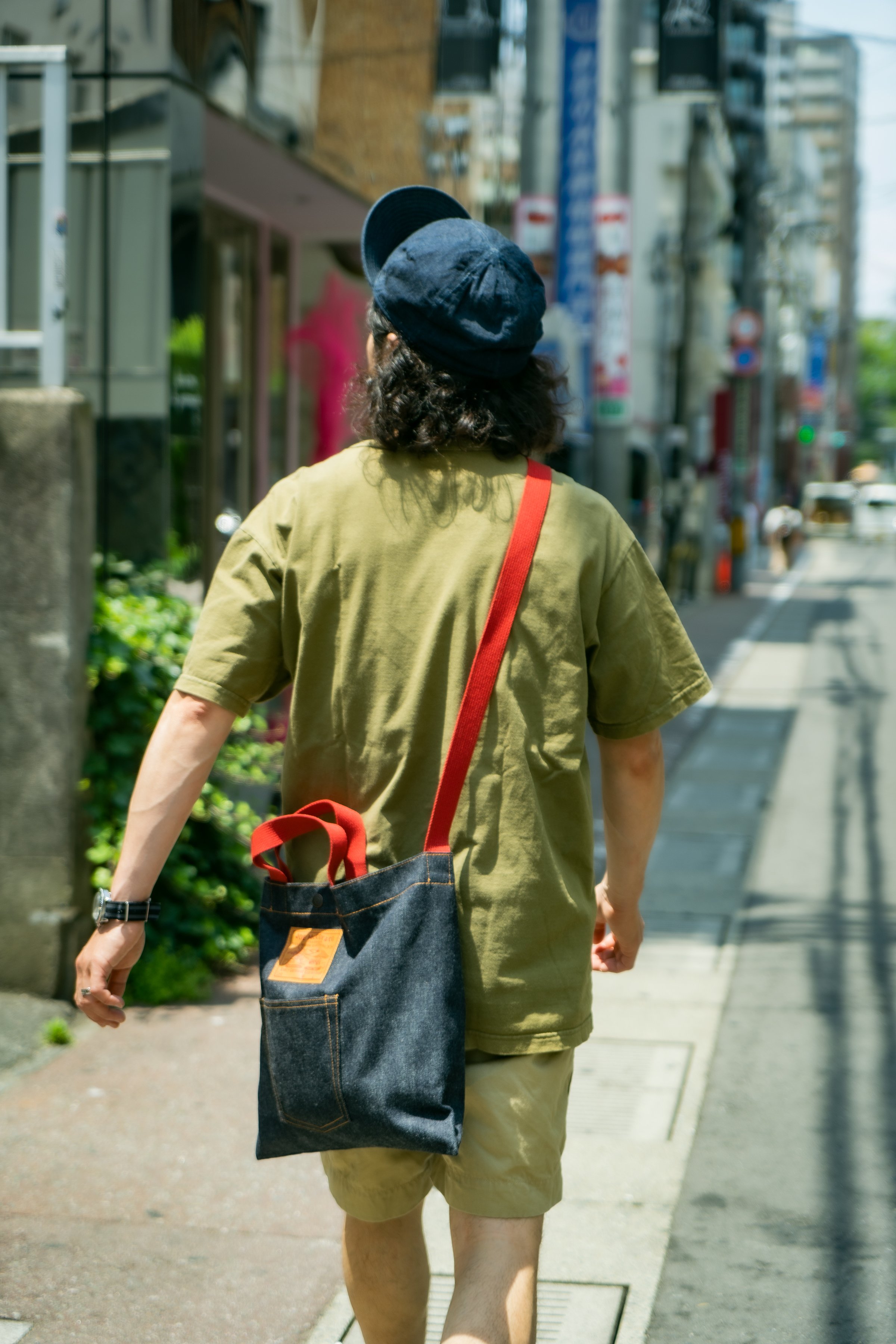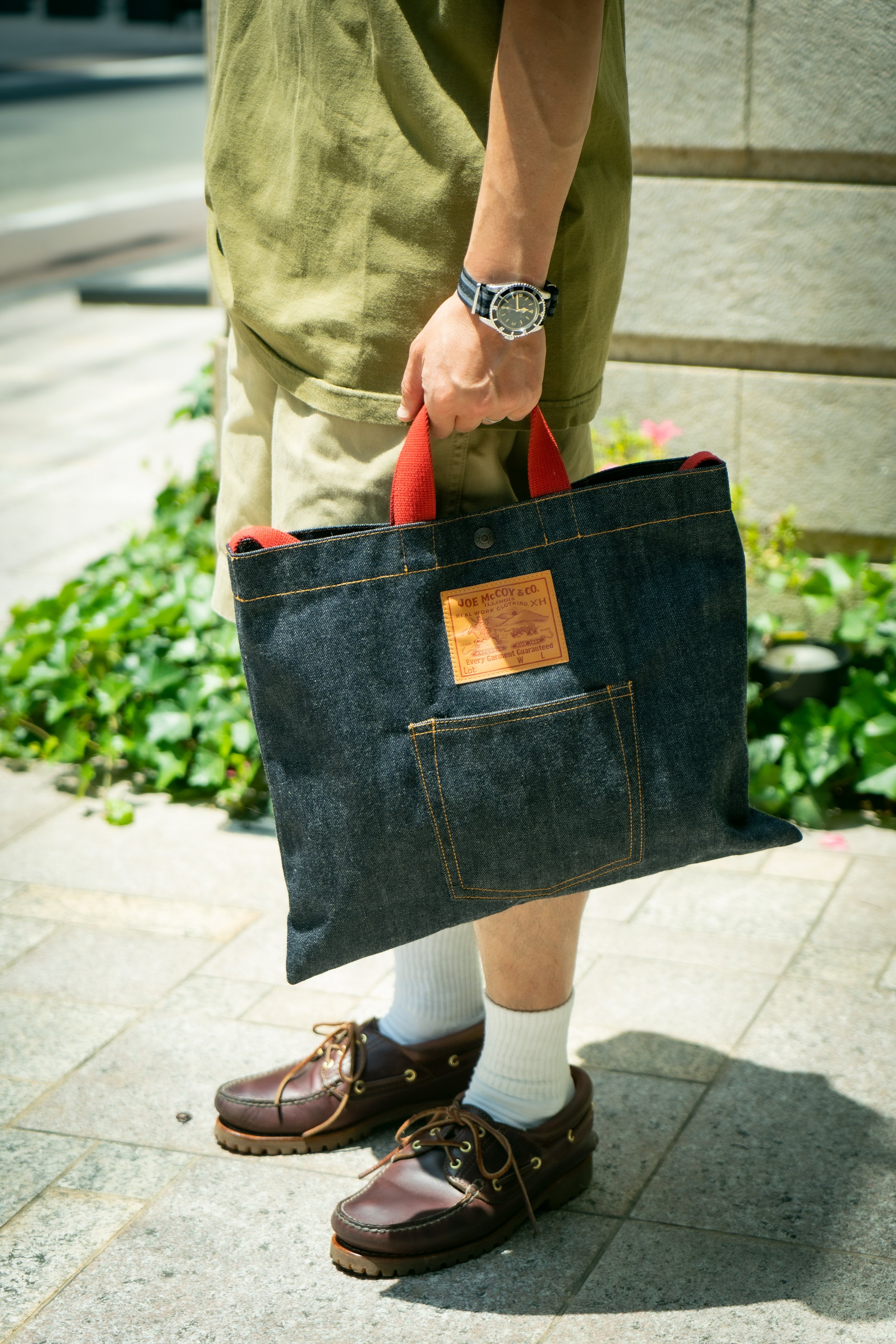 14.75oz. Right Twill Denim
Deerskin Label
Made in Japan