true
SALEABLE ITEM TAG
MILITARY PRINT THERMAL / COASTGUARD
RemarksThe Real McCoy's
About
The MILITARY PRINT THERMAL / COASTGUARD is inspired by the honeycomb pattern of the Undershirt, Extreme Cold Weather, issued to the US military in the 1970s. With the same yarn count as our previous iteration, the density has been reduced to enhance comfort while wearing, yet it still maintains the garment's warmth and sturdiness. Unlike original vintage models that included ventilation holes, this version features gussets under the arm, allowing for ease of mobility.
The original use of thermal in the US military began in WW2, with the issuance of thermal underwear to soldiers to keep them warm in cold weather. This innovation was incredibly useful for those stationed in cold or snowy regions, drastically improving comfort and morale. Even today, thermal underwear remains an essential part of US military uniforms, providing additional warmth, insulation, and moisture regulation.
Our MILITARY PRINT THERMAL / COASTGUARD features a hand-printed design as worn by the U.S Coast Guard. The Coast Guard is not under the jurisdiction of the Department of Defense, but is a separate organization dedicated to homeland security and defense. The COAST GUARD and 48 print is hand-applied at our Kobe HQ.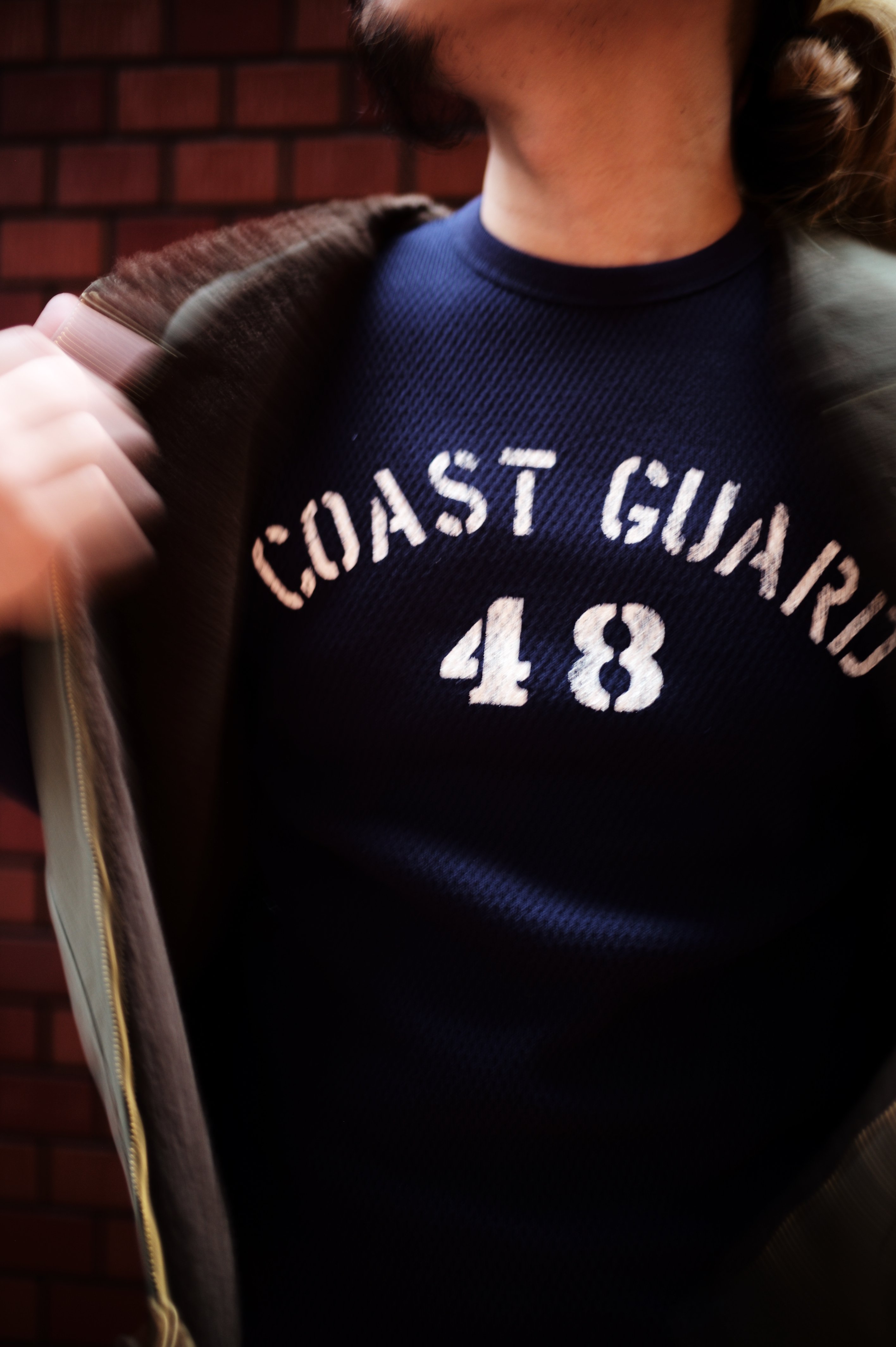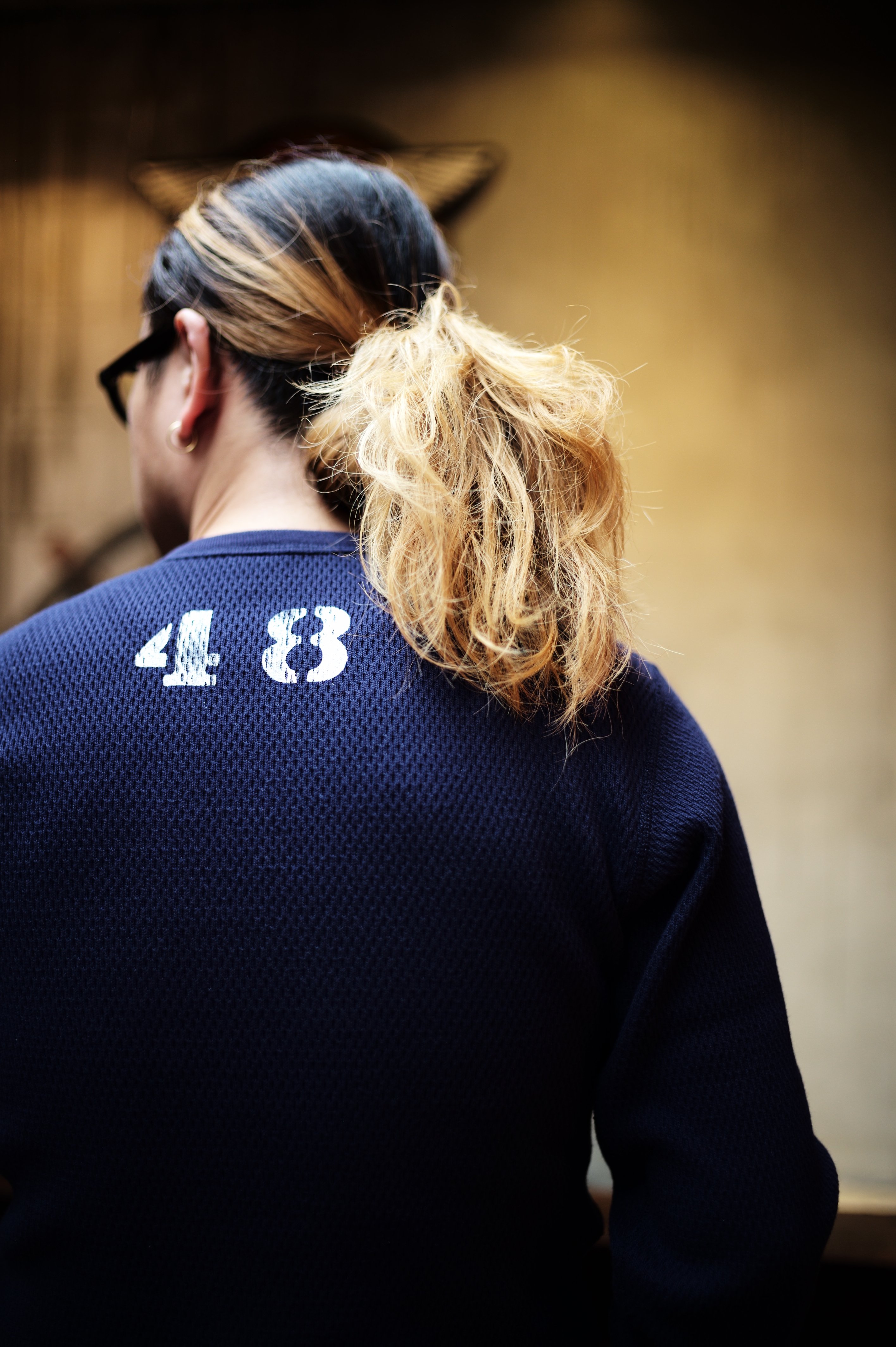 100% cotton honeycomb thermal
Hand Printed on Front & Back
Gusseted underarms for ease of movement and comfort
Made in Japan