true
SALEABLE ITEM TAG
TYPE L-2A REAL McCOY MFG. CO.
RemarksThe Real McCoy's
About
World War II was an era of rapid development in both aircraft and Pilot uniform and by the end of the war, the increased availability of Nylon, which was tested and determined to be the optimum fabric by the Aero Medical Laboratory, combined with the burgeoning Jet Age, led to the development of a new, light-weight Flight Jacket in the form of the L-2.
The L-2 was incredibly popular with pilots but during its production the US. Air Force was established as a separate branch of the United States Armed Forces and as the Korean War approached, the USAF began changing the color of most of its flying clothing from Olive Drab to Air Force Blue as part of an overall plan to forge a separate identity from the other branches of service and demonstrate their independence, hoping to boost moral of Airmen and encourage a healthy rivalry between the branches.
The L-2A was intended for warmer climates, making it ideal for Spring and Summer, while the B-15 series and subsequent MA-1 were developed in parallel and designed for cold-weather use.
The combat experiences in Korea highlighted the fact that a downed aviator's survival odds and ability to evade capture significantly increased if they wore camouflage clothing. As a result, the Air Force Blue flying attire was largely relegated to a symbol of prestige, primarily used in non-combat zones by the conclusion of the Korean War, meaning the L-2A had a relatively short production run.
This model, designed and constructed without compromise by Real McCoy's MFG. CO. is constructed in a custom-produced Nylon fabric that authentically replicates the characteristics of the highly durable nylon material from the 50s. Nylon 66 was invented by DuPont Co. and became the preferred material for military jackets because of its superior durability and flame resistance.
The L-2A benefits from nylon ribbing, more suited to warm weather conditions than the sometimes itchy wool ribbing used on our B-15C and MA-1, and more comfortable when wearing a wrist watch.
The brass dot buttons are black oxide conversion coated to MIL-SPEC, as are the 50s Talon Sleeve Zippers and Wire Front Zipper with black leather pull tab.
The MA-1 benefits from diagonal snap-closed flap slash pockets and pen pocket to the upper left arm.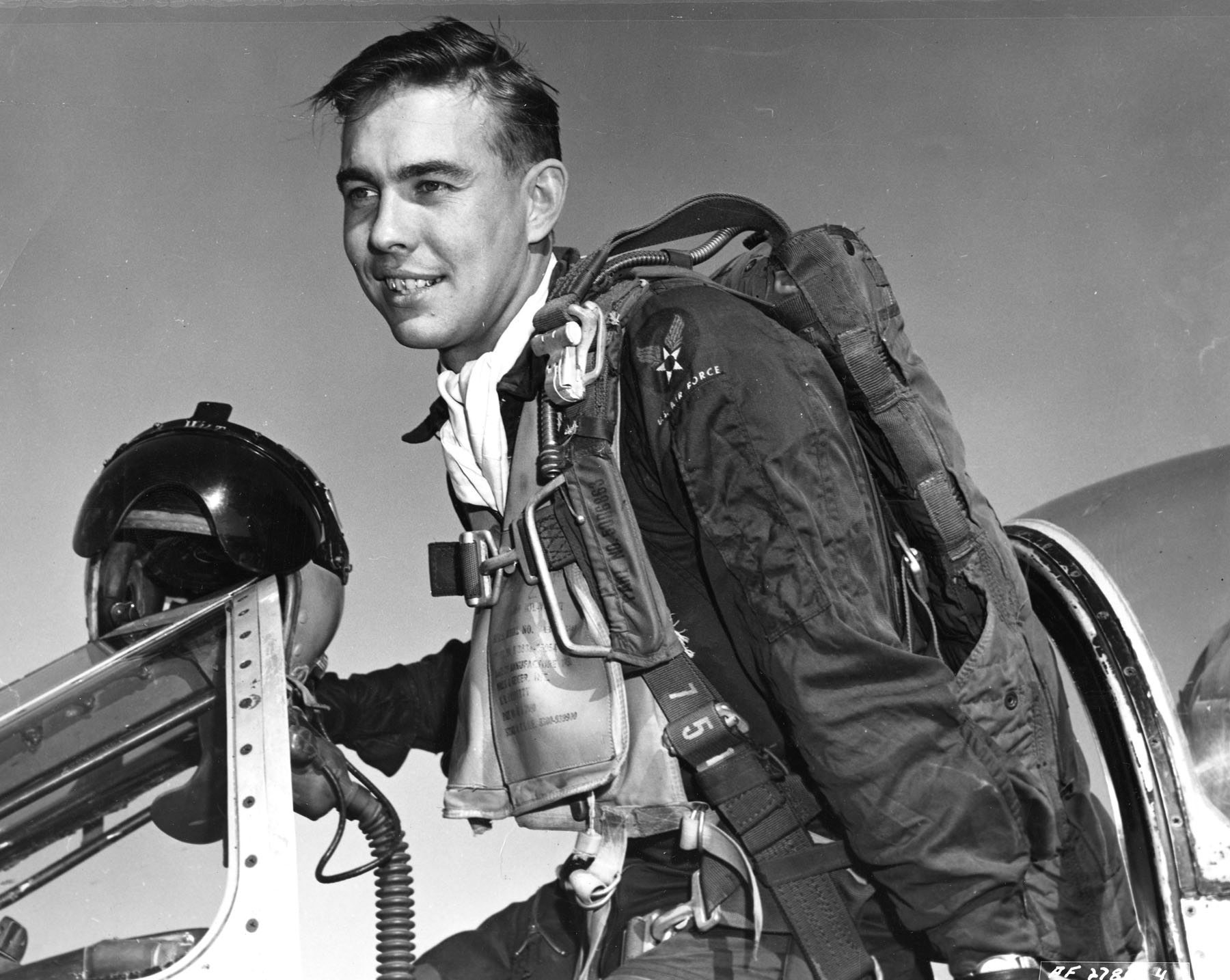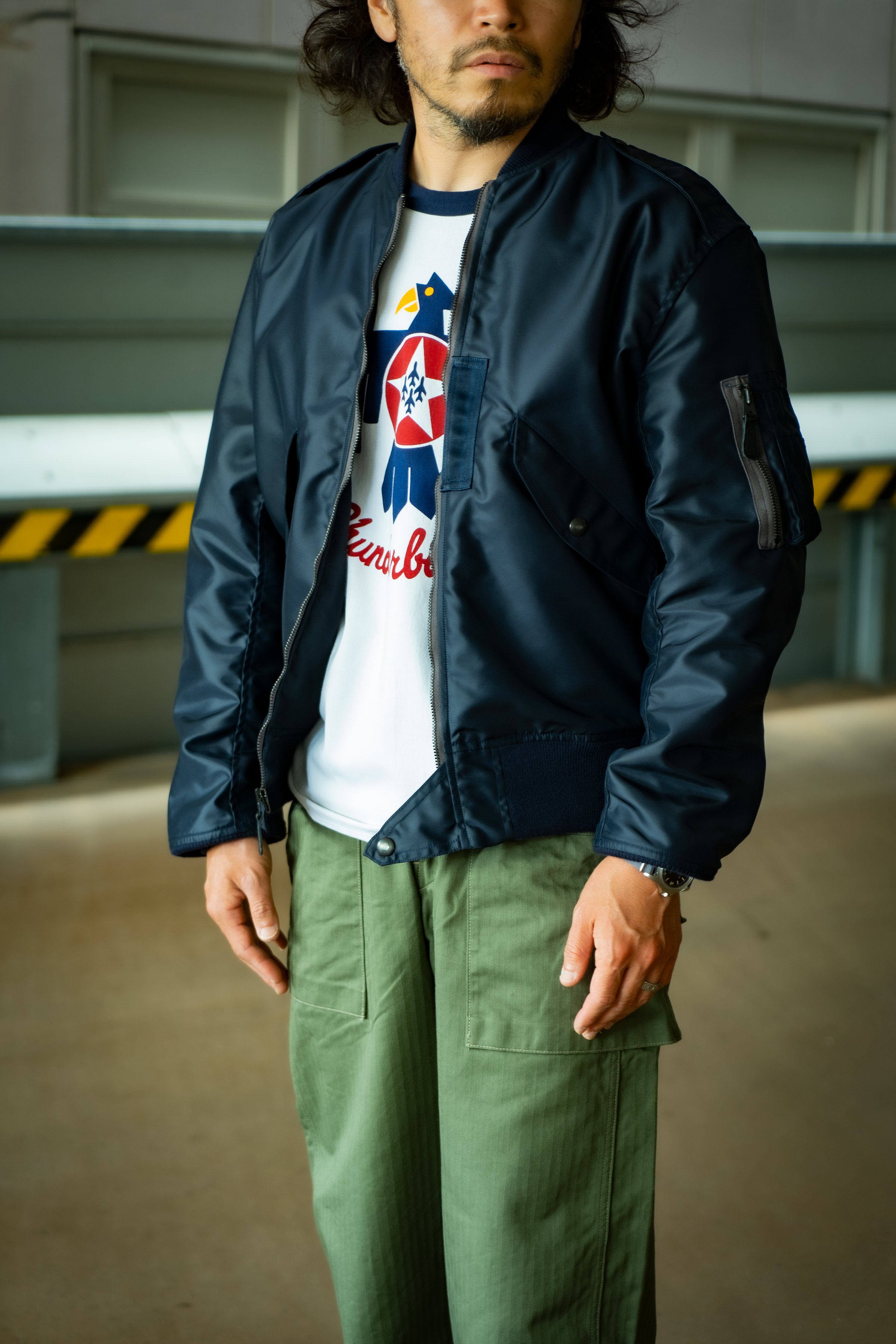 66 Nylon Shell
Nylon-Wool Knapped Back Lining
Nylon Ribbing
Black Oxide Treated Brass Dot Buttons
50s Oval-Shaped Zippers with Black Oxide Treatment.This treatment can cause friction on the zip at first. The zip movement eases with use so please avoid yanking while the zip settles in.
Cotton Zipper Tape
Made in Japan