About
The parody USA DRINKING TEAM was patronized by Frank Sinatra in the 1960s. To be 'in' with Frank, you had to keep pace, and the illustrious few who could manage that – dubbed the American Olympic Drinking Team – included the likes of William Holden, Robert Mitchum, John Wayne, Glenn Ford and Orson Welles.
In addition to Frank's Custom Made USA Drinking Team Varsity Jacket, tees and sweats with the USA DRINKING TEAM slogan were seen in the 60s.
With a slightly cropped vintage style fit, the ringer tee is cut from a mid-weight 8oz. 100% cotton fabric. Featuring Carey's Pink ribbing and printed by hand in our Kobe-based factory.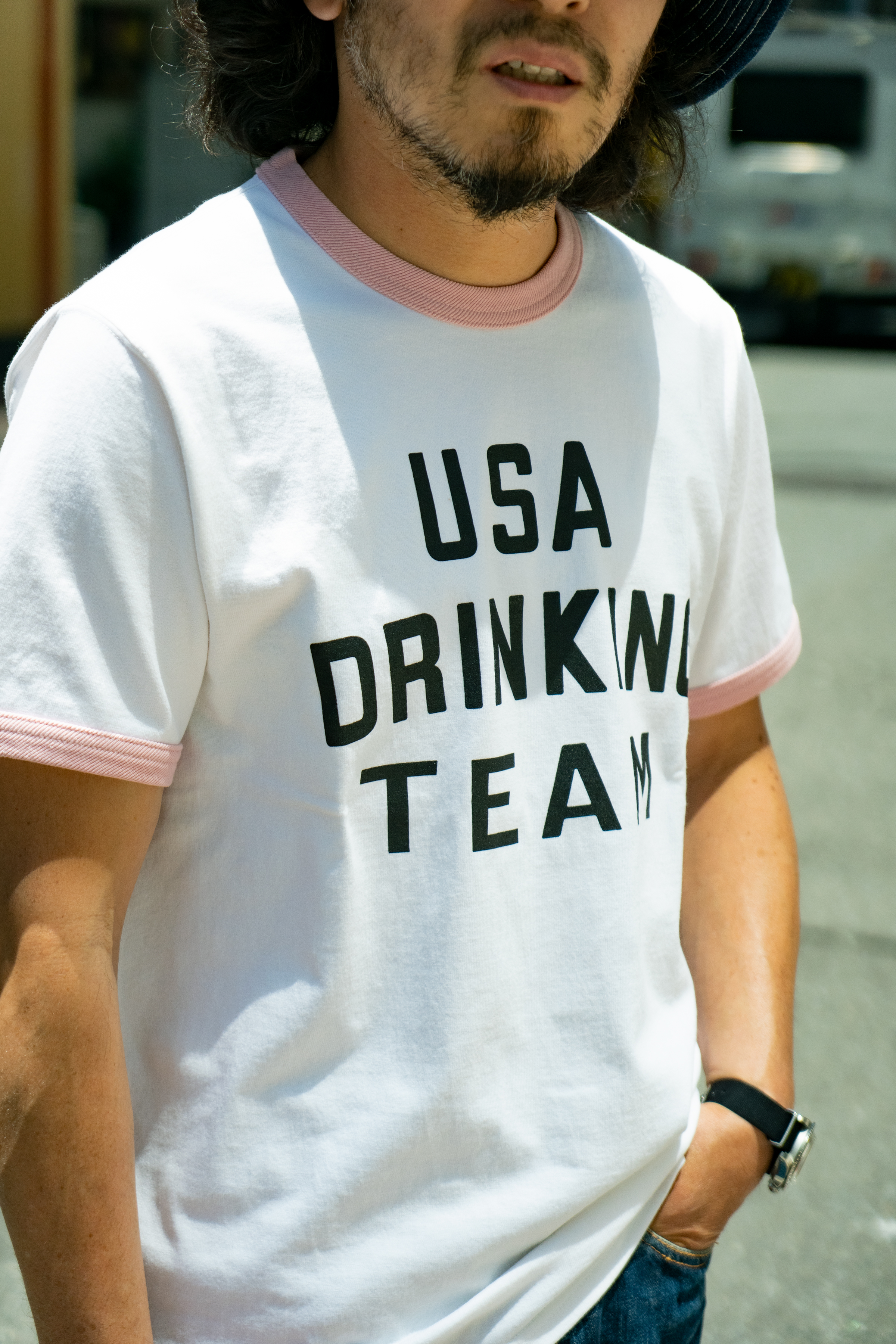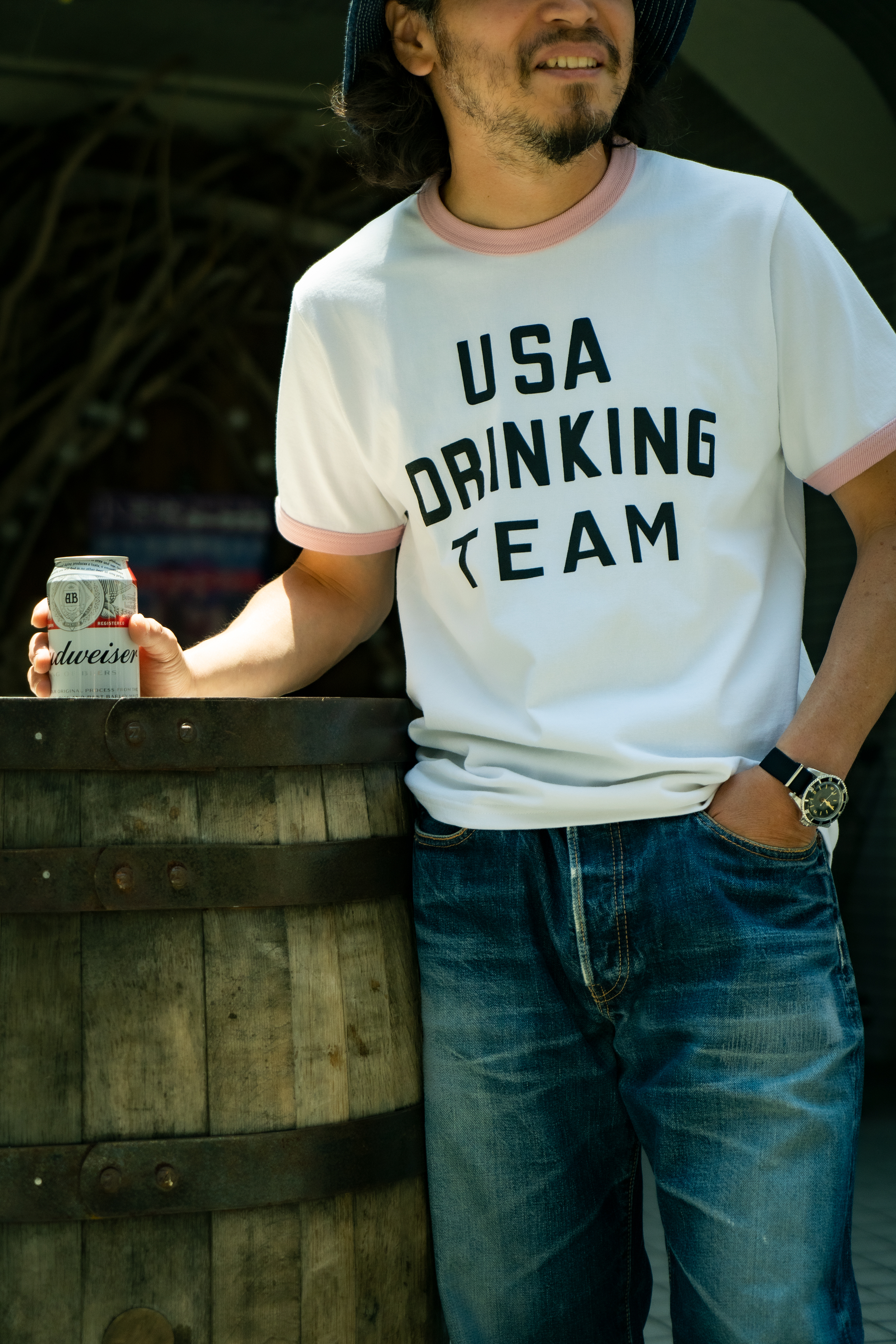 Cotton Fabric, 8 oz.
Cotton Sewing Thread Construction
Print on Front
Made in Japan