About
The late 1930s saw a consolidation in the market for Motor Oil which until that point had been a very fragmented industry, requiring specialist knowledge by mechanics for proper application. As the motor car grew in popularity the use of lubricants was standardized and the common driver became a consumer for Motor Oil. Refining technology at the time was relatively unsophisticated meaning oil quality varied hugely between producers, making brand recognition imperative. This coincided with the beginning of the golden age of display advertising and Oil companies promoted their brands aggressively in print and on forecourt signage.
This appetite for market share in the burgeoning era of consumerism fuelled a wave of iconic logos, typography and slogans, particularly for commodities like tobacco and motor oil, where brand identity was of foremost importance.
Full-Stream Oil companies make Gasoline as well as Oil and HENRY'S is no exception. 'Over 100 Octane' refers to the octane rating of HENRY's brand fuel which offers high resistance to knocking, ensuring smoother and more efficient engine performance.
The JOE MCCOY TEE / HENRY'S mid-weight ringer tee cut from 100% 8oz. Cotton into a boxy, slightly cropped vintage-style fit, ribbed with red collar and cuffs, and sewn with 100% cotton thread is a tribute to the motifs and cadence of the era. The t-shirt has been hand-printed at our Kobe HQ and just like the original, will age over time with wearing and washing.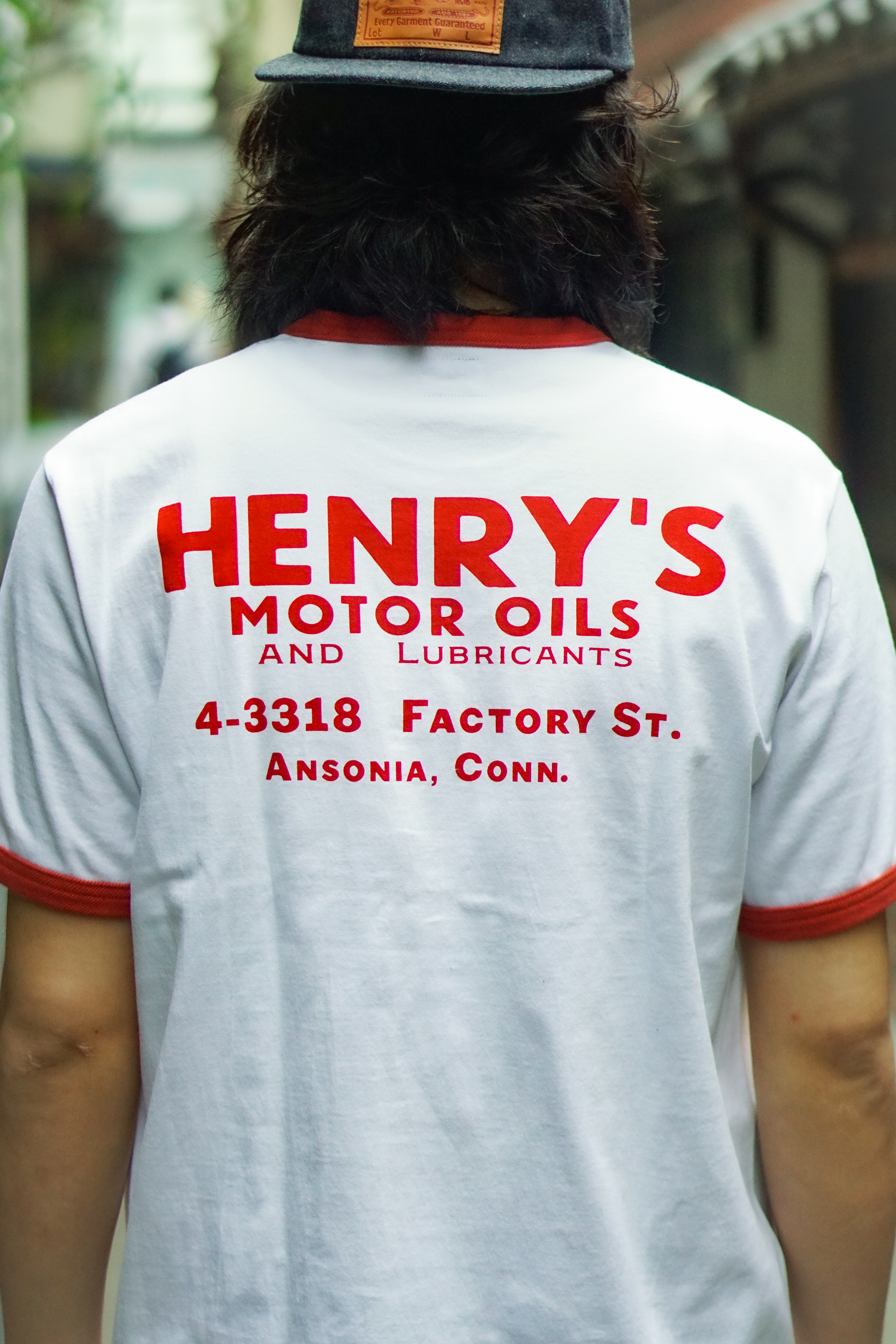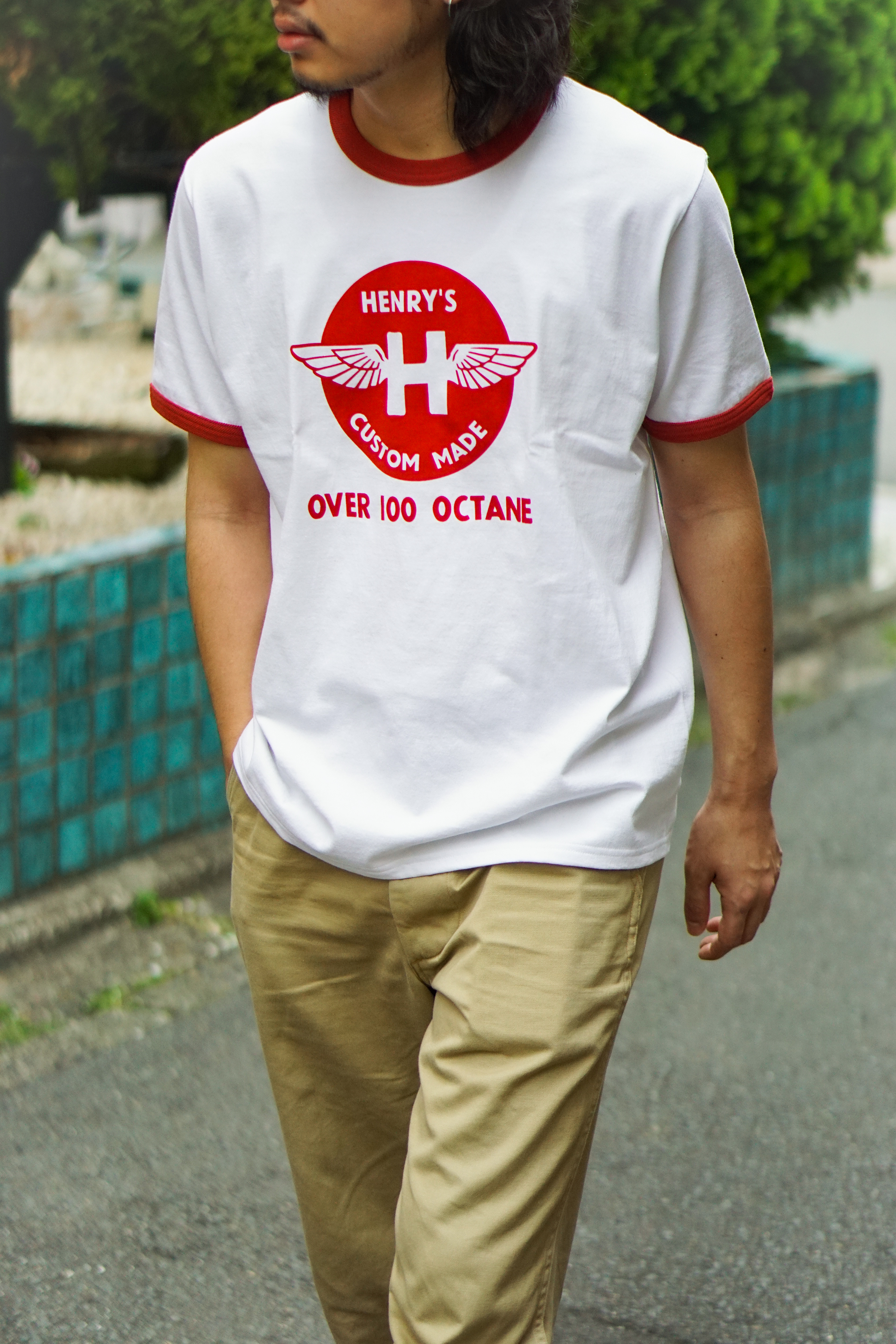 100% Cotton, 8 oz.
Cotton Sewing Thread Construction
Print on Front & Back
Made in Japan