About
Loopwheel T-shirts are the antithesis to disposable, fast-fashion. The process to create a seamless loopwheel tee is painstaking compared to modern methods but the results are unparalleled.
This loopwheel tee is knitted in Wakayama, Japan, using extremely rare machines, known in Japan as Tsuriami-ki and even rarer skill and technique, exclusively for The Real McCoy's. The tee made from this fabric is designed to have a standard fit, with no seams and made from high-quality cotton, resulting in a supremely comfortable and superior quality tee.
The artwork dates back to the 1930s and 1940s when Hawaii was becoming a popular tourist destination. Local traders began making Hawaiian shirts and other souvenirs with depictions of Hula Girls.
The popularity of the hula girl continued to grow throughout the mid-20th century, and she became a common motif in American popular culture, appearing in movies, television shows, and appeared on tiki mugs and car dashboards.
This tee recreates a design true to that era and is reproduced in a three-color linear gradient through rubber printing, carried out at our Kobe factory and headquarters.
More About Loopwheel
Loopwheel machines are renowned for their slow knitting pace, producing only a single meter of fabric per hour. However, this low thread tension technique is what sets them apart from contemporary manufacturing methods and creates an exceptional and distinctive fabric. The resulting material is reminiscent of hand-woven textiles and possesses a unique stretchy quality that cannot be replicated by modern production techniques. The key difference lies in the loopwheel machine's oval-shaped sequence of knitting, which allows the fabric to stretch comfortably with wear and return to its original dimensions after washing.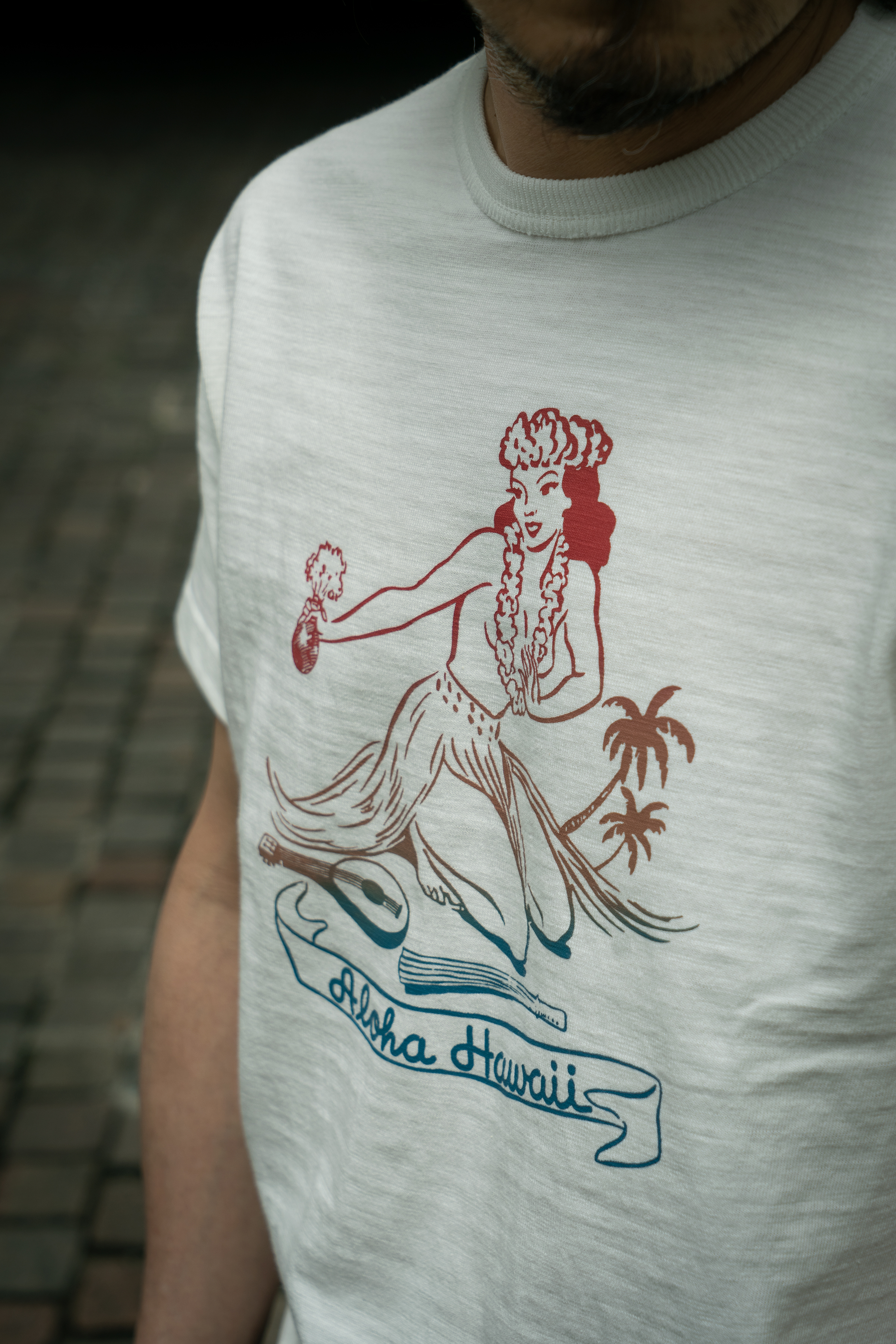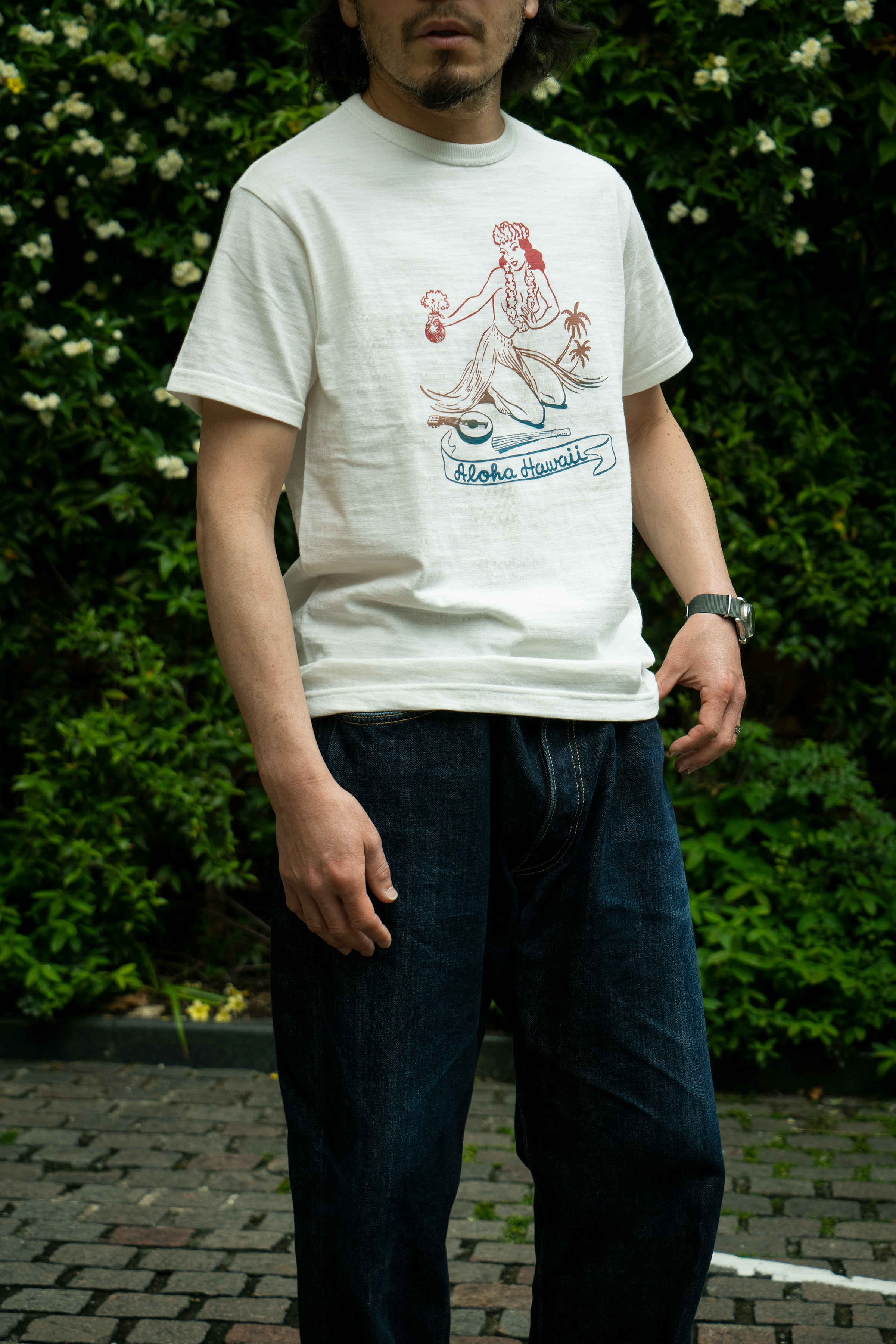 Standard Fit
Tubular Construction
6.8oz. Loop-wheel knit fabric
Cotton Sewing Thread Construction
Gradiated Rubber Printed Graphic
Made in Japan