true
SALEABLE ITEM TAG
U.S. NAVY PEA COAT (1913) FW22
RemarksThe Real McCoy's
About
The most iconic of all USN garments, the origins of the Pea Coat can be traced back to the 18th century, with the first designs appearing in the Dutch navy in the 1720s.
Many different iterations of the Pea Coat have been produced since it was first adopted by the U.S. Navy but they can broadly be distinguished as the more classical pre-WWI model as seen here and the later WWII model that was shorter in length and removed the two front flap pockets.
This 1913 spec version, has an exterior made of high-density melton wool that has been further treated with resin to ensure warmth and wind resistance
The lining is a faithful reproduction of a cotton and wool blended twill and the sleeves are lined with thick rayon fabric for comfort.
Like the vintage examples, the pocket opening of the hand-warmer pockets are made of a fabric of lower density than the exterior to improve the body silhouette and pliancy of the pocket. The lining of the hip pocket flaps is also made of a similarly less dense fabric to reduce volume and serve as an accent.
The U.S. NAVY PEACOAT (1913) is as carefully crafted in the interior as the exterior; the coat is interfaced with a thin linen canvas, the sleeve head wadding uses recycled cotton spun on a 'Garabō', an antique Japanese machine and the collar and lapel are individually lined to achieve a stiffness and suppleness true to the original.
The 13 star buttons, representing the Thirteen Colonies that achieved independence to form the United States are reproduced in ebonite, a material made from natural rubber that has been vulcanised and that ages organically with time, unlike the nut or resin buttons used by other manufacturers.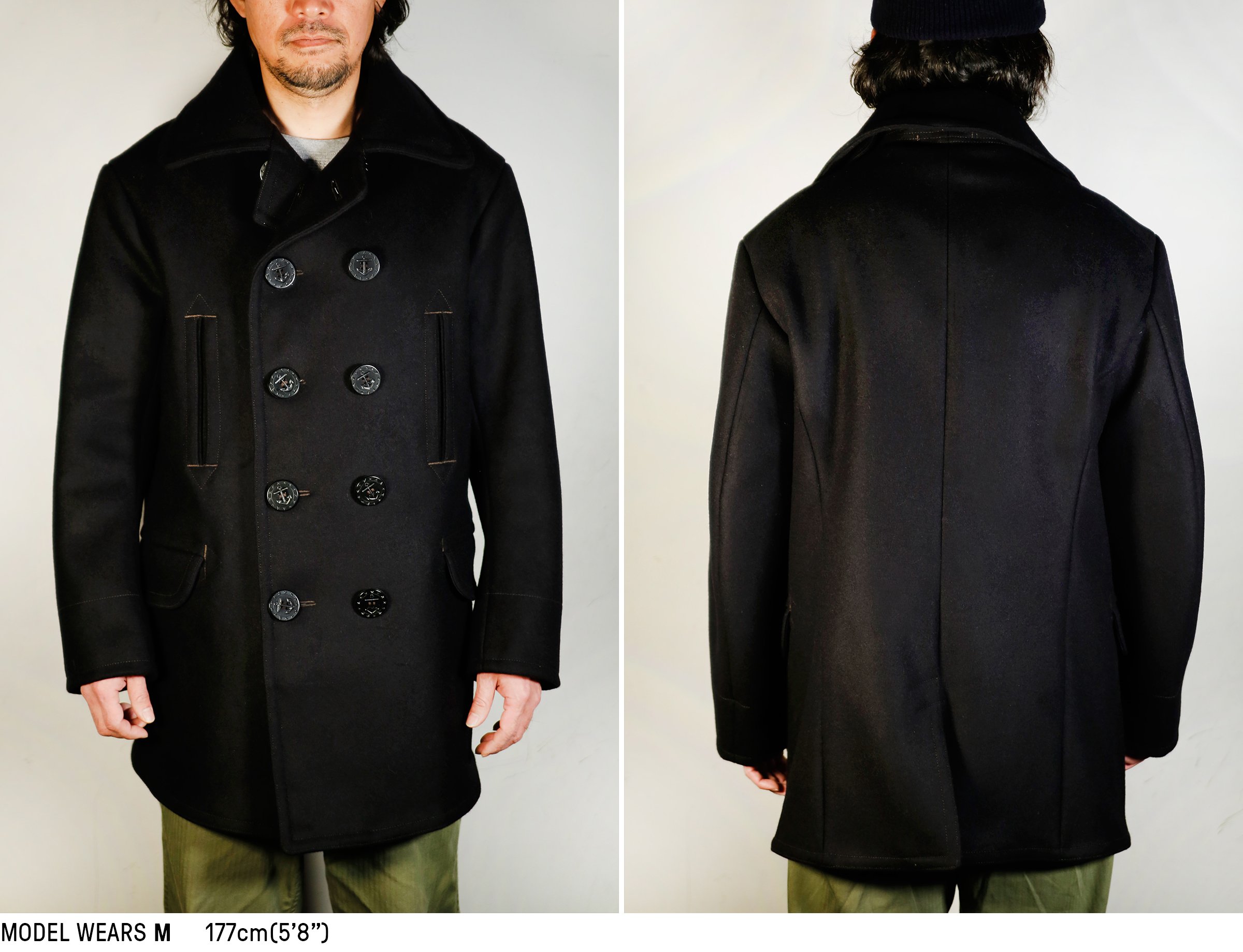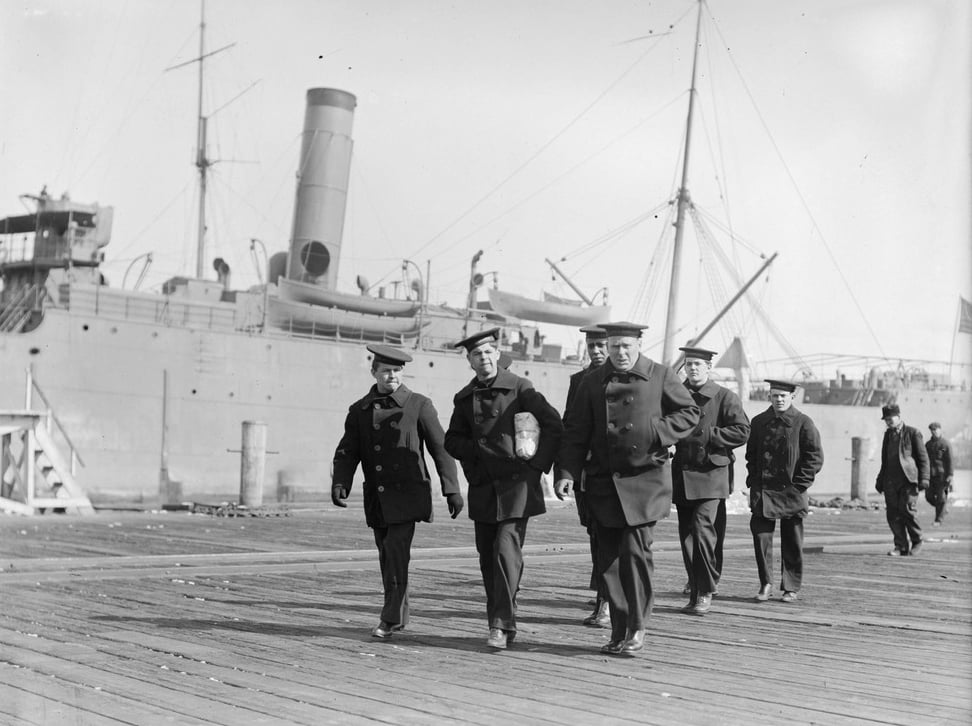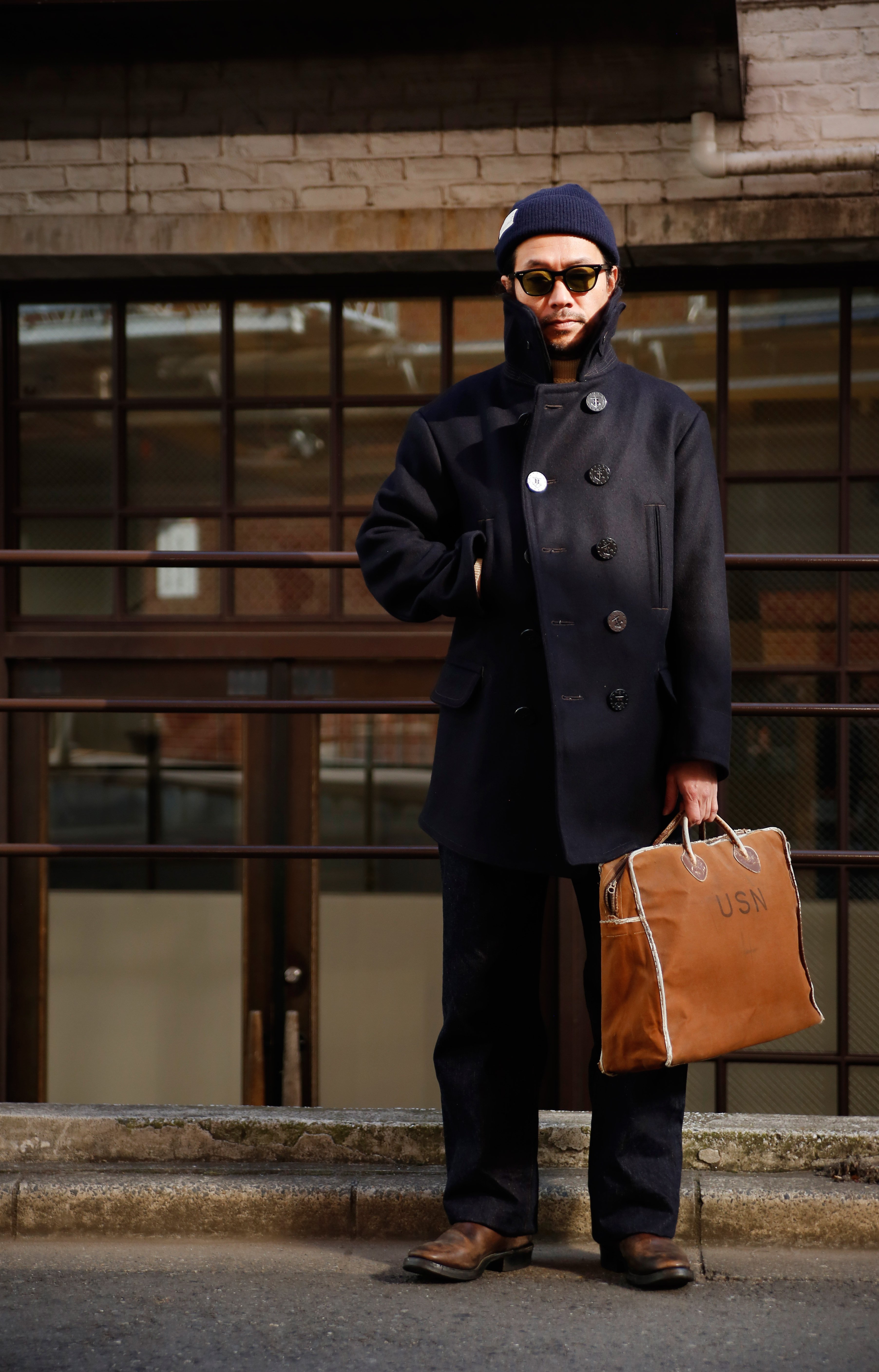 Wool Melton Outer Shell
Wool Cotton Lining
Rayon Sleeve Lining
Wool Fiber Sleeve Wadding
Cotton Flannel Batting Cloth
Custom Produced 13-Star Ebonite Buttons
Cotton Sewing Thread Construction
Made in Japan