true
SALEABLE ITEM TAG
TYPE B-15C REAL McCOY MFG.CO. / MODIFIED
RemarksThe Real McCoy's
About
The Type B-15C Intermediate Flight Jacket was introduced by the U.S. Air Force from 1950 as a replacement for the Olive Drab B-15B, primarily to distinguish the USAF from other military branches through the use of the Air Force Blue colorway. The Type B-15C featured a tonal fur collar but following a USAF directive of 1954, the B-15C was 'modified' to replace the existing collar with a wool-knit collar in its place, resulting in the B-15C MODIFIED as seen here.
The directive was intended to reduce the flammability of the jacket but was also a response to the changing cockpit conditions that meant a larger helmet was required, incompatible with the fur collar seen on the earlier B-15 models.
The process of removing the fur collar lead to many examples with mismatched thread, around the collar and at the rear waistband, where access was needed. The contrast white stitching on the TYPE B-15C MODIFIED from REAL McCOY MFG. CO. is true to this original detail. The inner labels too follow the directive that required modified jackets to be labelled as such to comply with MIL-SPEC.
The iconic MA-1 is a direct successor to the B-15C MODIFIED, making this jacket an incredibly important piece in the history of both military equipment and civilian menswear.
The B-15C (mod.) has been diligently recreated in Nylon 66 and benefits from Cotton/Wool Pile interlining.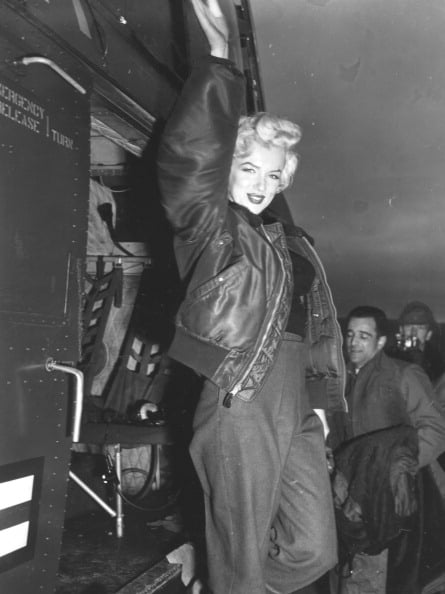 66 Nylon Shell and Lining
Cotton Wool Pile Interlining
Wool Ribbing
Brass Dot Buttons
#7 Wire Front Zipper, Black Oxidized
50s Talon Sleeve Zipper, Black Oxidized
Made in Japan