true
SALEABLE ITEM TAG
RAYON BOWLING SHIRT / JOLLY ROGER
RemarksJoe McCoy
About
From Joe McCoy Sportswear, the RAYON BOWLING SHIRT / JOLLY ROGER celebrates the style and creativity of bowling shirts seen across alleys in 1950s USA.This model has been faithfully reproduced with a specially manufactured rayon cloth to achieve the relaxed drape commonly seen in bowling team archive images from the 50s, a finish achievable only with a fabric as dense as our bespoke designed Rayon which has been improved from the type used in the 50s to control shrinkage.
While early bowling shirts were traditionally made from a gabardine cloth and more commonly cut with a long sleeve, the 1950s saw the emergence of bowling as a competitive sport in the USA, with amateur teams creating unique uniforms to perform in. With the need for a fabric that was less heat absorbent and naturally breathable, rayon emerged as the ideal choice, striking the perfect balance between style and function
With the benefit of the comfortable rayon fabric and a loose-fitting cut, the bowling shirt has become known for its boxy shape and two-tone design. While the often homemade visual identity, employed on shirts of amateur teams is notable in its own right for the place it holds in 20th Century American pop culture.
Teams would traditionally set themselves apart from their rivals on the lanes through custom modifications which would include embroidered names, logos, elaborate images, and slogans from local sponsors. Various mediums would be applied, iron on lettering and stencils were common as was embroidery.
The kitsch appeal of the Bowling Shirt meant it would soon be appreciated outside of the lanes and adopted by Rock & Rollers, and later seen in Ska culture.
The RAYON BOWLING SHIRT / JOLLY ROGER has been embroidered with a "Jolly Roger Inn 4541 n clark" motif at the rear, accompanies by a classic Jolly Roger Skull motif. "Ted" name lettering signs-off the rear left shoulder and a bowling ball and pins have been embroidered above the left chest pocket while Bowling Pin buttons close the front placket.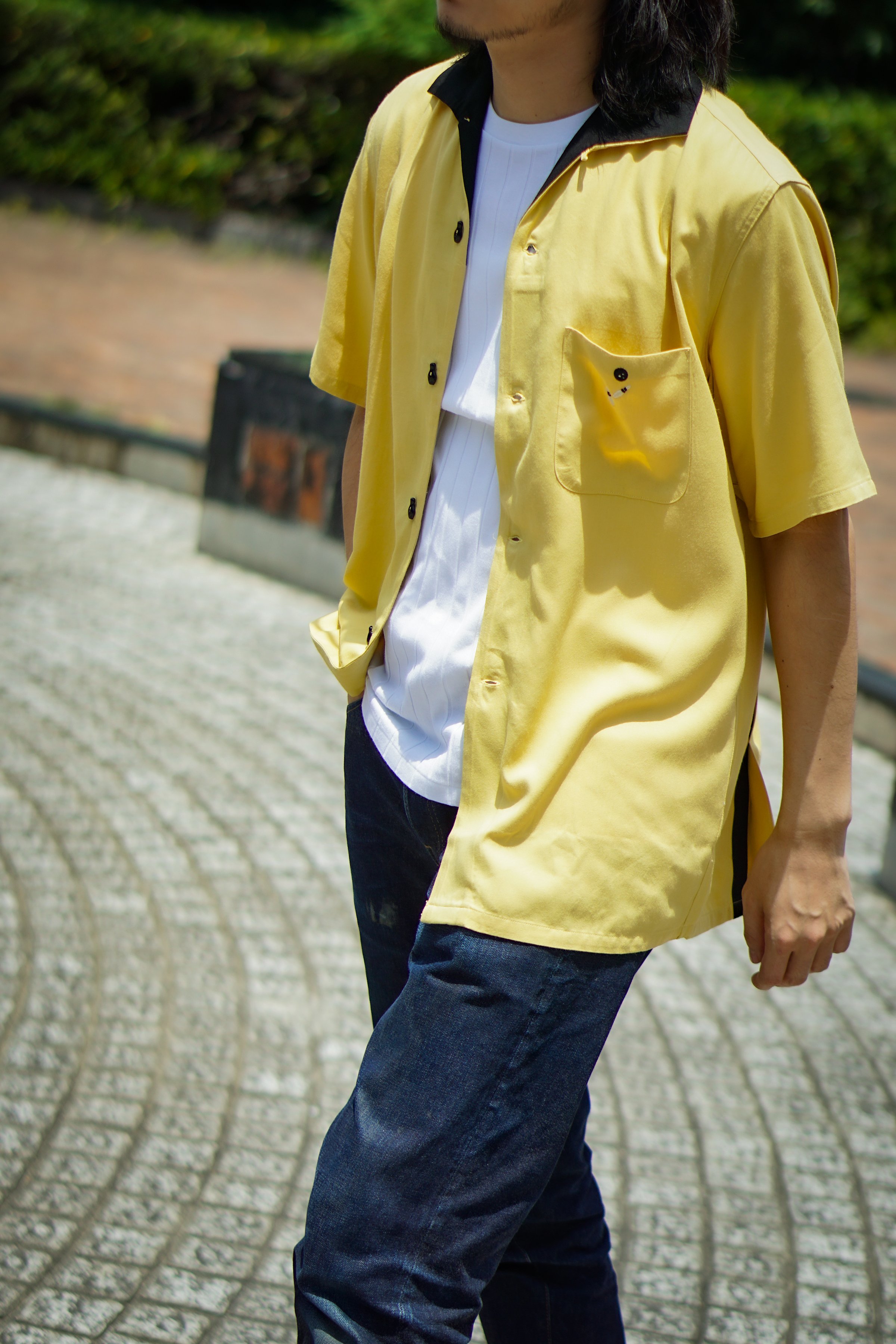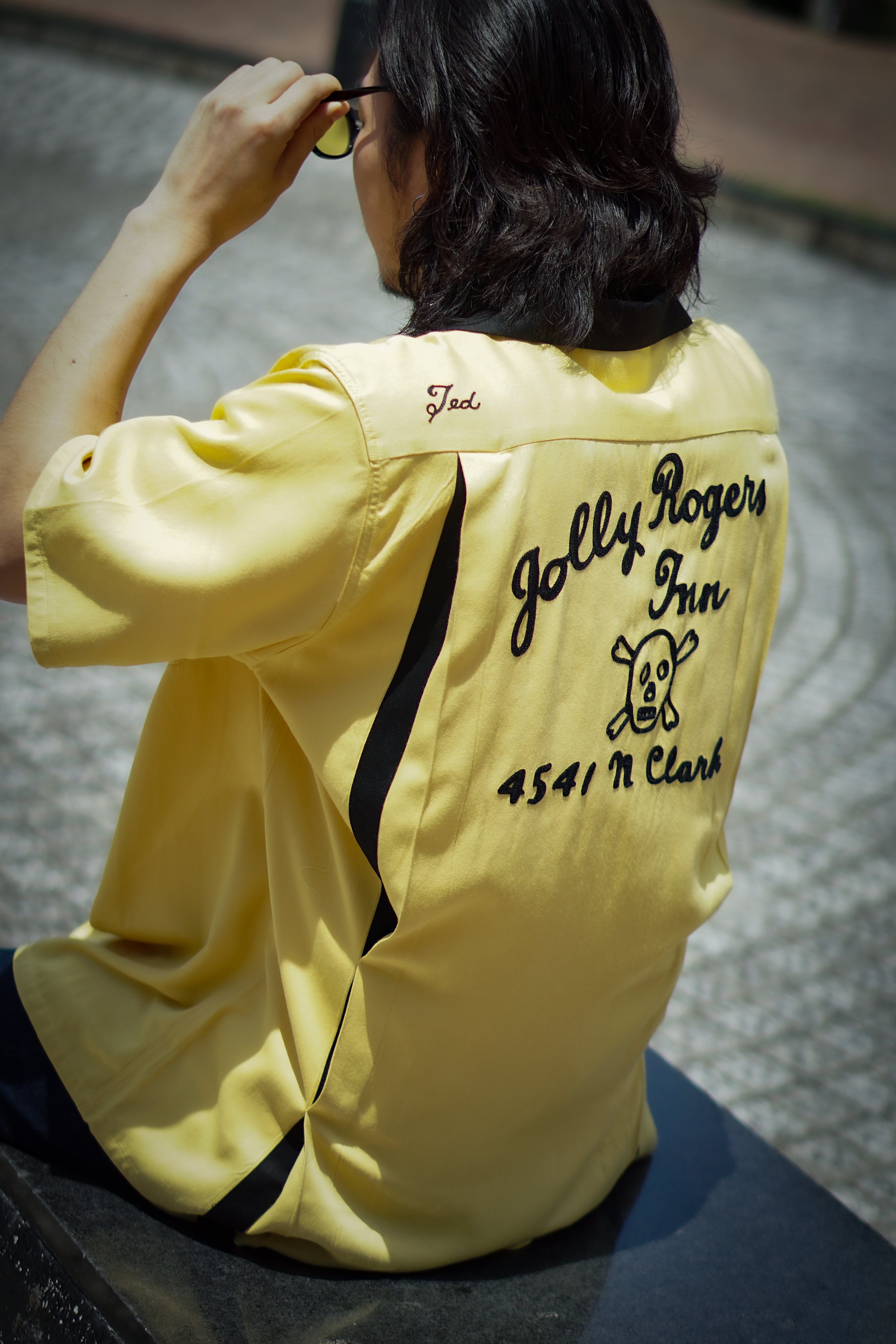 100% Custom Rayon cloth
Camp Collar
Bowling Pin Button Closure
Cotton Thread Embroidery
Made in Japan