true
SALEABLE ITEM TAG
LINER, COAT, MAN'S FIELD, M-65
RemarksThe Real McCoy's
About
The M-65 liner is divided into two different types, a coat liner and parka liner. The difference between the two is that the coat liner features 9 button holes in total: 3 in the front, 2 at the neck, and 4 on each sleeve with a shallow cut on the top front closure with penetrated armholes.
The coat liner features 12 button holes in total: 4 in the front, 4 at the neck, and 4 on each sleeve with a deeper cut top front closure and armholes completely sewn.
The coat liner also comes in early and later models. It is easily distiguished by the label as the early model write "LINER, COAT, MAN'S FIELD M-65" on the label and the later model being "LINER COLD WEATHER COAT".
The quilt design of the early model features a small wave shape with overlapping stitches, while the later model has a similar wave shape but the quilt size is larger and does not overlap. In the later models, the tabs on the cuffs were changed to cotton, and eventually the buttons were attached directly onto the sleeve.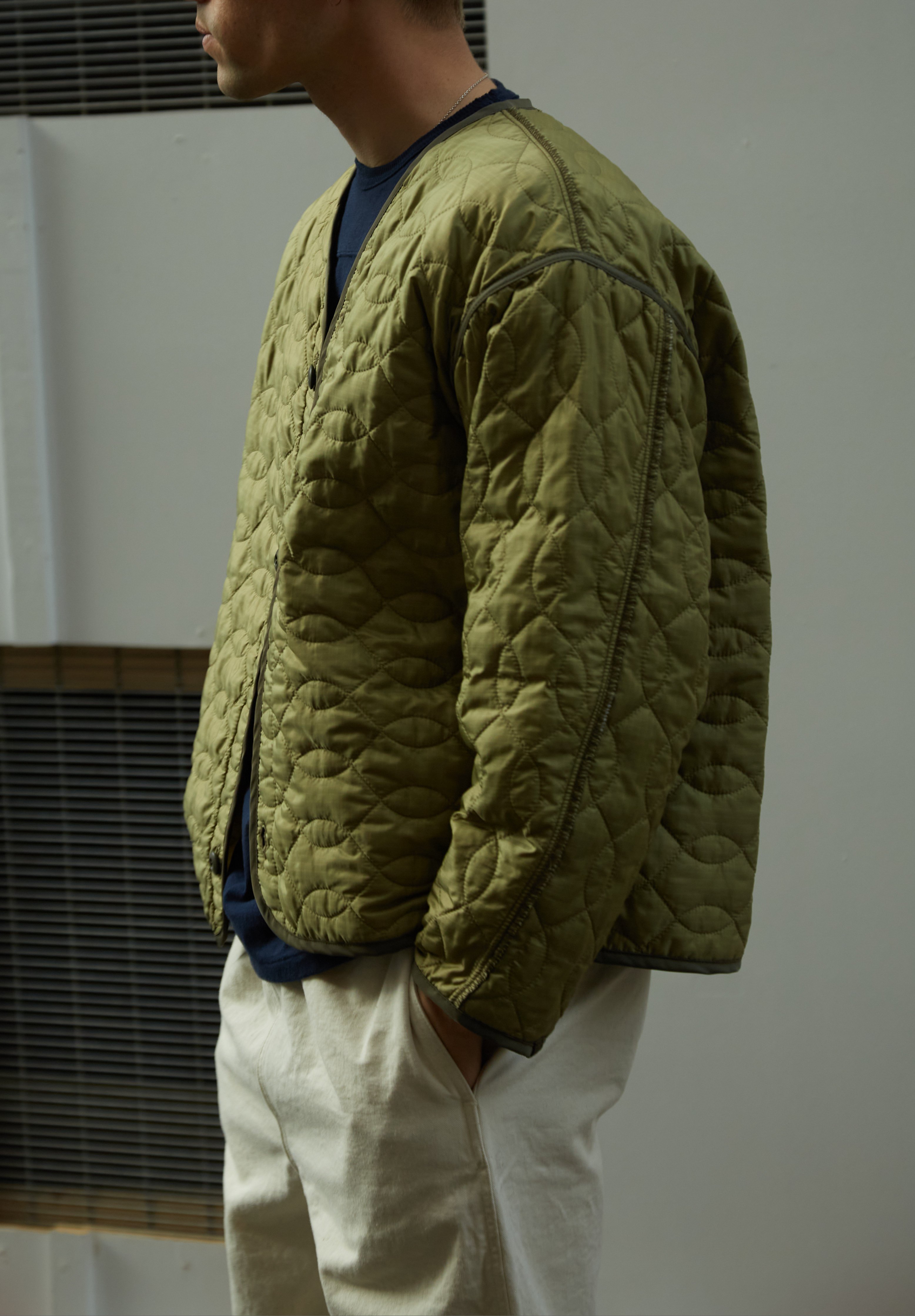 This model is compatible with PARKA, MAN'S M-65 (MJ2111) and COAT, MAN'S, FIELD, M-65 (MJ22107)
It is not compatible with legacy models.
Nylon Rip-Stop Quilted Fabric
Urea Button
Made in Japan