true
SALEABLE ITEM TAG
JOE McCOY PANAMA SHIRT S/S
RemarksJoe McCoy
About
The Joe McCoy PANAMA SHIRTS, in Navy and White are 1950s-era reproduction button-up spread collar summer shirts. Intended for wear in hot and humid climates, these traditionally relaxed-fit shirts perform the function of balancing thinner body types with a wide silhouette, keeping its wearer cool, all the while looking neatly dressed. This 100% cotton basketweave fabric is traditionally loosely and thickly woven, to keep air circulating through the garment, without compromising structure, and without becoming overly wrinkly.
The basket weave refers to when the warp and weft threads interlace to create a simple criss-cross pattern. This technique itself is sometimes referred to the Panama Weave, deriving from the construction technique of a Panama Hat. This technique gives a distinctive texture to the surface.
The Short-Sleeved Panama Shirt features a loop collar, with single needle cotton thread construction throughout and authentic contrasting Takase shell buttons on a widened button placket. To the front, a single pocket at the chest and at the back, a pleated yoke for ease in back/shoulder articulation.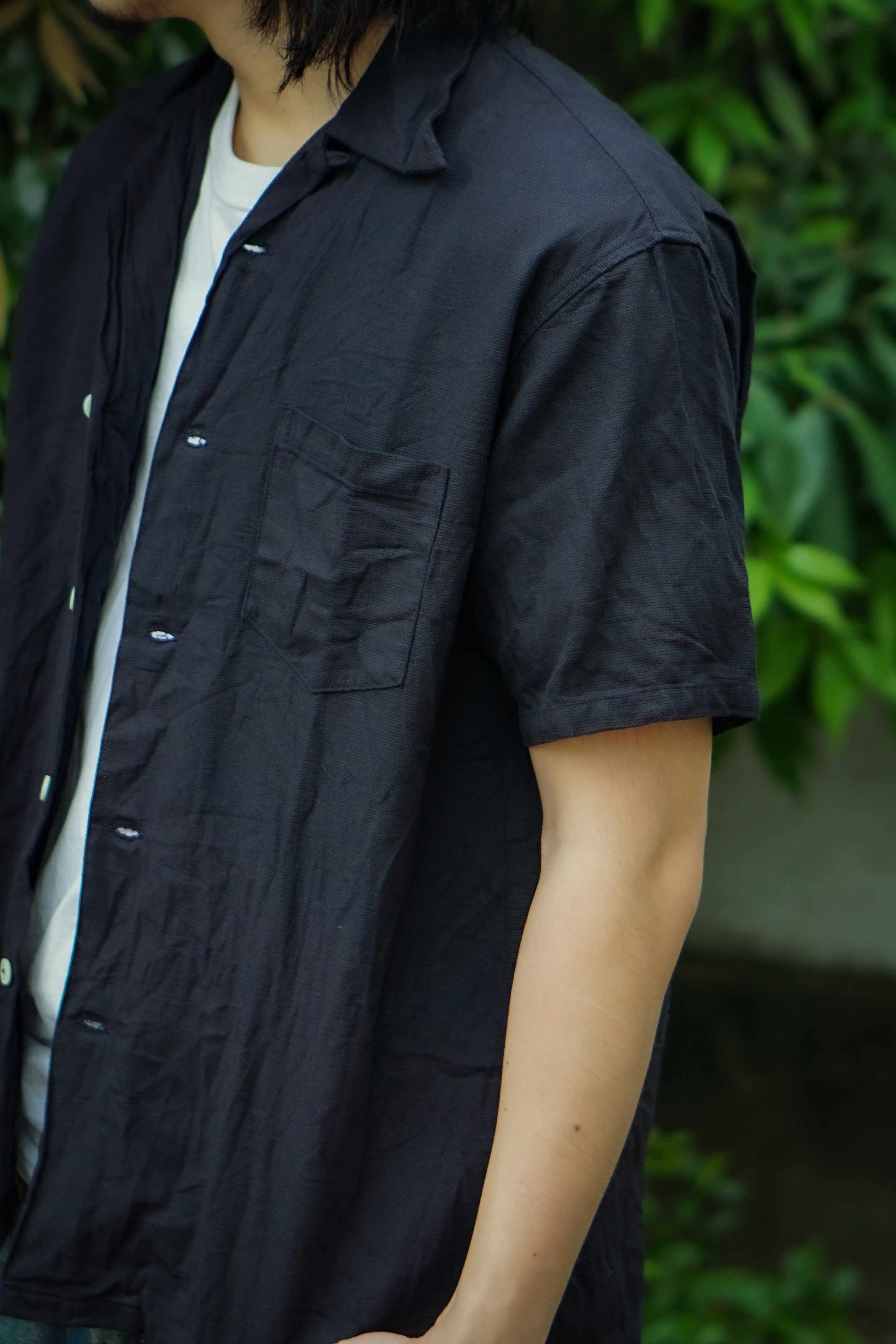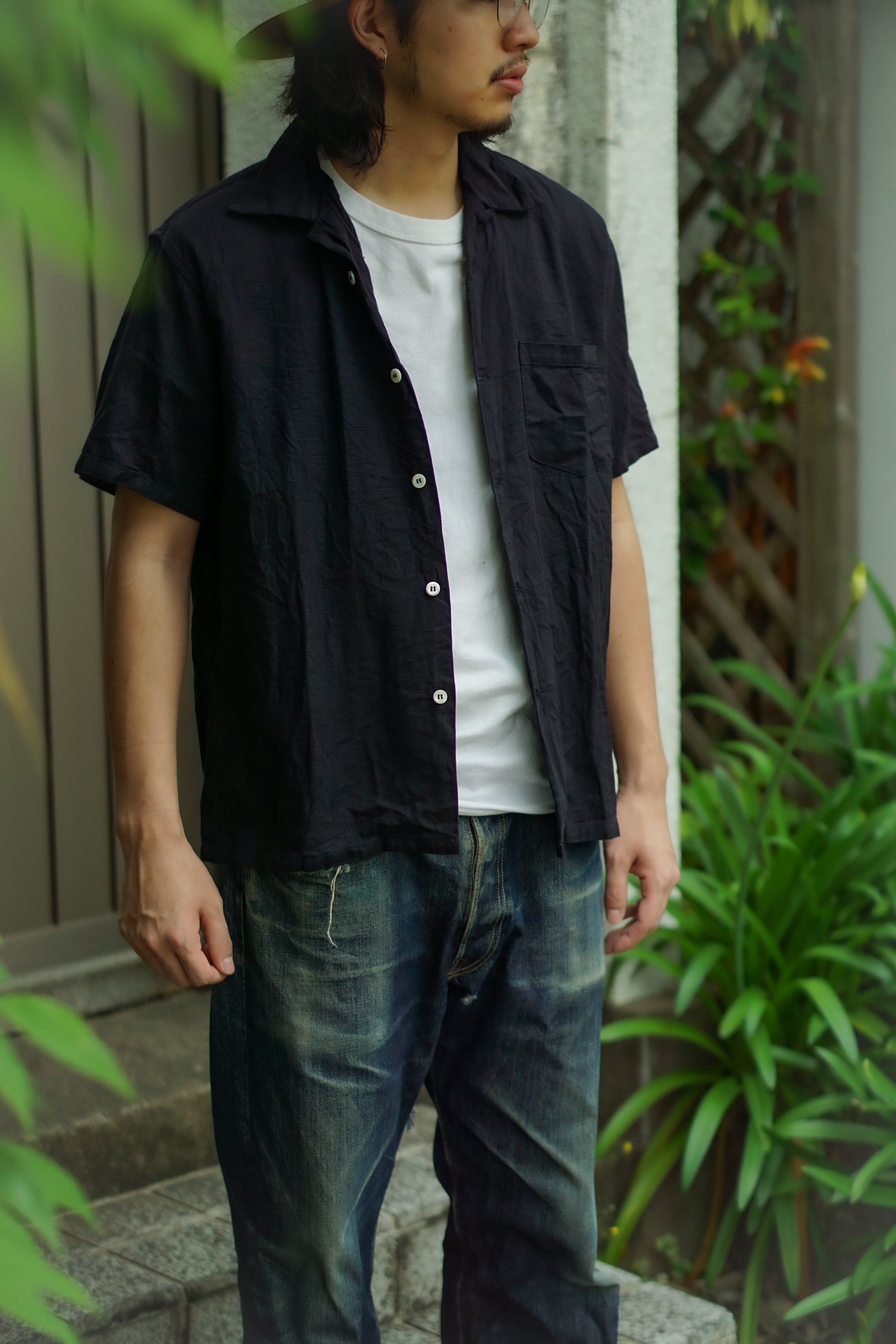 Basket-Woven Fabric
Takase Shell Buttons
Cotton Sewing Thread Construction
Made in Japan