true
SALEABLE ITEM TAG
DOUBLE DIAMOND HEAVY DUTY SUSPENDERS
RemarksJoe McCoy
About
The striped, Y-Back DOUBLE DIAMOND HEAVY DUTY SUSPENDERS are a late 1930s inspired accessory made from Horsehide trimmed, cotton based straps.
Suspenders can be dated back to 18th century France, when they were simply strips of ribbon fixed to a trouser button hole. By 1822 a London Haberdasher, Albert Thurston, formalised the design, marketing them as 'braces'. Traditionally these were worn as an undergarment but by the 1930s, particularly as attitudes changed to societal norms in the Depression Era U.S.A, it became acceptable for suspenders to be worn on the outside of clothing, necessitating a more considered designed and trim.
The X back and Y back designs became prevalent in a stretch cotton material, typically worn over a shirt and fixed in to a high waisted pant.
The DOUBLE DIAMOND HEAVY DUTY SUSPENDERS have been made with a comfortable, elasticated 42mm cotton base and are fitted with our aniline finished Horsehide fastenings accompanied by bespoke manufactured Snap Button hardware.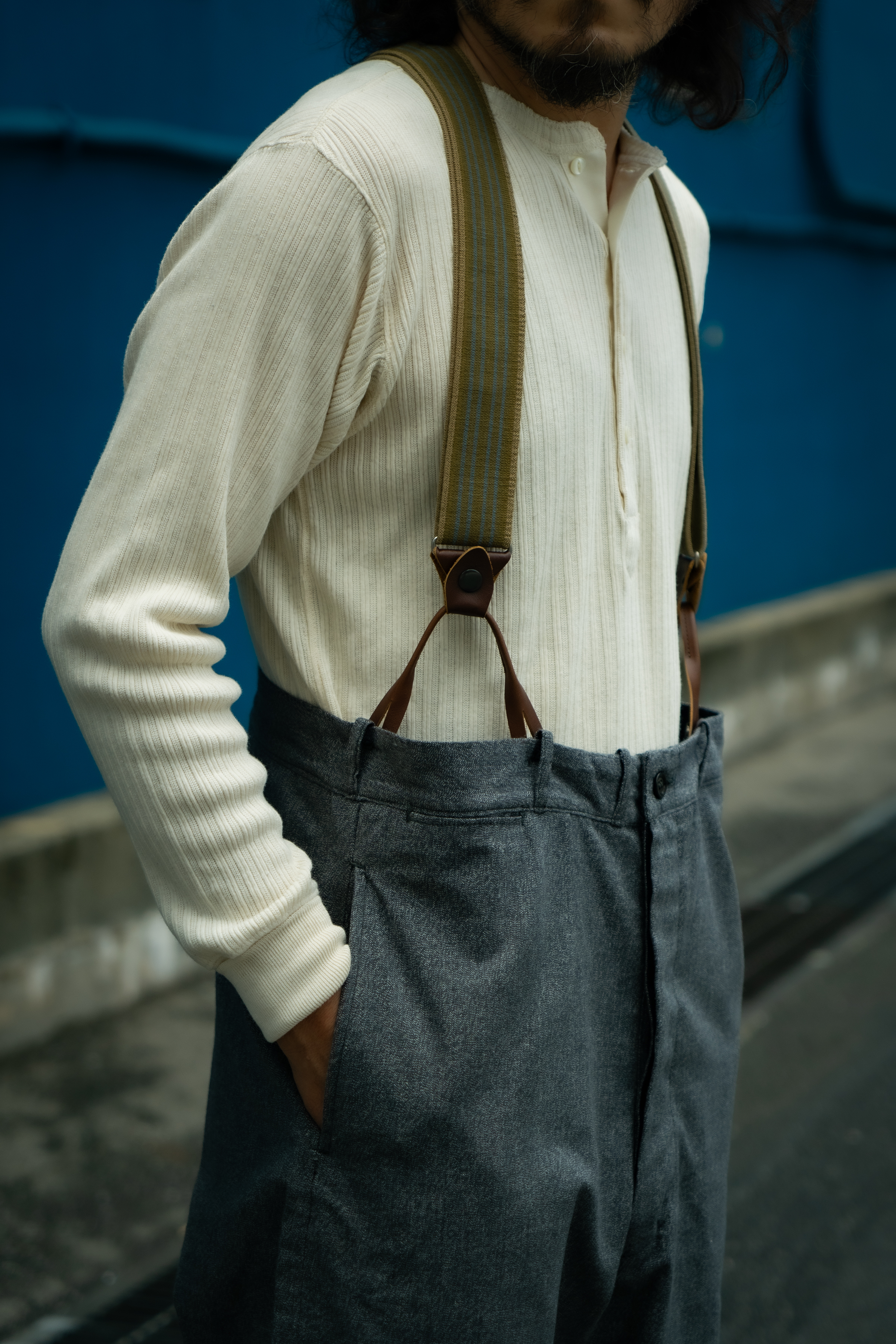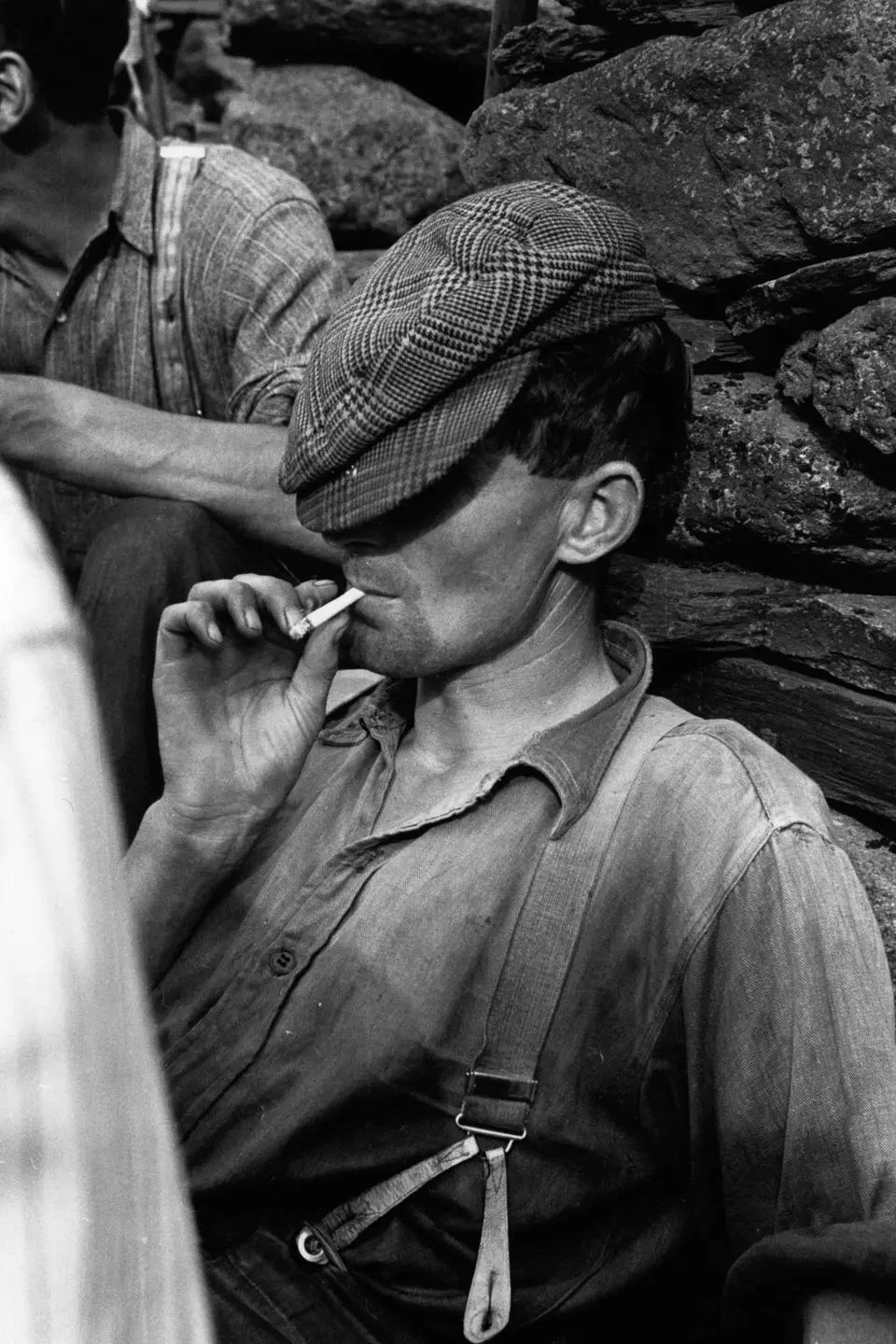 42mm Cotton based strap
Horsehide clips, vegetable tanned and aniline finished
Custom snap button hardware
Cotton thread construction
Made in Japan