true
SALEABLE ITEM TAG
CWU-7/P REAL McCOY MFG. CO. INC
RemarksThe Real McCoy's
About
Referred to simply as the CWU Mechanic Jacket, the CWU-7/P was issued to aircraft maintenance personnel of the U.S. Air Force during the mid 1960s and 70s.
Although the CWU-7/P is a slightly more modern piece of USAF militaria, these jackets are a rare find on the vintage market today. Most of those found on the market are from 1973 or 1974. Our jacket is a reproduction of the MIL-J-38183B model. The 83183A model was supplied to Willis & Geiger and Kings-Point in 1966. The contract of this model was printed on 1 March 1965. The contract of the B model was printed on 29 July 1970. The C model was then printed on 10 August 1977; however, as an existing C model cannot be found, it is therefore possible that the C model was never actually produced. In 1983, the CWU-7/P specs were cancelled.
The cotton twill fabric used for the outer material has been custom produced to incorporate a subtle character often seen in American vintage twill fabrics where the twill is slightly horizontally rather than diagonally. A narrow width fabric made on vintage loom is also used for the inner lining. The interlining consists of two single layer gauzes quilted with polyester padding, an exact replica of the vintage. Because single layer gauzes are only used for medical purposes in modern age rather than garment manufacturing, our production process began from tracking down the gauze from medical suppliers. While the padding on the vintage products were only quilted with no extra layer, we have reproduced this fabric with a very thin film which has been placed between the gauze and padding as prevention of padding material falling out.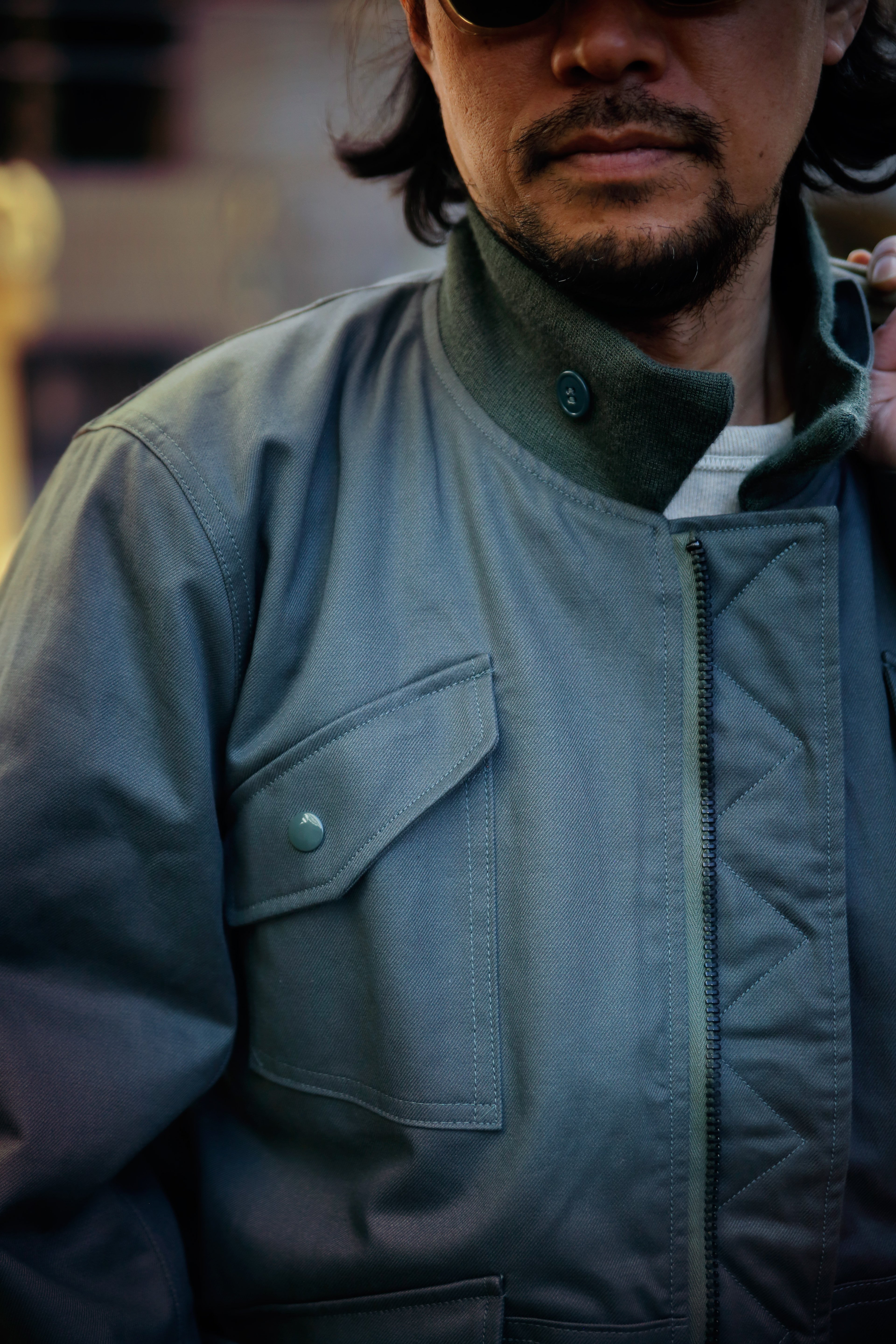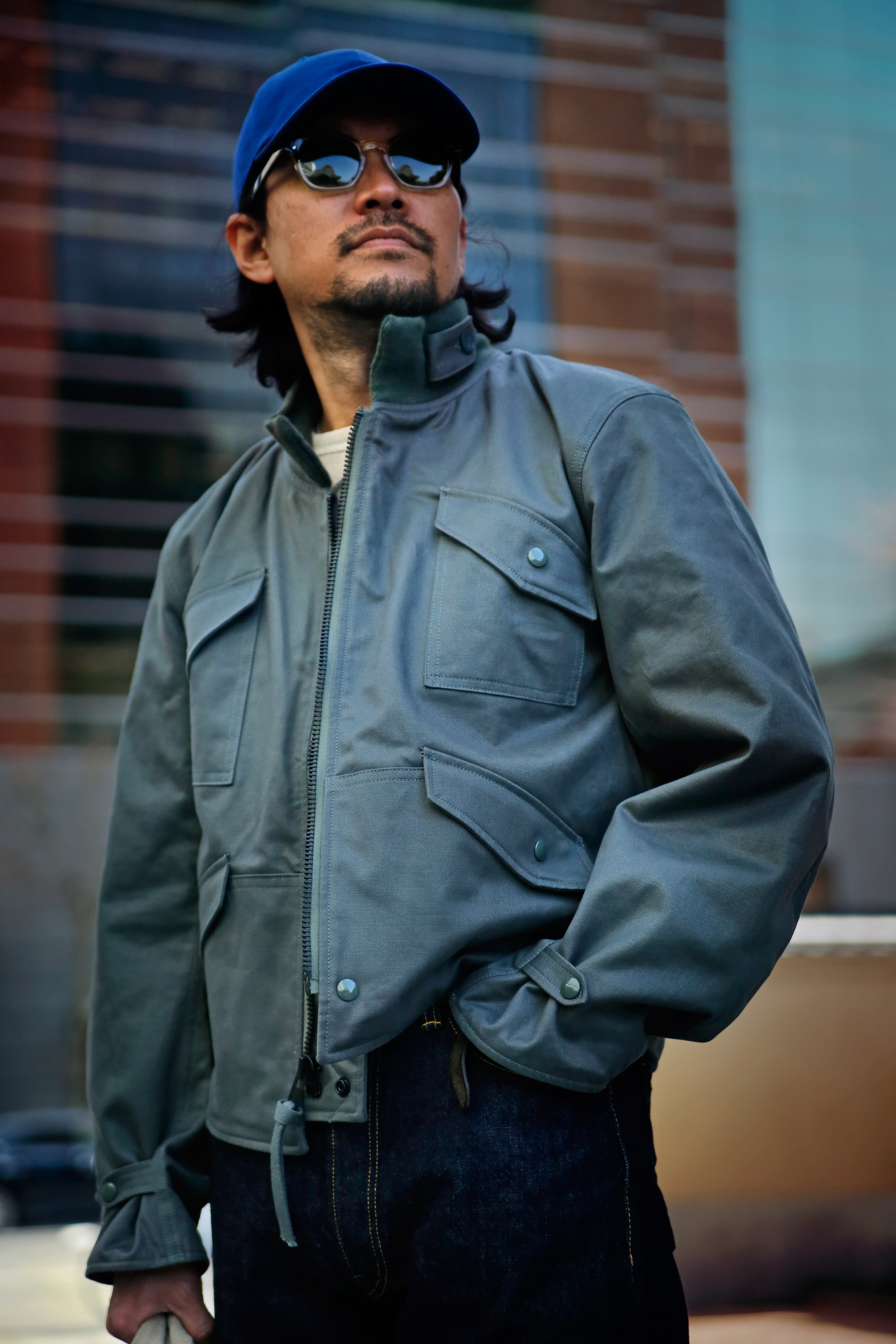 Due to this small alteration, the jacket is slightly thicker than its vintage counterpart.
Cotton Twill
Cotton Lining
Single Gauze Quilt Interlining
Talon Front Zipper
Wool Collar Ribbing
Made in Japan