true
SALEABLE ITEM TAG
COTTON CANVAS TRAVEL GARMENT COVER
RemarksThe Real McCoy's
About
The COTTON CANVAS TRAVEL GARMENT COVER is a portable wardrobe crafted from robust cotton duck canvas fabric. Originally utilised in wartime settings, this garment cover played a vital role by providing a protective barrier, particularly in medical setting, to keep clean uniforms separated.
Garment covers and carriers have a rich history deeply rooted in the US military, with similar bags also finding utility among World War I officers. Over time, these mobile closets underwent numerous adaptations, with the Bag Flight USAAF B4 eventually being embraced by the US Air Force.
This COTTON CANVAS TRAVEL GARMENT COVER is constructed with hand-bent iron rails and reinforced with iron washer stands. Its durable cotton canvas shell is not only easy to pack but also capacious, accommodating up to four jackets and six shirts.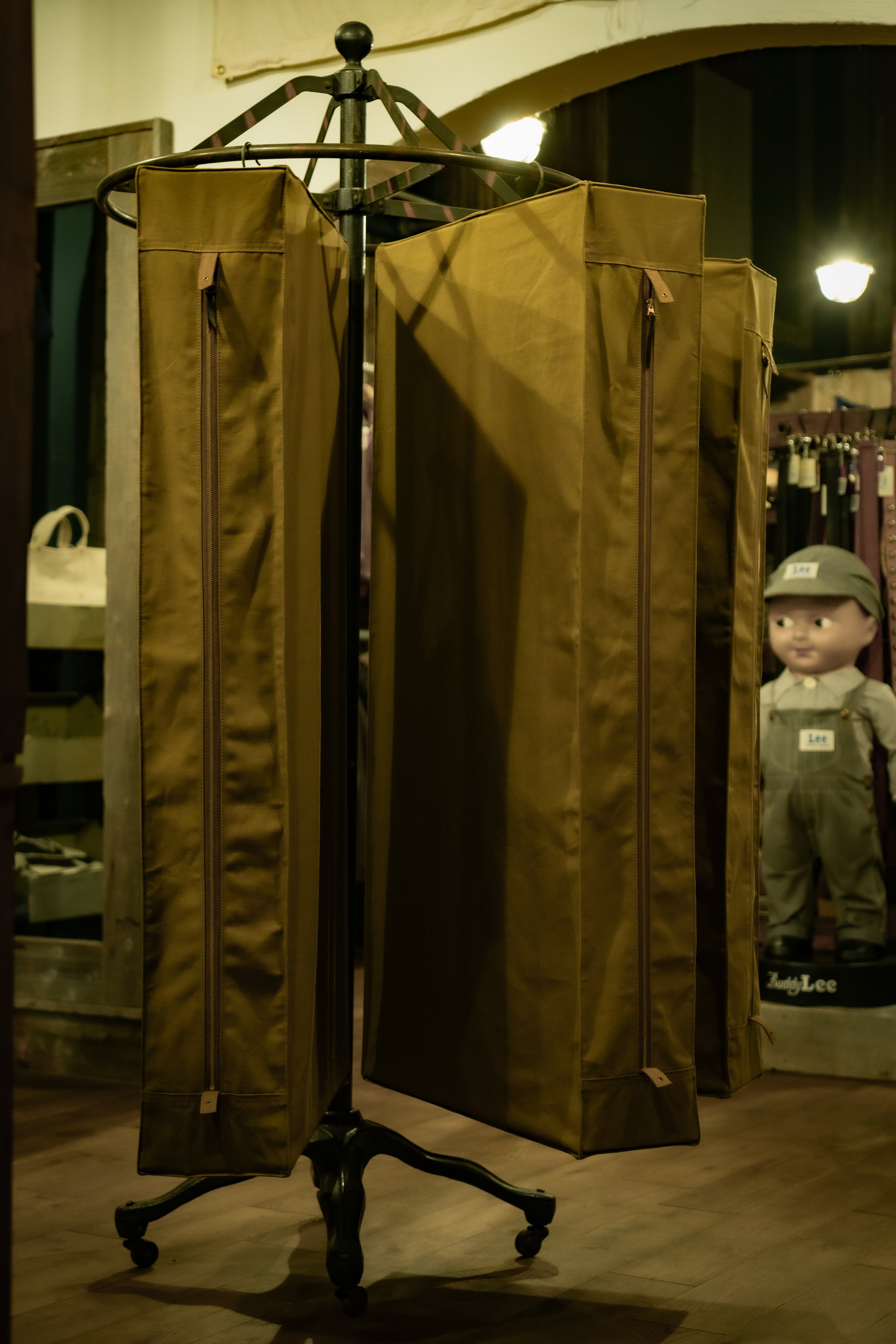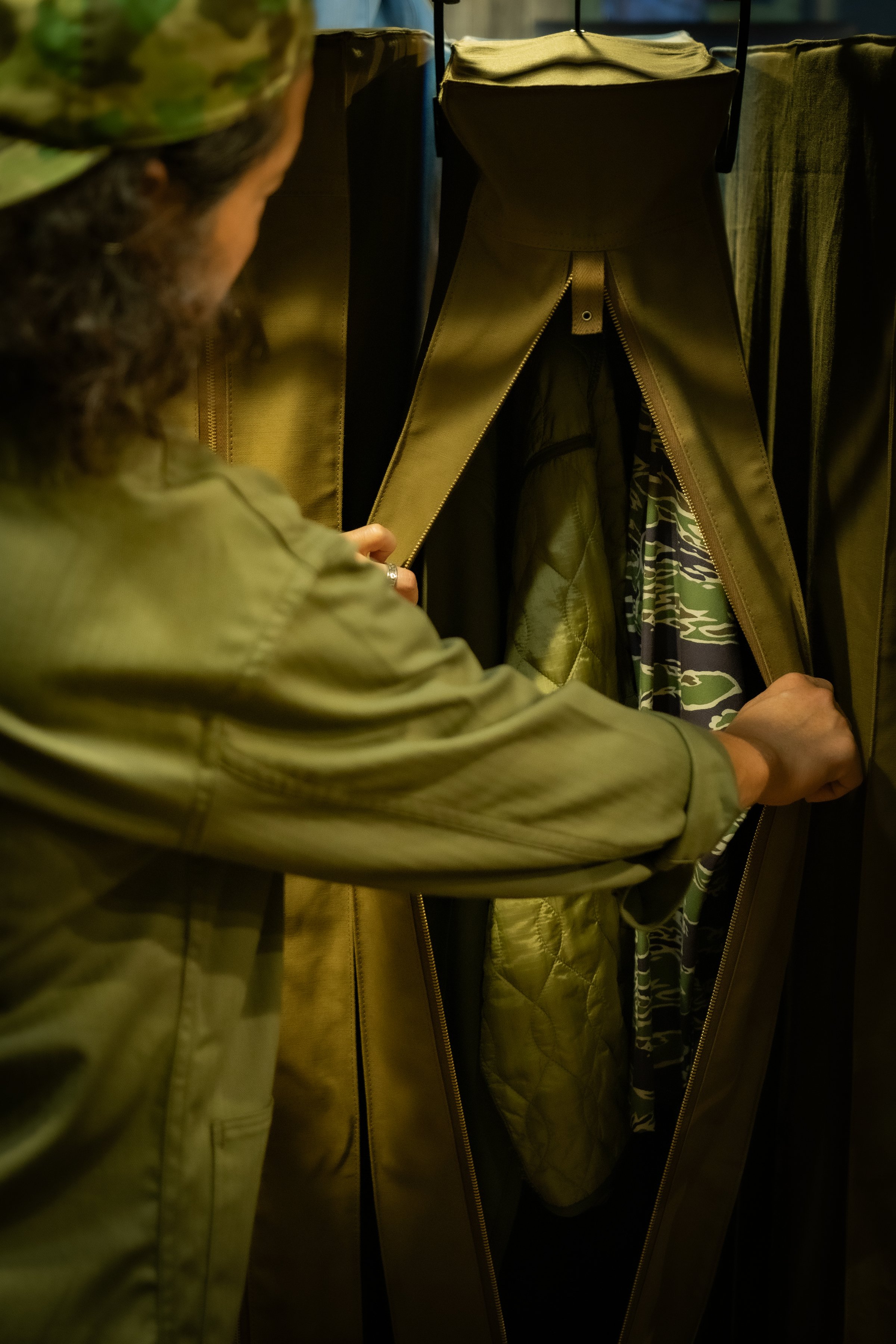 Cotton Duck Canvas Fabric
Hand Bent Iron Hanger
Cotton Sewing Thread Construction
Made in Japan