true
SALEABLE ITEM TAG
CAMOUFLAGE CIVILIAN SHORTS / MITCHELL PATTERN
RemarksThe Real McCoy's
About
During WWII, the Marine Corps had experimented with battledress camouflage using the M-42 Frog Skin design in an official capacity, while other U.S. troops — especially airborne pathfinder units landing in Normandy, camouflaged their uniforms with hand-painted splotches, stripes and foliage. But it was only after the end of the War, having seen its potential, that the US Military set out to develop a camouflage pattern for broader uniform use.
Between '48 and '53 field tests were conducted using a number of different patterns, culminating in a trial in Panama of 8 different designs. Two complimentary patterns were found particularly effective, the green hued Wine Leaf, a bright foliage pattern ideal for Spring and Summer months and The Mitchell, a brown cloudy pattern ideal for Fall and Winter that was named for its designer, an artist and former marine Meldon Mitchell. It was determined that this combination could be implemented in an interchangeable two-sided design that was designated as Pattern-53. Ultimately, the Mitchell name became synonymous with both sides and the Leaf design is recognized by that moniker today.
Initially only used by the Marine Corp, U.S involvement in Vietnam meant that by the mid 60s both the Army and Navy were using Mitchell helmet covers too. Throughout the war a number of trial garments were made and tested in Mitchell camouflage, including the M-65 though none of those garments widely issued and shelter halves and helmet covers remained the only official designation. The pattern was popular though and local tailors, particularly those in Okinawa would make custom pieces including boonie hats, jackets, shirts pants and shorts as reimagined here.
This interpretation of a custom Mitchell adaptation short is based on the TROUSERS, MEN'S, COTTON SATEEN, OG-107 pattern. A fatigue pant that became synonymous with American counterculture that stemmed from the Anti-War movement. Climbers and other outdoor adventurers also adopted the pants for their versatility, comfort, and all-around durability.
A comfortable and highly practical fit with a medium rise that benefits from waist adjuster tabs, a urea button closure and buttoned rear patch pockets. The shorts are constructed in the same sateen fabric as the OG-107 model and utilize cotton sewing thread throughout, to age more organically with time.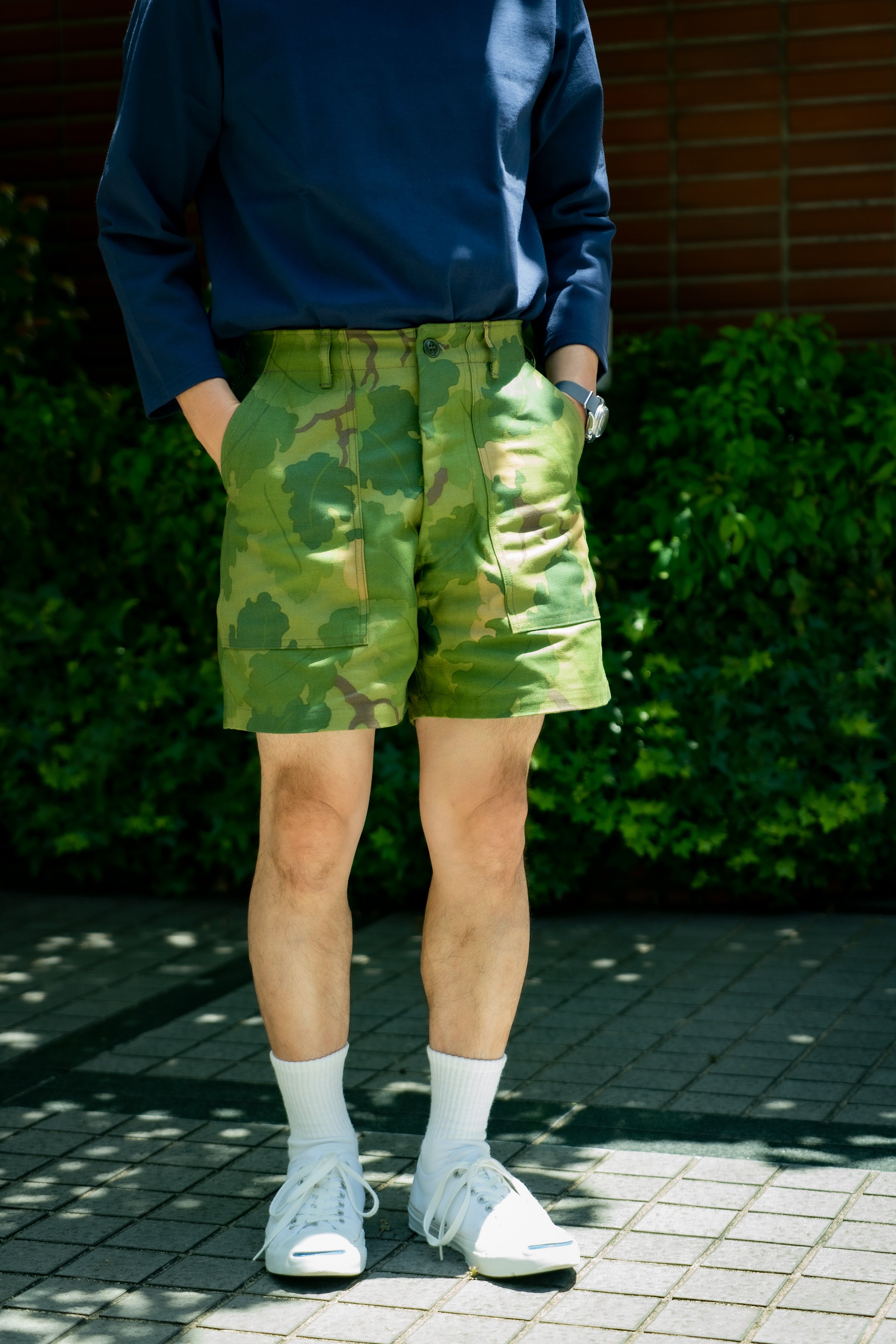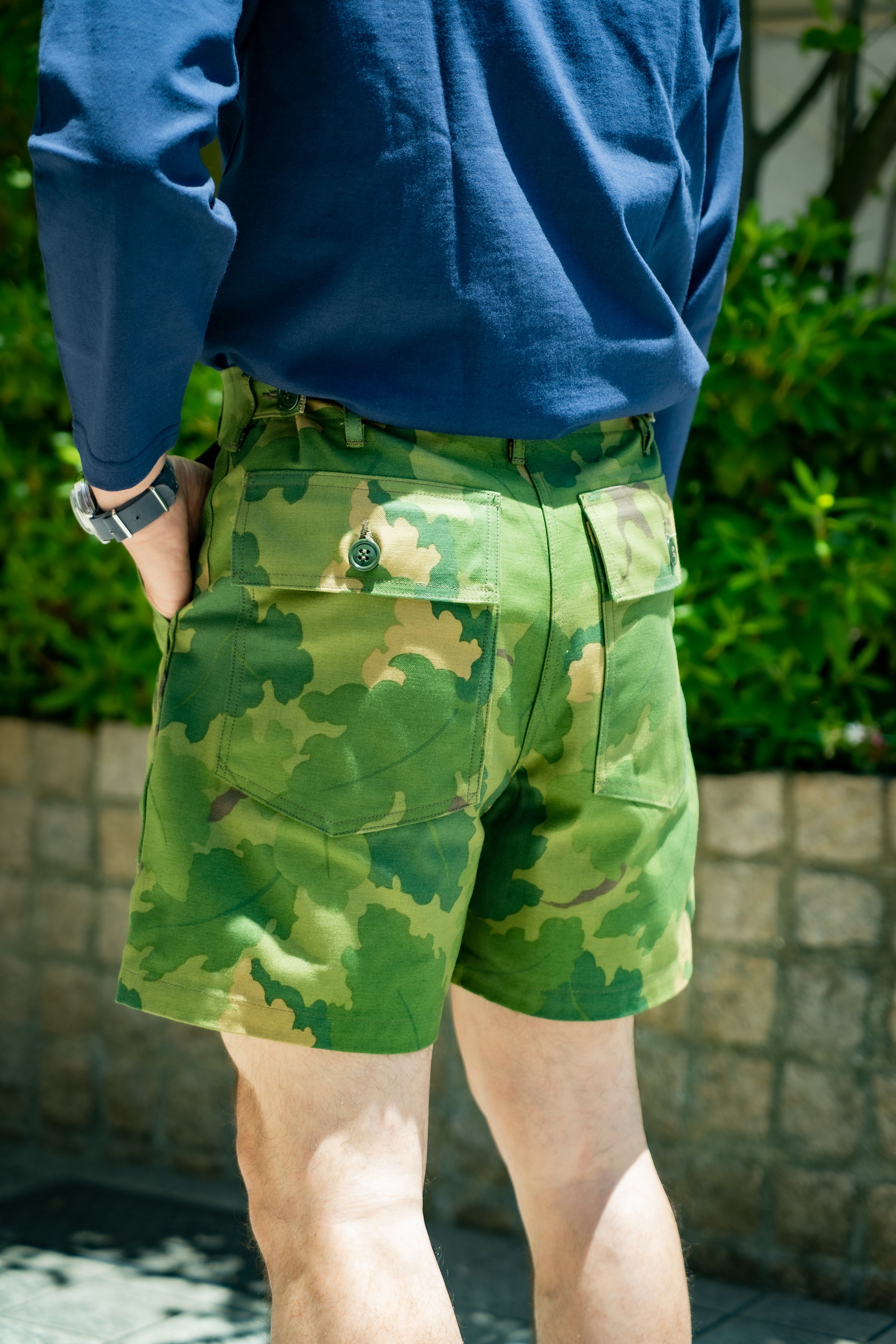 Mitchell Camouflage Printed Cotton Sateen
Desert/Fall cloud design printed on the reverse side
Medium Rise
Urea Button Closure
Side Adjuster Tabs
Front and Rear Pockets
Cotton Sewing Thread
Made in Japan