true
SALEABLE ITEM TAG
BUCO L/S TEE / THIS IS AN ORIGINAL BUCO
RemarksBuco
About
Featuring an original design motif used in the 1970s, the BUCO L/S TEE / THIS IS AN ORIGINAL BUCO is a long sleeve tee cut from an 8oz cotton fabric.
The parlance of American brands can be traced through the 20th Century with various stock phrases being popular depending on the decade, reflecting broader cultural considerations of the time. In the 1970s, offshoring and cheap imitation brands were topical issues and the 'Original' mantra was frequently invoked in advertising as a short-hand for quality, reliability and prestige.
The BUCO L/S TEE / THIS IS AN ORIGINAL BUCO features high-contrast rearing Buco Stallion motif and Buco logo, rubber-printed by hand in our Kobe-based factory. Both sleeves carry bold 'A BUCO PRODUCT', letting, also in rubber print.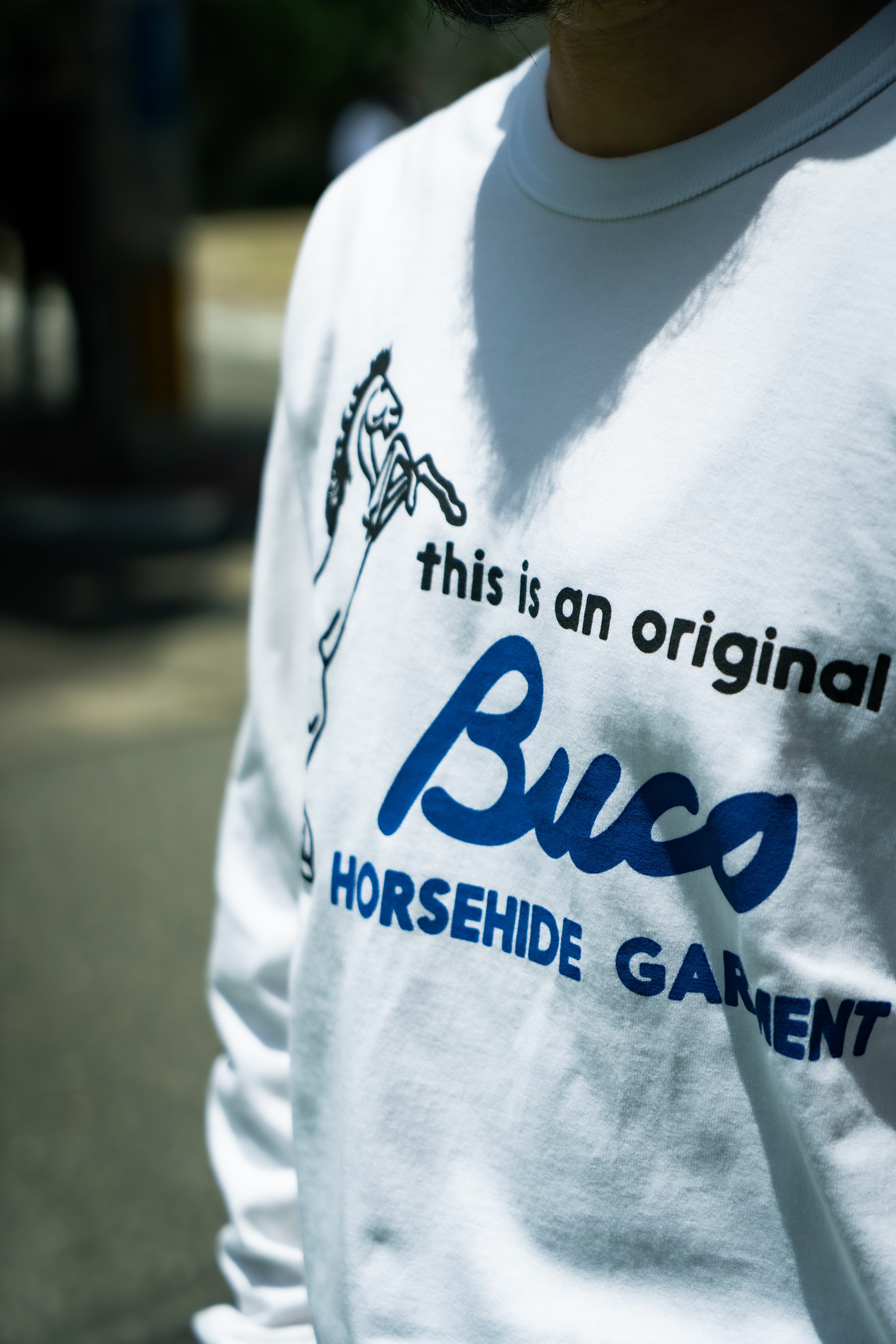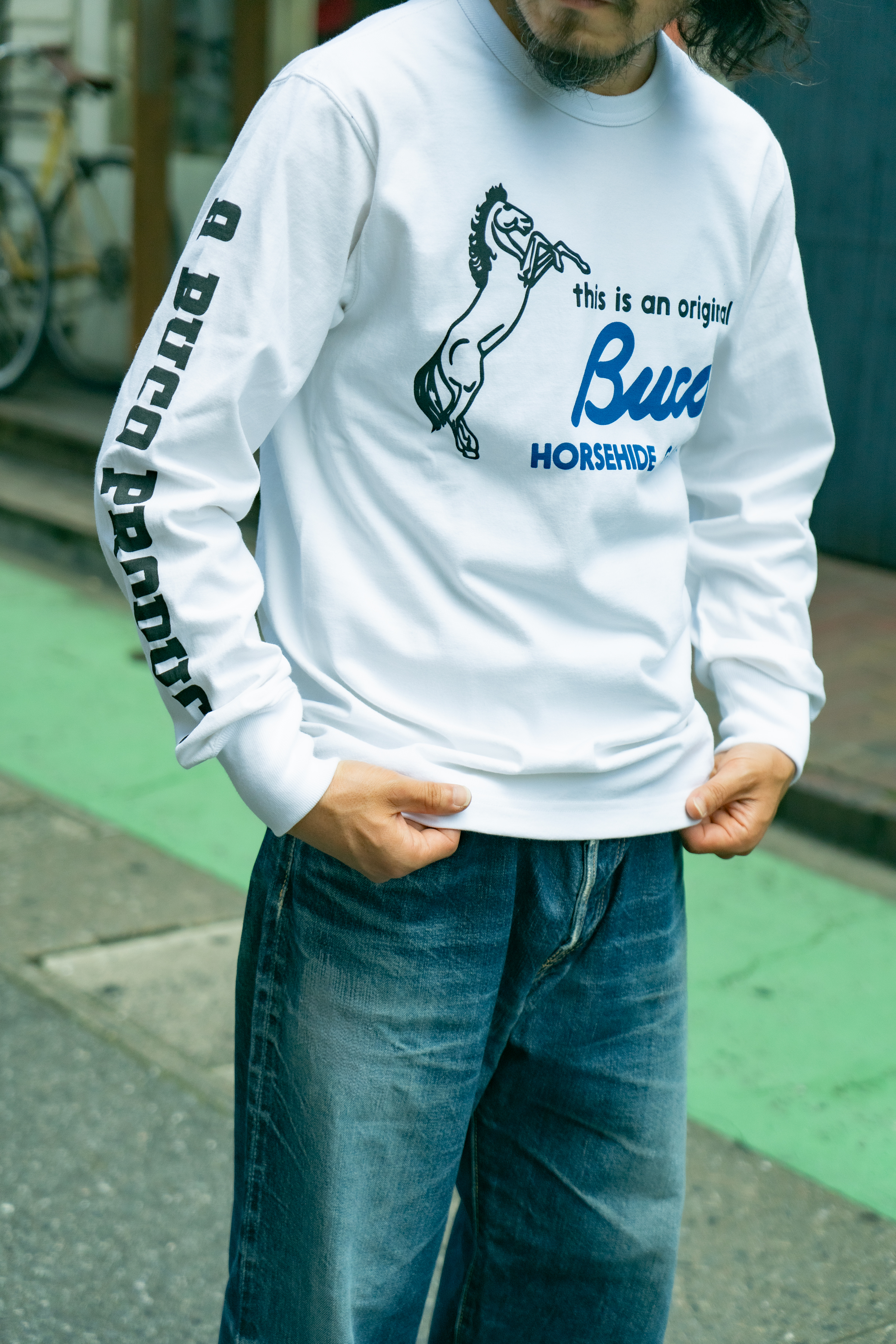 100% Cotton
8oz cloth
Rubber Print on Front and Sleeves
Made in Japan