true
SALEABLE ITEM TAG
ARITA PORCELAIN COFFEE MUG / REAL McCOY'S
RemarksThe Real McCoy's
About
Arita-Yaki pottery can be dated back to the 1600s and is a highly regarded porcelain that has been designated an imperial gift. With the traditional techniques of creating porcelain of such a superior quality requiring the most expert and patient craftsmen, Arita-Yaki is becoming harder to find.
Handcrafted in the town of Arita, located in the Saga Prefecture of Japan, this porcelain is renowned worldwide for its delicate but hardwearing qualities. Such benefits can only be achieved with a careful selection of premium-quality porcelain clay, which is sourced locally from the surrounding regions. The clay's refined purity and painstaking kneading provide the foundation for the exceptional characteristics that give Arita Yaki porcelain its distinguished reputation.
The ARITA PORCELAIN COFFEE MUG / REAL McCOY'S has been crafted in the style of a 1950's diner mug then finished with our The Real McCoy's Wing Mark Logo.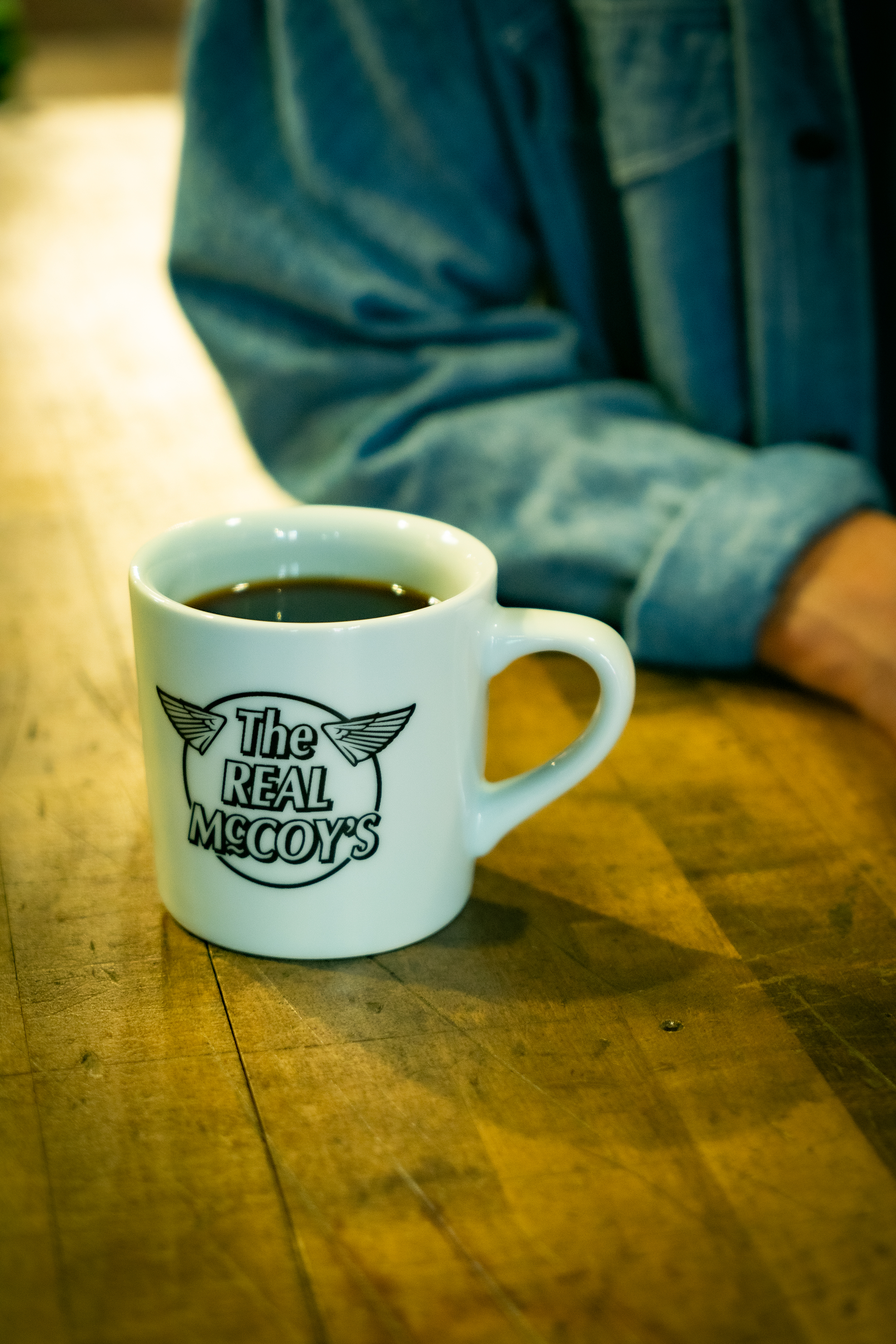 Porcelain Mug
Made in Japan