true
SALEABLE ITEM TAG
TROUSERS, MEN'S, COTTON SATEEN, OG-107
RemarksThe Real McCoy's
About
Evolving from the Herringbone Twill (HBT) era of WWII, the 1950s saw the US Army transition to a cotton sateen fabric as part of the OG-107 uniform. OG-107, which derived from the color code Olive Green 107 saw action in the Korean War and became the standard for use both in the United States and on overseas deployment by the beginning of the Vietnam War.
The fatigue pant, TROUSERS, MEN'S, COTTON SATEEN, OG-107 were in issue until the mid 70s, a testament to their popularity, and were replaced directly by the short-lived poly-blend OG-507 although by 1965, most soldiers in combat were wearing the more technical M-65 pants.
As OG-107s faded from the field of combat, they remained integral to the army for nonmilitary assignments and were adopted into civilian life, particularly by those opposed to the War in Vietnam. As such, they became synonymous with American counterculture that stemmed from the Anti-War movement. Climbers and other outdoor adventurers also adopted the pants for their versatility, comfort, and all-around durability.
The utility trousers have been diligently recreated here in their original TYPE 1 specification, with a waist adjustment tab and buttoned rectangular rear pockets.
A comfortable and highly practical fit with a medium rise and wide leg the TROUSERS, MEN'S, COTTON SATEEN, OG-107 employ Cotton Sewing Thread Construction and are closed with tonal Urea Buttons.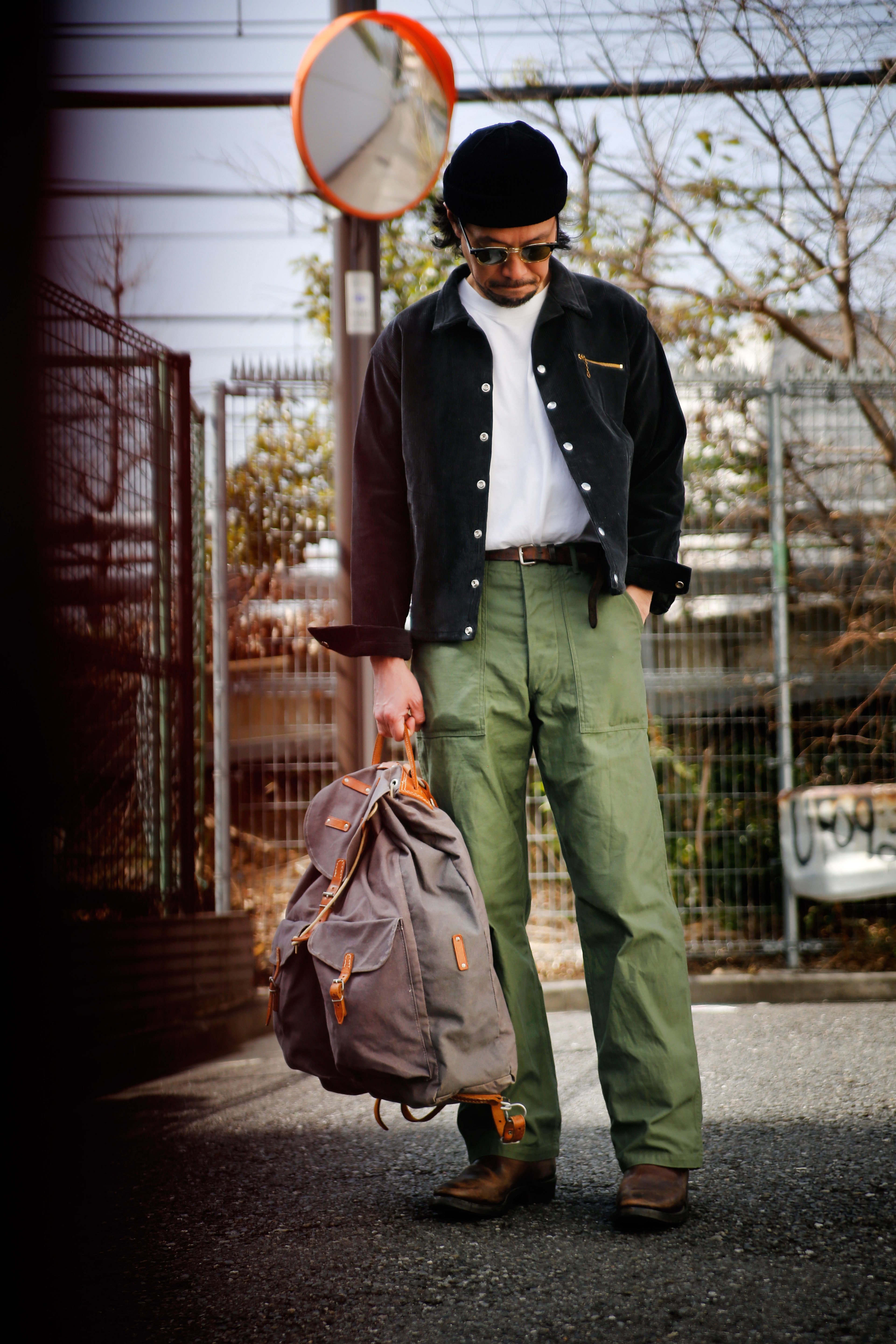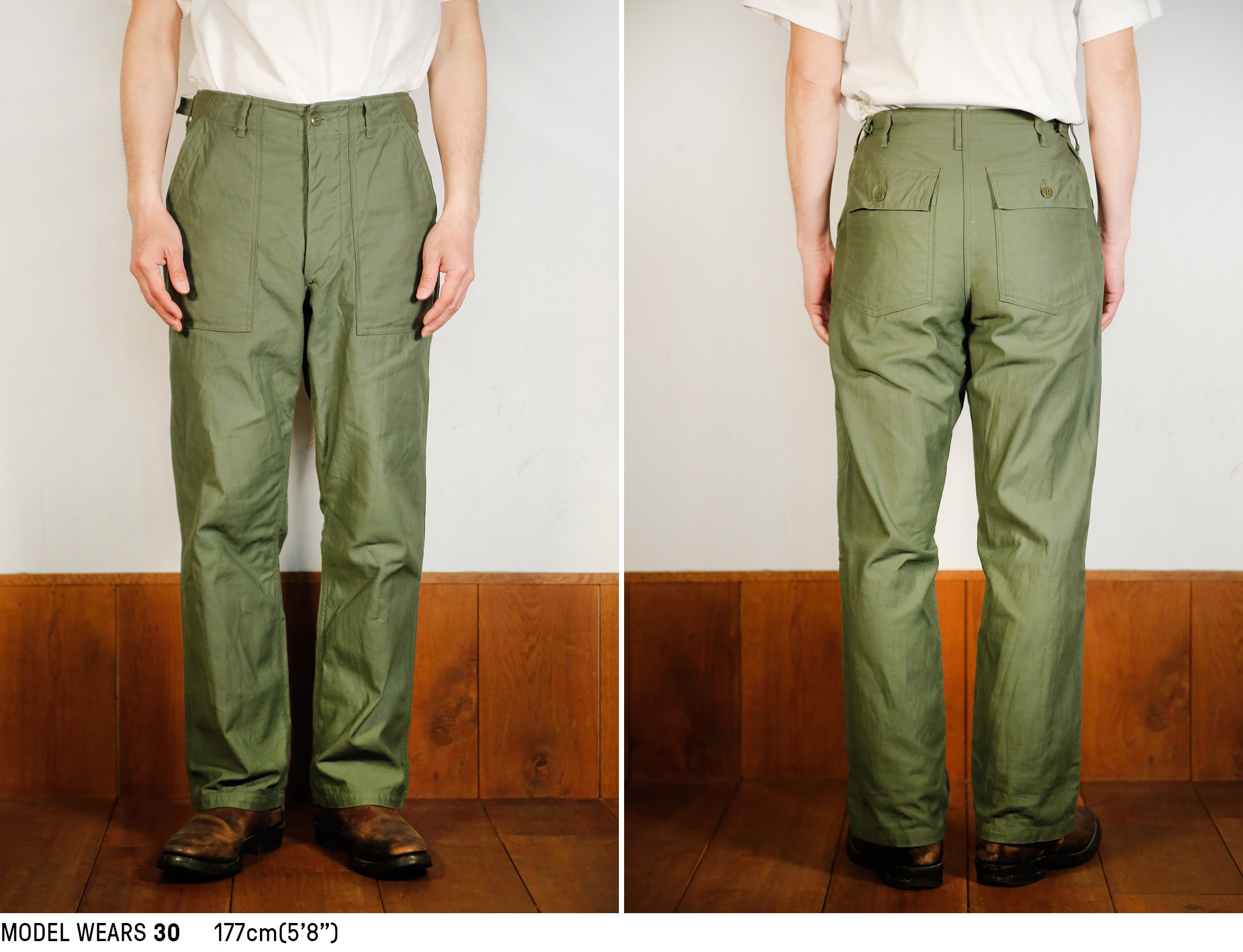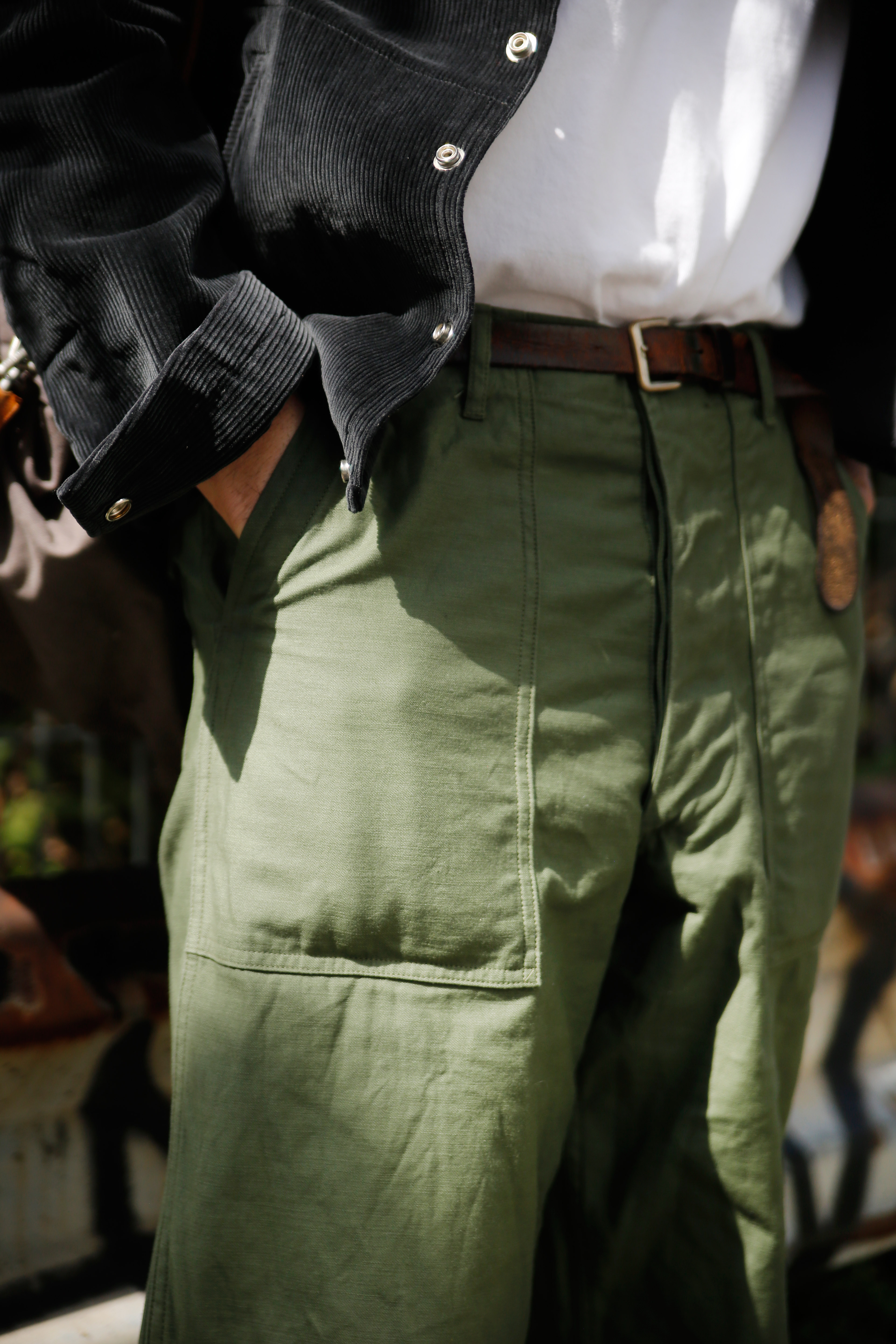 Minimal shrinkage anticipated, fabric will soften with wear
Cotton Sateen Fabric
Urea Button
Cotton Sewing Thread Construction
Made in Japan