true
SALEABLE ITEM TAG
P-44 UTILITY TROUSER
RemarksThe Real McCoy's
About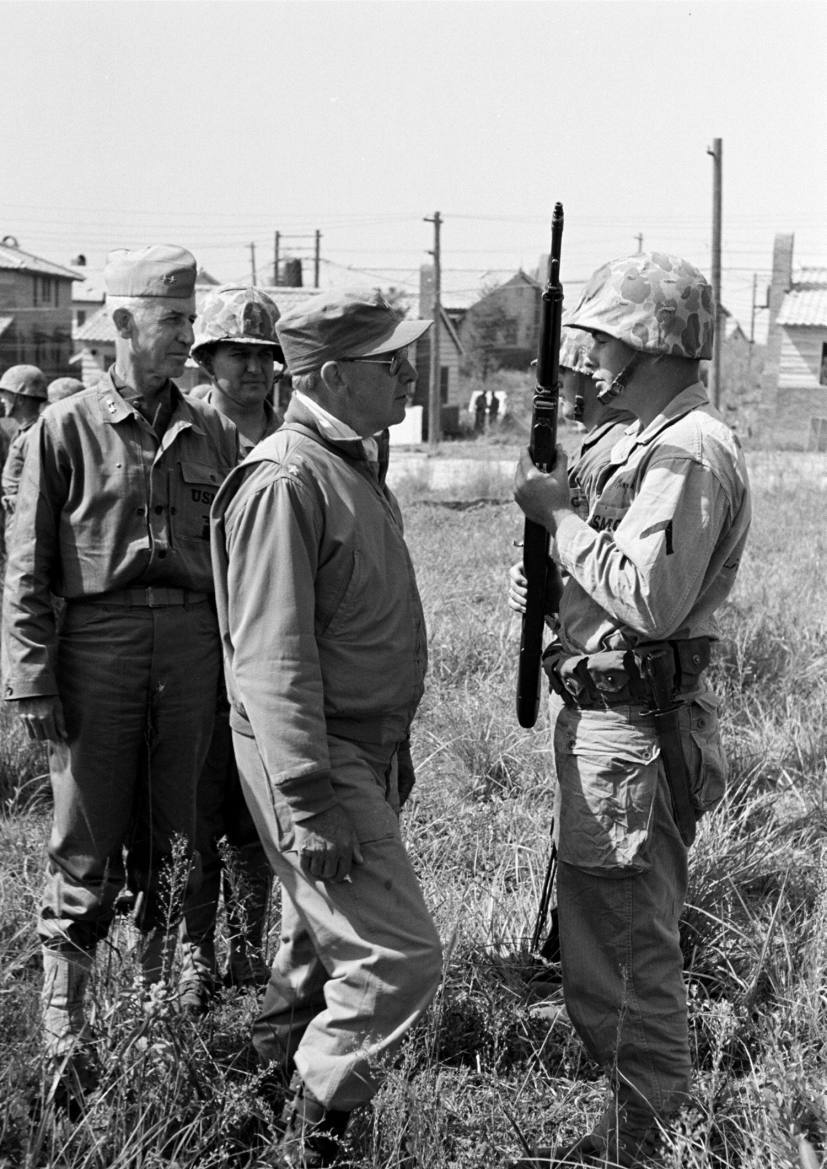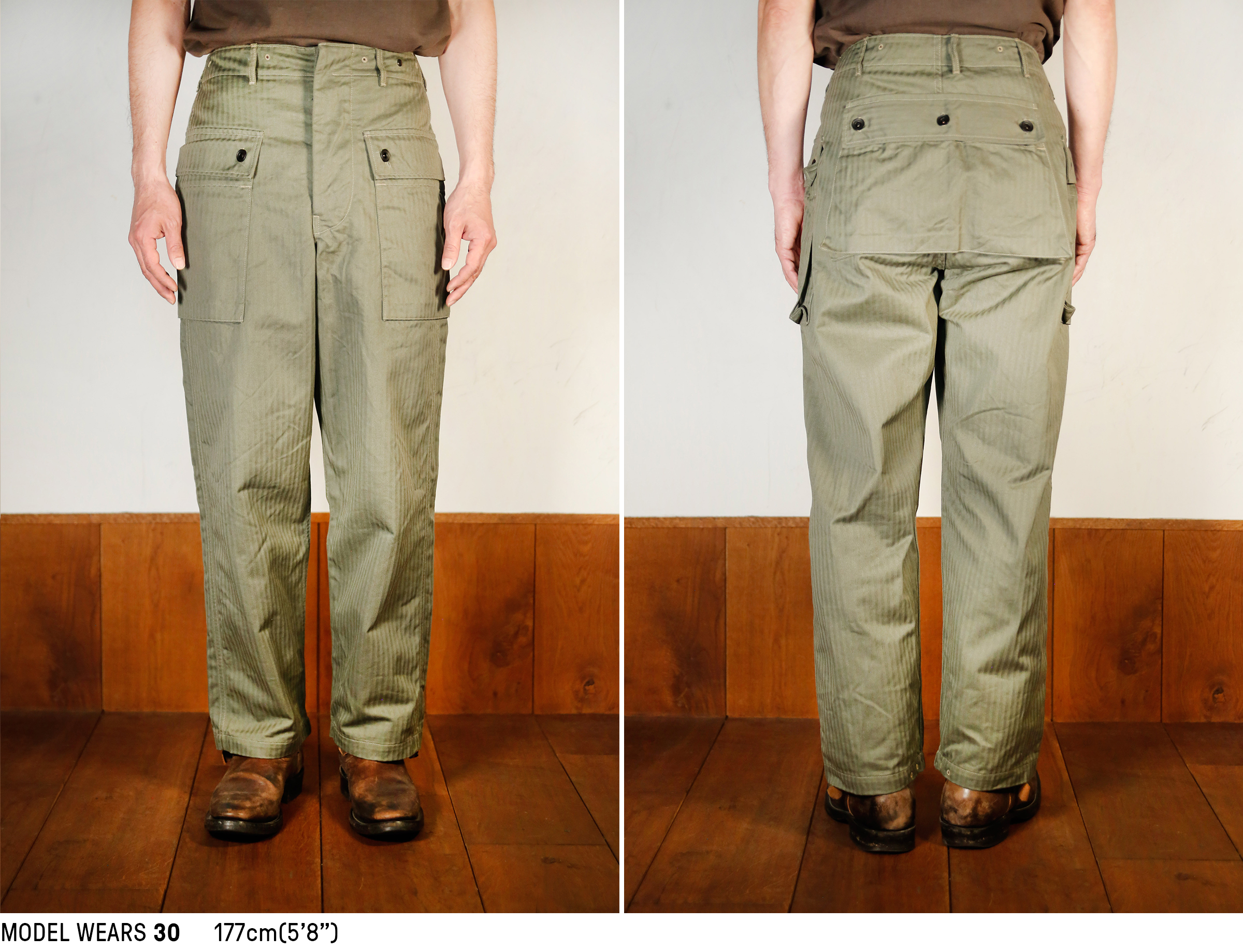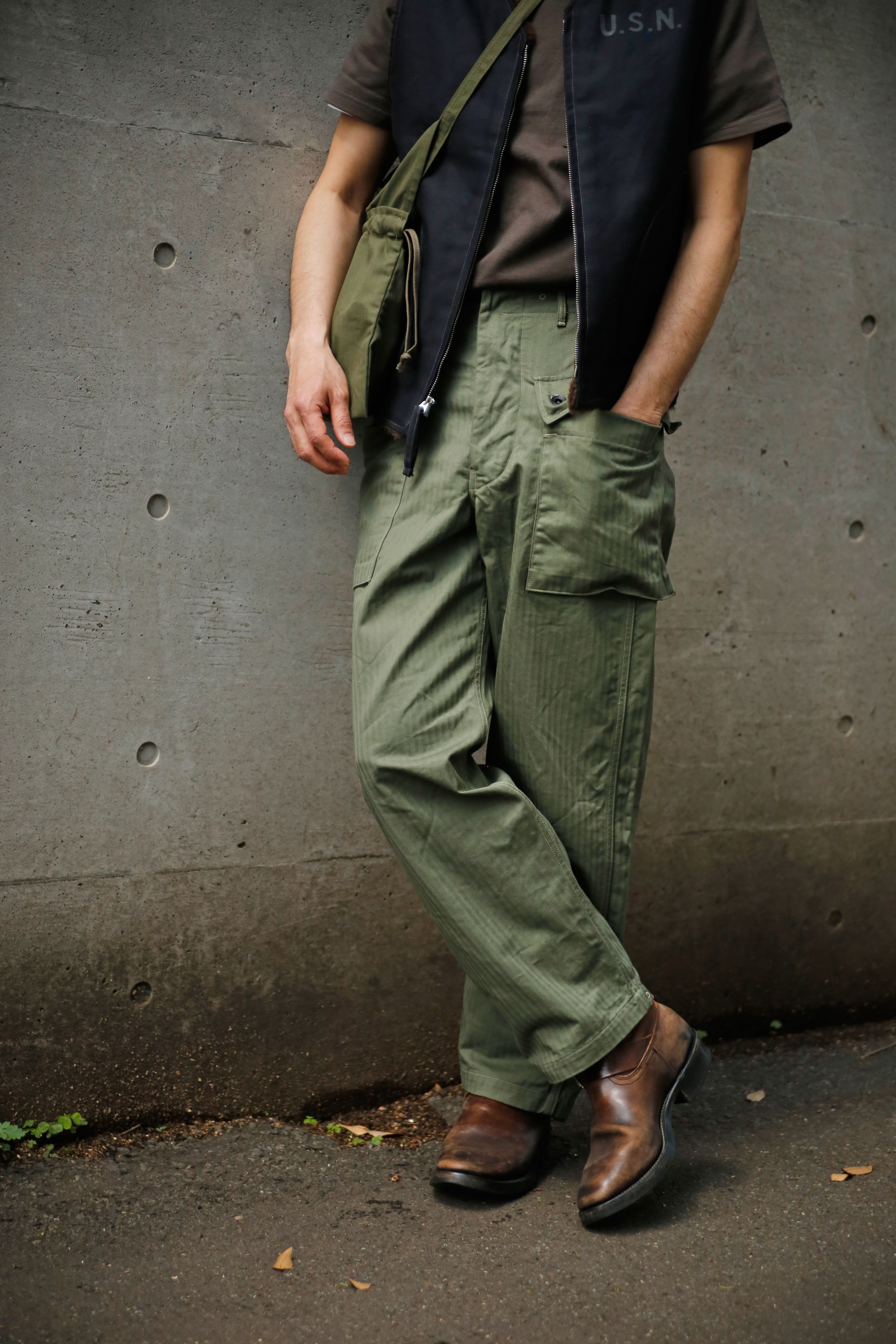 The P-44 trousers, also called the "Monkey Pants," are the most distinctive and well-known trousers employed by the United States Marine Corps and an iconic piece of military history.
The loose fitting, high rise trousers are constructed in Cotton Herringbone Twill (HBT) distinguished from the P-41 model that proceeded them, due to the addition of large cargo pockets on both the back and sides. The side pockets were made large enough to accommodate k-ration boxes, which are used for military food rationing, and the back pocket, for which these pants are most recognized, was designed to hold a camouflage poncho.
To provide ample storage without weighing down the trousers, reinforced holes were added to the belt band to accommodate P1941 suspenders.
This model features 'Economy Riveted Buttons', a rare detail of civilian hardware that was likely used by contractors to finish a run on P44s when the USMC branded buttons were not available.
Developed by The Real McCoy's; the fine lines, thinness of the button top and stem curves are a testament to the craftsmanship of this bespoke hardware.
HBT Fabric
Before the outbreak of WWII, soldiers in the US Army were issued a blue denim jumper, trousers, and hat for fatigue duties, while they used the cotton khaki shirt and trousers as their summer uniform.
However, by the late 1930s, the Army realized that a more practical uniform in a better color was needed. In 1941, a green uniform made from cotton herringbone twill (HBT) fabric was introduced to replace both the denim and khaki cotton uniforms for work and field operations. Shirts, trousers, coveralls, and caps were produced and issued to all Army personnel in all theaters of operations. Eventually, it became one of the most commonly worn garments during WWII and was co-opted by the USMC as seen here with the P-44 trousers.
Cotton Herringbone Twill
Black Oxide Treated Buttons
Cotton Sewing Thread Construction
Made in Japan