true
SALEABLE ITEM TAG
WOOL VARSITY JACKET
RemarksJoe McCoy
About
The WOOL VARSITY JACKET has been meticulously crafted based on archive pieces from the 1960s.
For this version, the body is made of Melton wool fabric developed in-house and which has been treated to reduce the oil content, giving it a vintage texture and making it less prone to attracting dirt and easier to maintain and the jacket is backed with a quilted-nylon lining. The sleeves, which are normally made of cowhide, are constructed from vegetable-tanned horsehide.
The jacket features a tonal snap button closure and slanted pockets with contrasting leather trim. Nylon & Wool blend ribbing finished the cuff, hem and collar.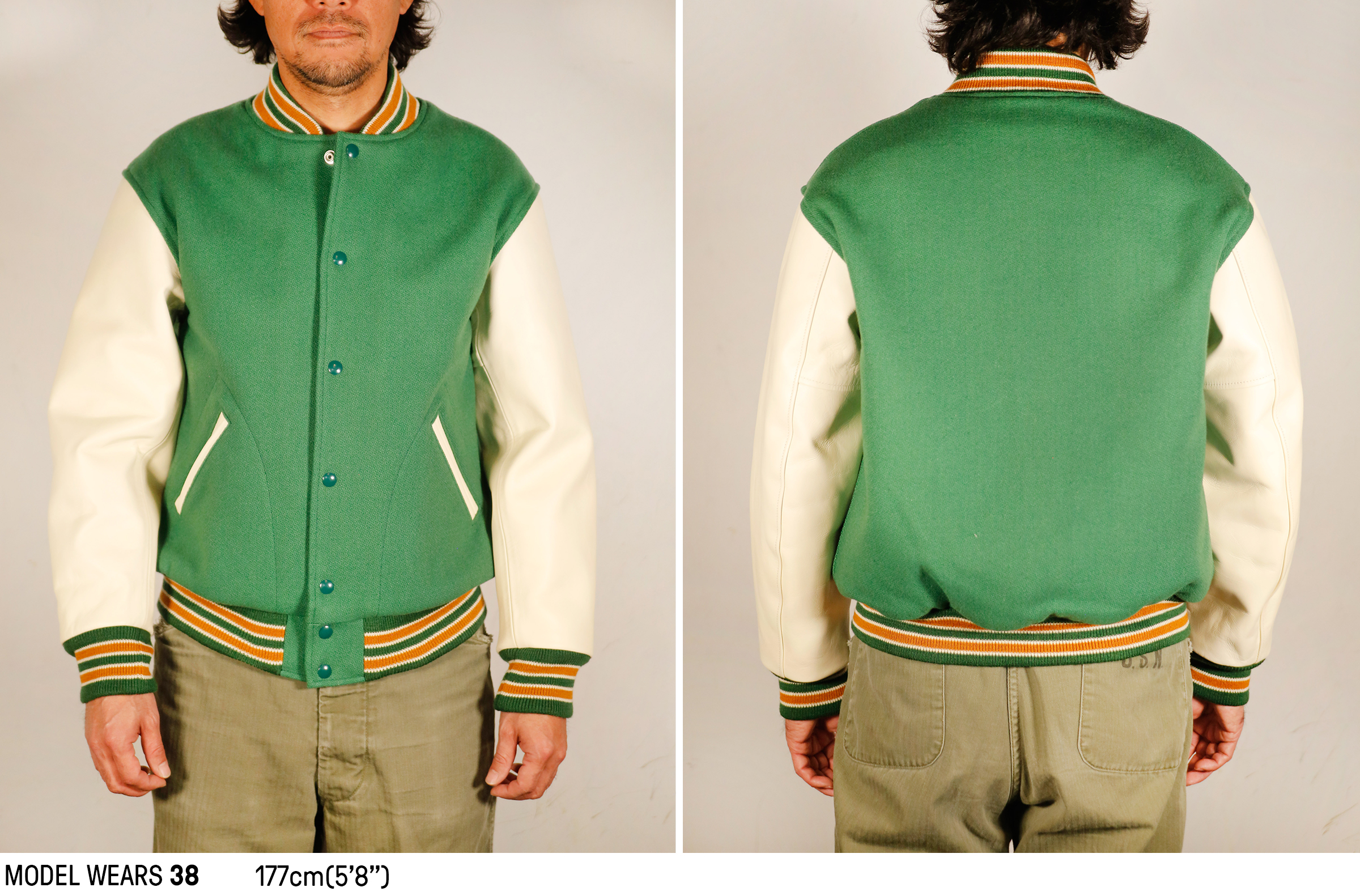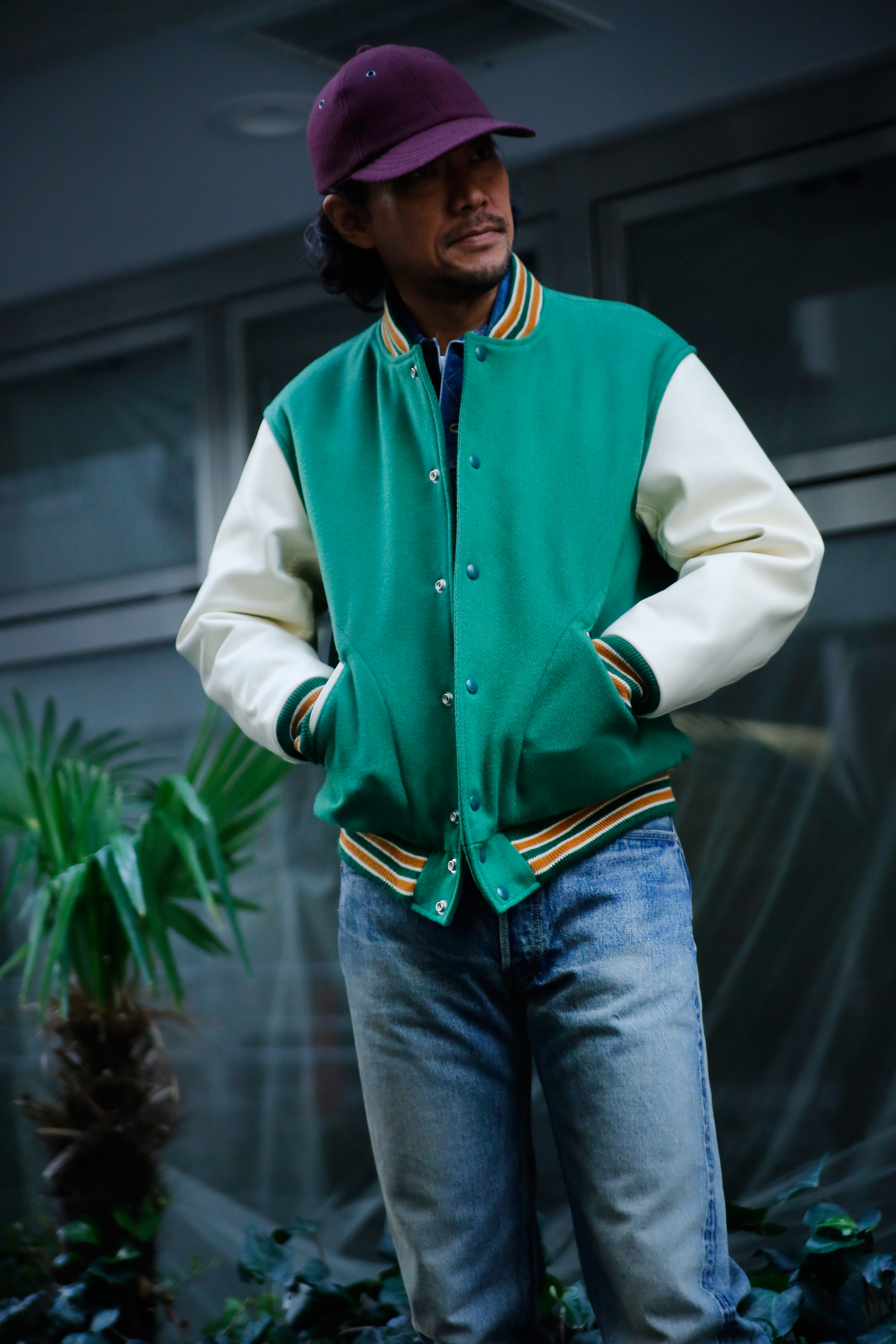 Oil Cut Wool Outer Shell
Nylon Quilted Lining
Horsehide, Vegetable Tanned Sleeve Leather
Nylon Wool Ribbing
Cotton Sewing Thread Construction
Made in Japan