true
SALEABLE ITEM TAG
MILITARY PRINT THERMAL / BIG HEAD
RemarksThe Real McCoy's
About
The MILITARY PRINT THERMAL / BIG HEAD is inspired by the honeycomb pattern of the Undershirt, Extreme Cold Weather, issued to the US military in the 1970s. With the same yarn count as our previous iteration, the density has been reduced to enhance comfort while wearing, yet it still maintains the garment's warmth and sturdiness. Unlike original vintage models that included ventilation holes, this version features gussets under the arm, allowing for ease of mobility.
The original use of thermal in the US military began in WW2, with the issuance of thermal underwear to soldiers to keep them warm in cold weather. This innovation was incredibly useful for those stationed in cold or snowy regions, drastically improving comfort and morale. Even today, thermal underwear remains an essential part of US military uniforms, providing additional warmth, insulation, and moisture regulation.
Our MILITARY PRINT THERMAL / BIG HEAD pays homage to the 3rd Battalion, 187th Infantry Regiment, known by the nickname "RAKKASANS." This term, derived from the Japanese word for parachute, translates to "falling down umbrella men." They were the first foreign ground combat unit to enter Japan, where a translator, struggling to find the Japanese phrase for "airborne soldiers," described them as "RAKKASAN." The phrase became a term of pride for the regiment, who adopted it as their own.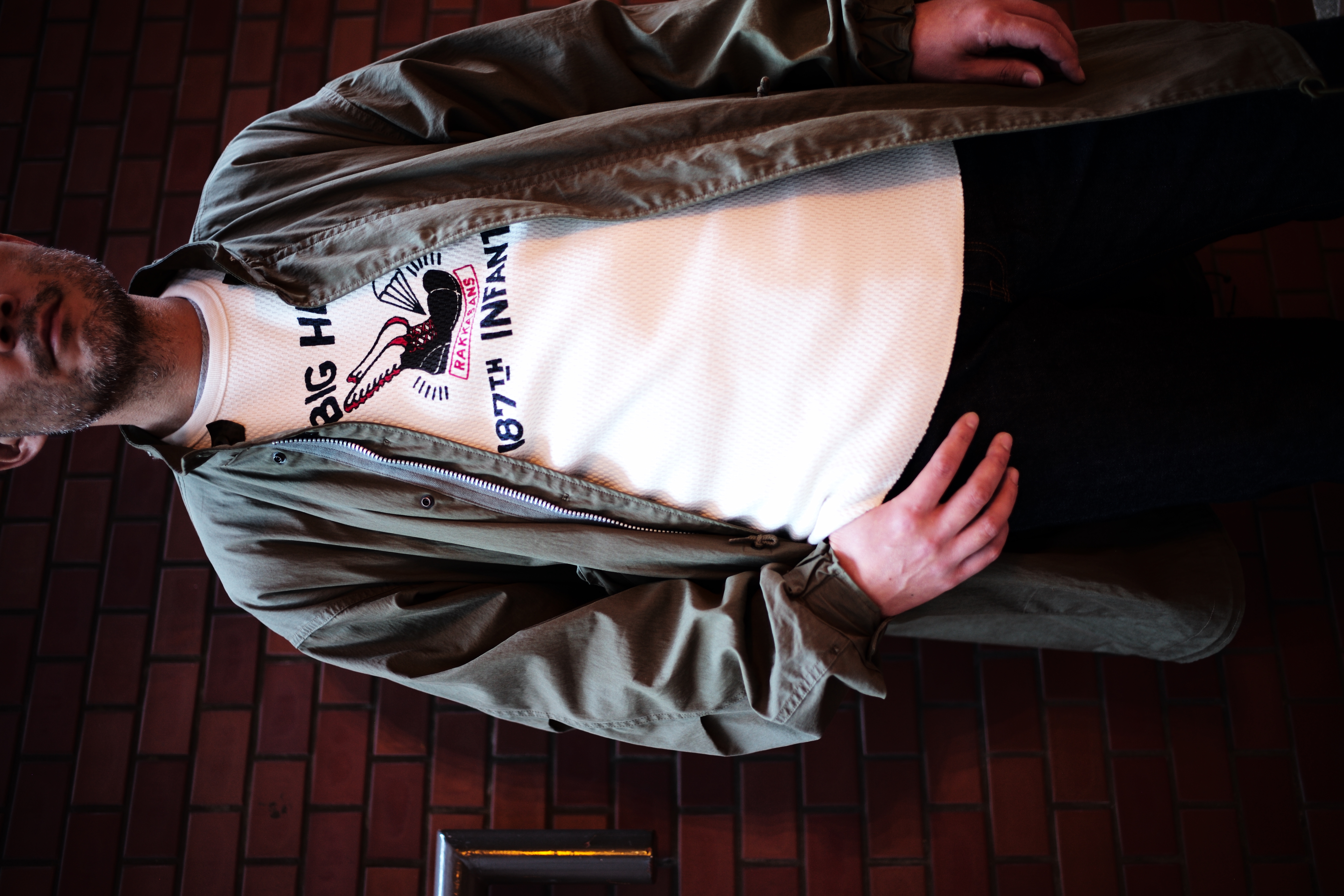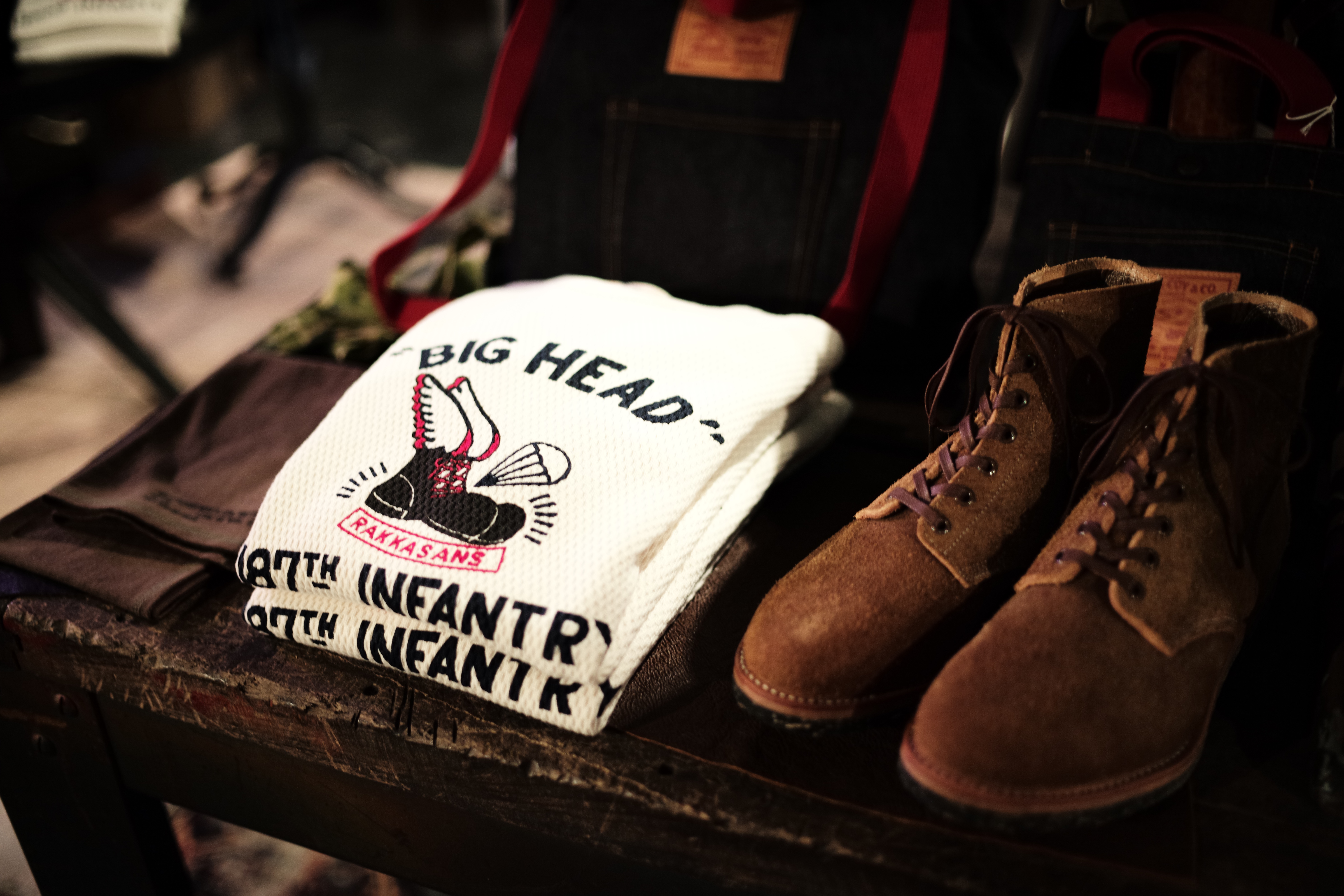 100% cotton honeycomb thermal
BIG HEAD 187th Infantry Regiment print
Gusseted underarms for ease of movement and comfort
Made in Japan