true
SALEABLE ITEM TAG
BUCO LEATHER VEST
RemarksBuco
About
The BUCO LEATHER VEST has been made from a vegetable tanned horsehide with aniline finishing. The horsehide leather has received minimal intervention for a more natural and distinctive character and has been lined with a rayon sateen lining. Hardware includes, 50s square zippers in a nickle finish fixed on cotton taping.
As World War II concluded and soldiers came home, the popularity of motorcycle clubs increased, bikers marked a shift in this culture by outwardly displaying an allegiance to their club affiliations. Leather and denim jackets would be modified and customised with patches and colours linked to their respective club. Removing the sleeves from these jackets also became common practice and these canvases became known as 'the cuts'.
As well as being an aesthetic component, the cutting of sleeves gave bikers an element of increased mobility by allowing more movement in the arms, as well as much needed ventilation that made long distance journeys more comfortable in warmer weather.
The cuts were first seen in denim before their natural transition in to leather, which was by far a more practical and safe alternative. As a response to their popularity, pre-made vests soon flooded the market.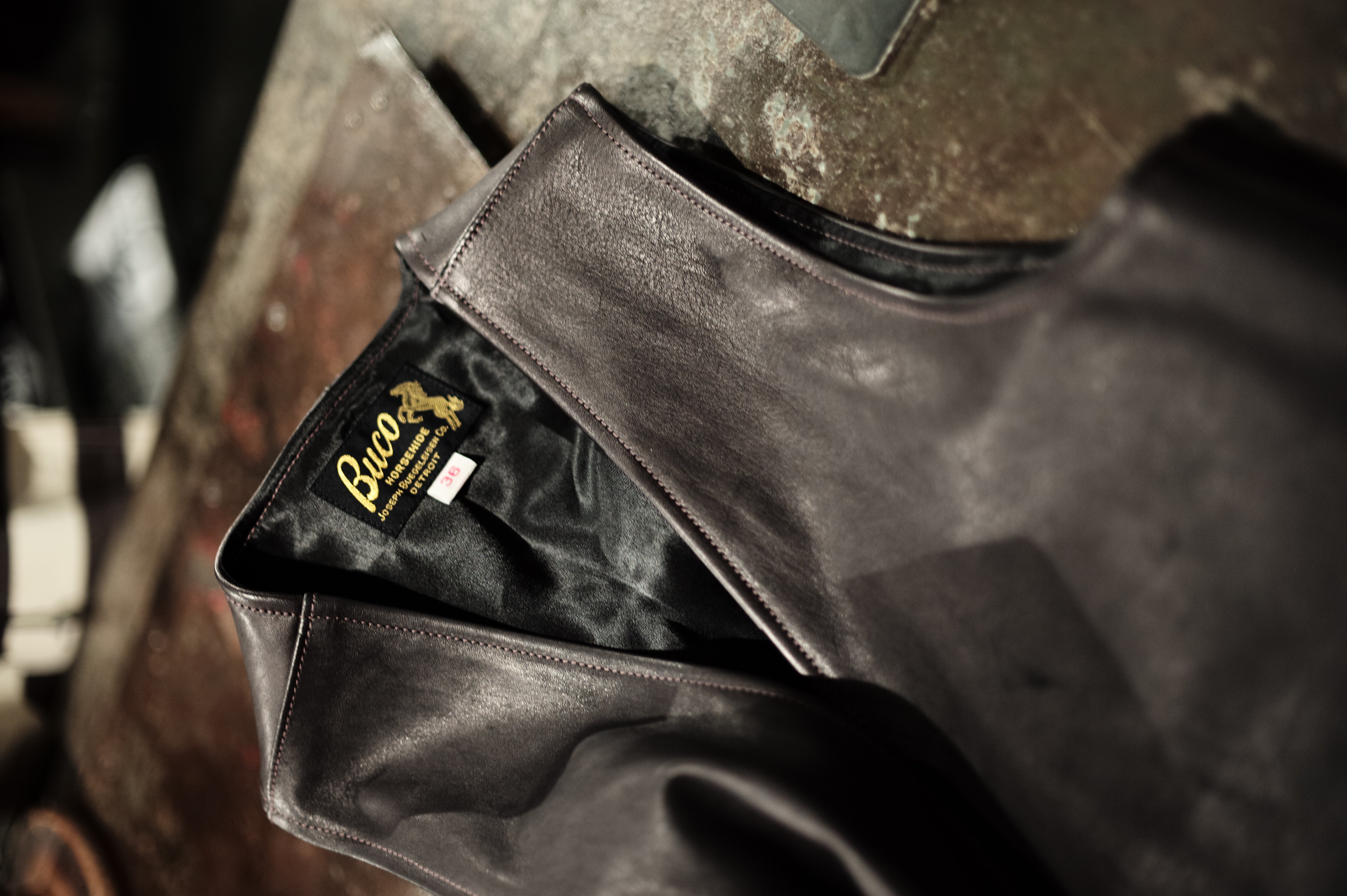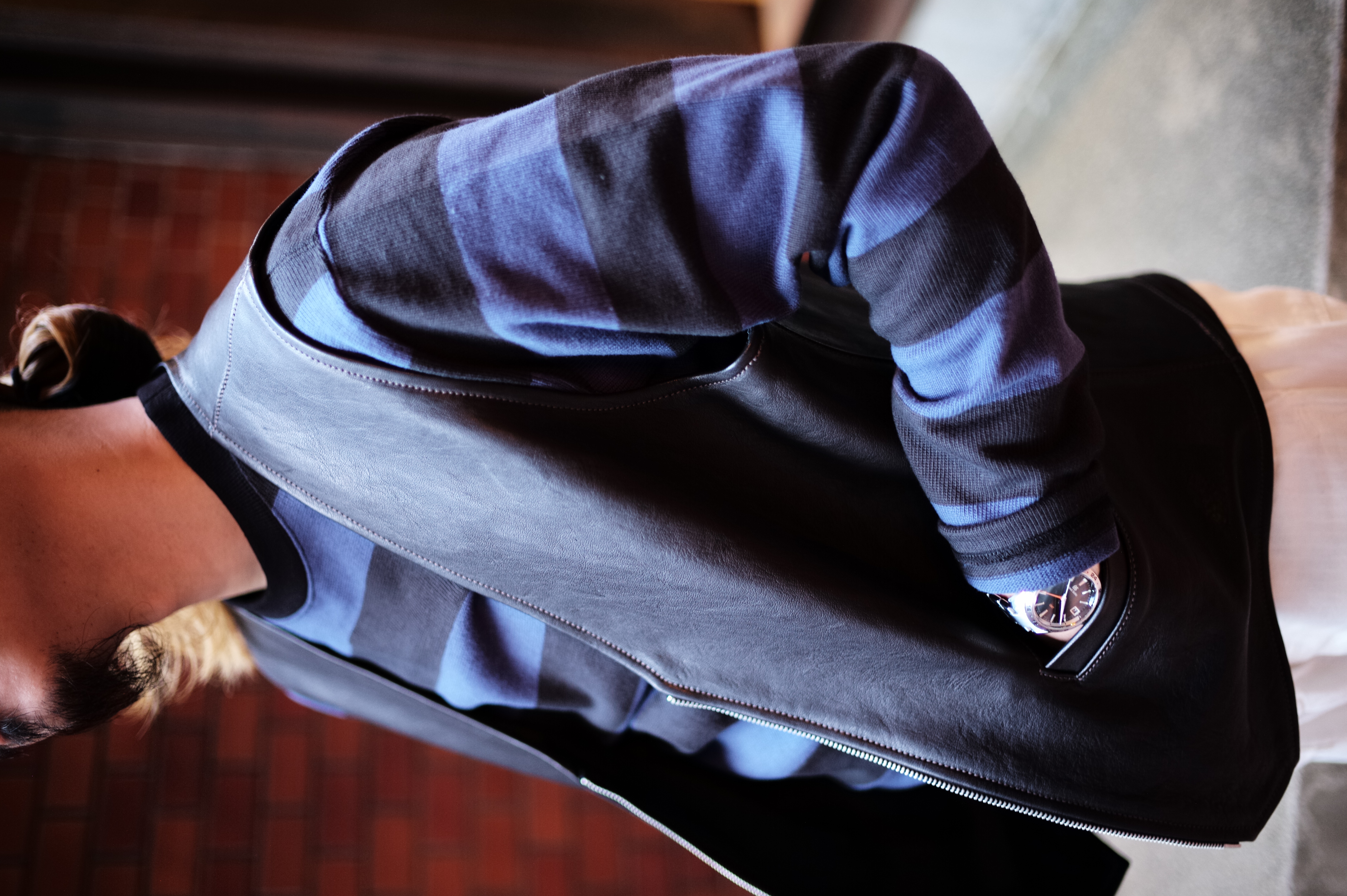 Horsehide, Vegetable Tanned, Aniline Finished
Rayon Sateen Lining
50s Square Front Zipper, Nickle Finish, Cotton Tape
Cotton Sewing Thread Construction
*To achieve a distinctive look, we have finished the leather to present its most natural character. Horsehide may seem damaged in certain areas but ticks, bites, scrapes, scratches, etc. are from natural wild life experiences and tend to be more visible the darker the leather is dyed. Please note that these characteristics are considered standard for all Horsehide products.