true
SALEABLE ITEM TAG
JOE MCCOY BUTTON DOWN SHIRT
RemarksJoe McCoy
About
Take a long button down collar with gracefully flattering flare… add a button rounded cuff and a comfortable back pleat… find a common denominator in proud fabrics from the choicest Japanese looms, carefully sewn using fine thread and needlework… and you have the Joe McCoy & Co. Classic Button-Down.Wherever college men dress with distinction… wherever success-assured young executives foregather… there you will find this versatile favorite by the World's finest shirtmaker.
The Oxford Cotton Button Down Shirt or 'OCBD' traces its origins back to 19th century Scotland. Born from the creative experiments of a Scottish mill at the time, the mill began attributing the names of these unusual weaves to the four most prestigious universities of the era, Harvard, Yale, Cambridge, and Oxford, in an effort to add gravitas.
The fabric is renowned for its signature basket weave structure, a triumph of textile engineering. With an equal number of weft threads intricately crossed over an identical number of warp threads, it forms a fabric that is not only robust but also elegantly textured.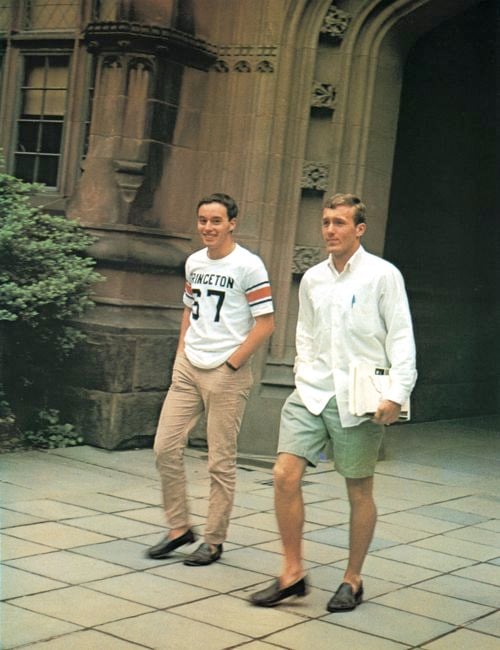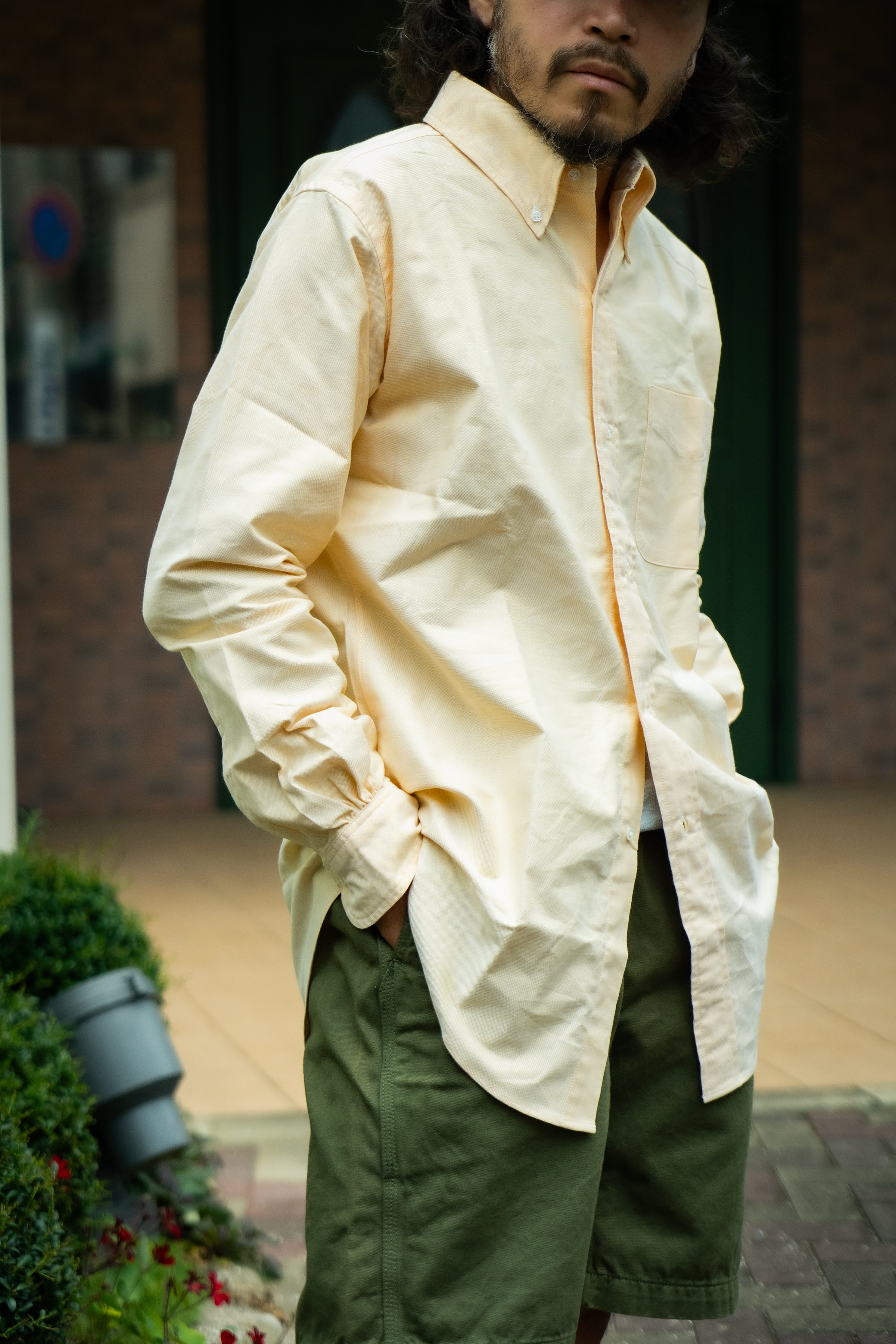 The button down collar design can be traced back to the Polo players of the British Raj. Faced with the challenge of collars flapping in the wind while on horseback, they sewed small buttons to the body of the shirt, anchoring the collar in place.
Into the 1920s and 30s, the Oxford Shirt entered college campuses, taking its place among khakis and madras fabrics in the pantheon of Ivy League Style.
Our JOE MCCOY BUTTON DOWN SHIRT has been made from a heavy oxford cotton cloth and is constructed with single needle stitching. In homage to OCBDs of the 60s, a box pleat has been included beneath the yoke of the shirt, allowing for comfortable movement. Classic details also include a single chest pocket and button cuffs and mother of pearl buttons. The quality of this shirt ensures a desirable collar roll.
Traditional Body Length
Cotton Oxford Cloth
Oyster Pearl Button
Cotton Sewing Thread Construction