true
SALEABLE ITEM TAG
FIREMAN COAT
RemarksJoe McCoy
About
Prior to the introduction of rubberized coats, Firefighters 'Turnout Gear' featured a black cotton canvas Overcoat that offered little protection from burns but was otherwise a highly effective garment. This reproduction takes the best elements from several iterations produced in the 40s and 50s. The Cotton Canvas Cloth Outer Shell is paired with Wool/Cotton Blend Blanket Lining and closes with distinctive Black Oxidized Over Latch Clasps that are reinforced with rivets. The flat collar is finished in a tonal grey Corduroy.

Can be paired with the Fireman Trouser.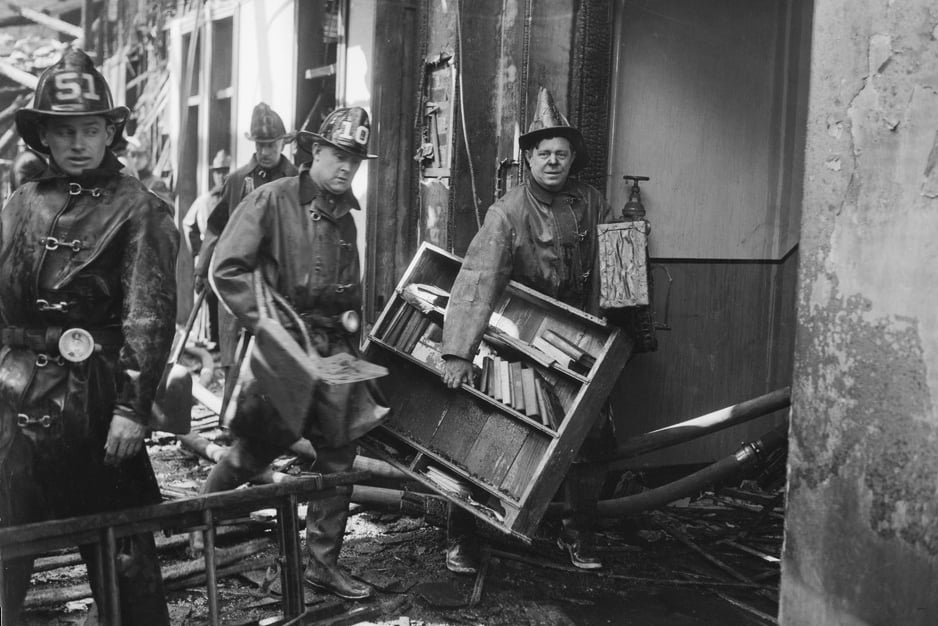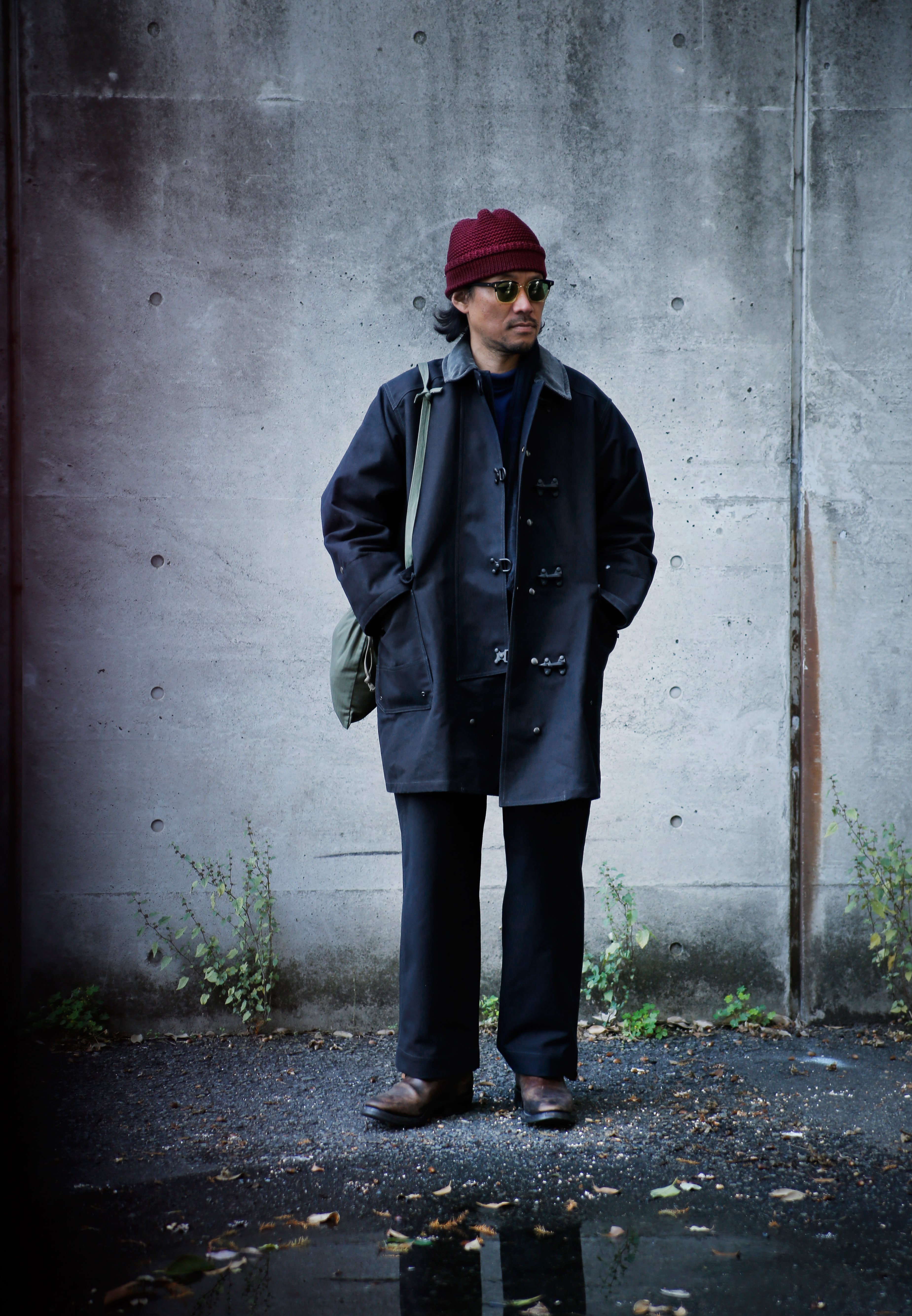 Cotton Canvas Cloth Outer Shell
Flapped patch pockets
Wool Ribbing cuffs
Wool Blend Blanket Lining
Riveted Lobster Clips, Black Oxided
Cotton Sewing Thread Construction

This coat is made entirely from combustible fabrics without using any fire-resistant materials.