true
SALEABLE ITEM TAG
M-65 FIELD COAT / TIGER CAMOUFLAGE, TAD POLE
RemarksThe Real McCoy's
About
Based on a civilian model of the iconic United States Military Standard M-65. The Tiger Camouflage in tadpole pattern is hand-printed and custom made by The Real McCoy's. During the Vietnam War, many civilian products derived from military wear but with different fabrics and specifications, such is the inspiration for this piece, recreated to an exacting standard.
The Olive Green lining is reproduced in a 50/50 Cotton/Polyester blend and matches the hood, concealed behind a TALON zip in the upstand collar. Roll out the hood in light showers, or fold the jacket into it to make a camping pillow.
This version of the M-65 benefits from buttoned epaulets not seen in the 1st Type, which troops liked for preventing heavy luggage slipping from the shoulder. The four, deep front pockets can be closed with a heavy duty press-stud and the same can be found along the jacket opening, above the concealed, sewn in zipper cover and bespoke MCCOY hardware.
Drawstrings at the waist and hem allow you to adjust the M-65 to maximize wind resistance and lock-in heat
Internal Urea buttons are provided to attach a quilted liner and velcro is provided on the collar to close, and on the flapped cuff which can be folded out in cold weather conditions; either for extra coverage or attached to gloves to prevent slipping.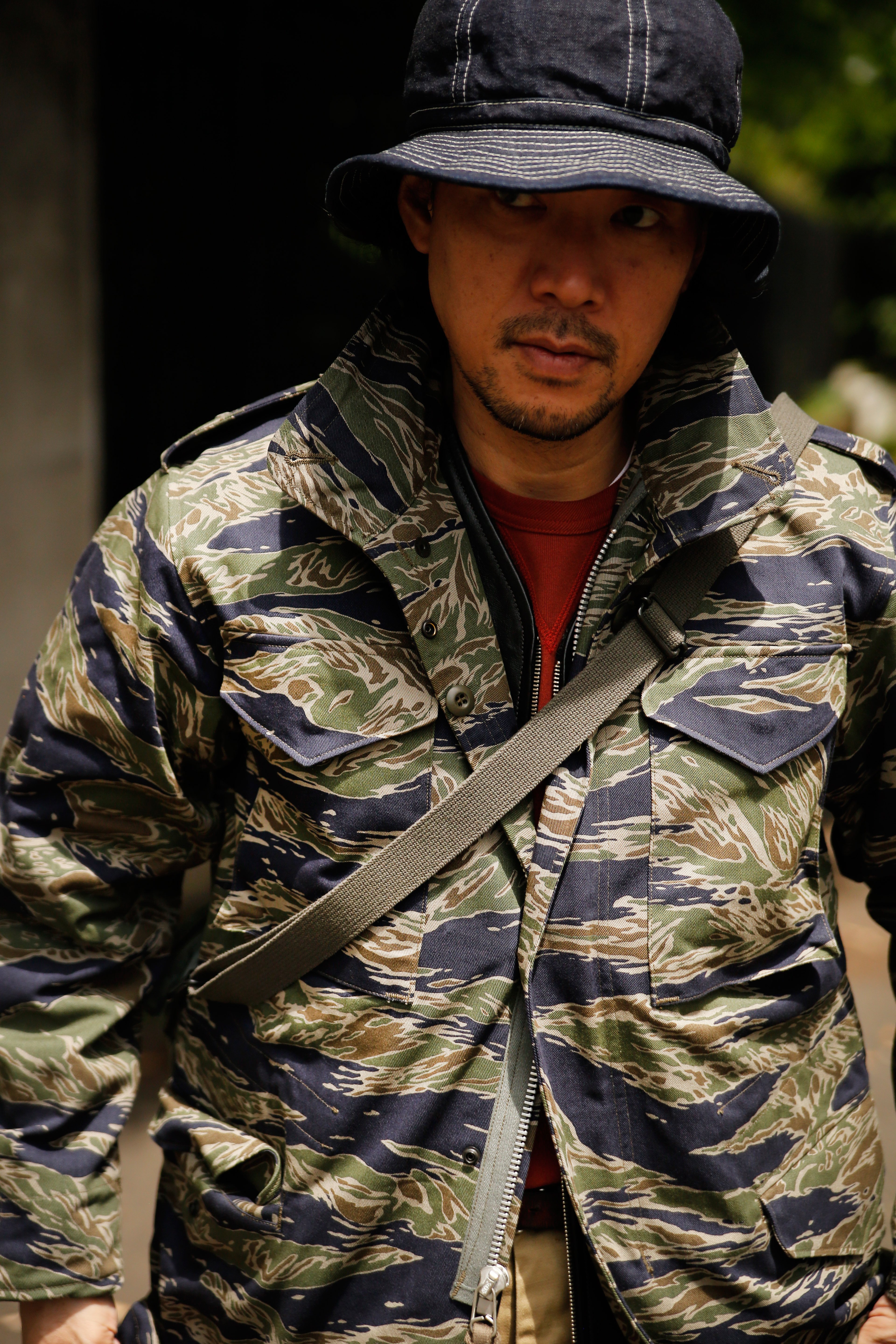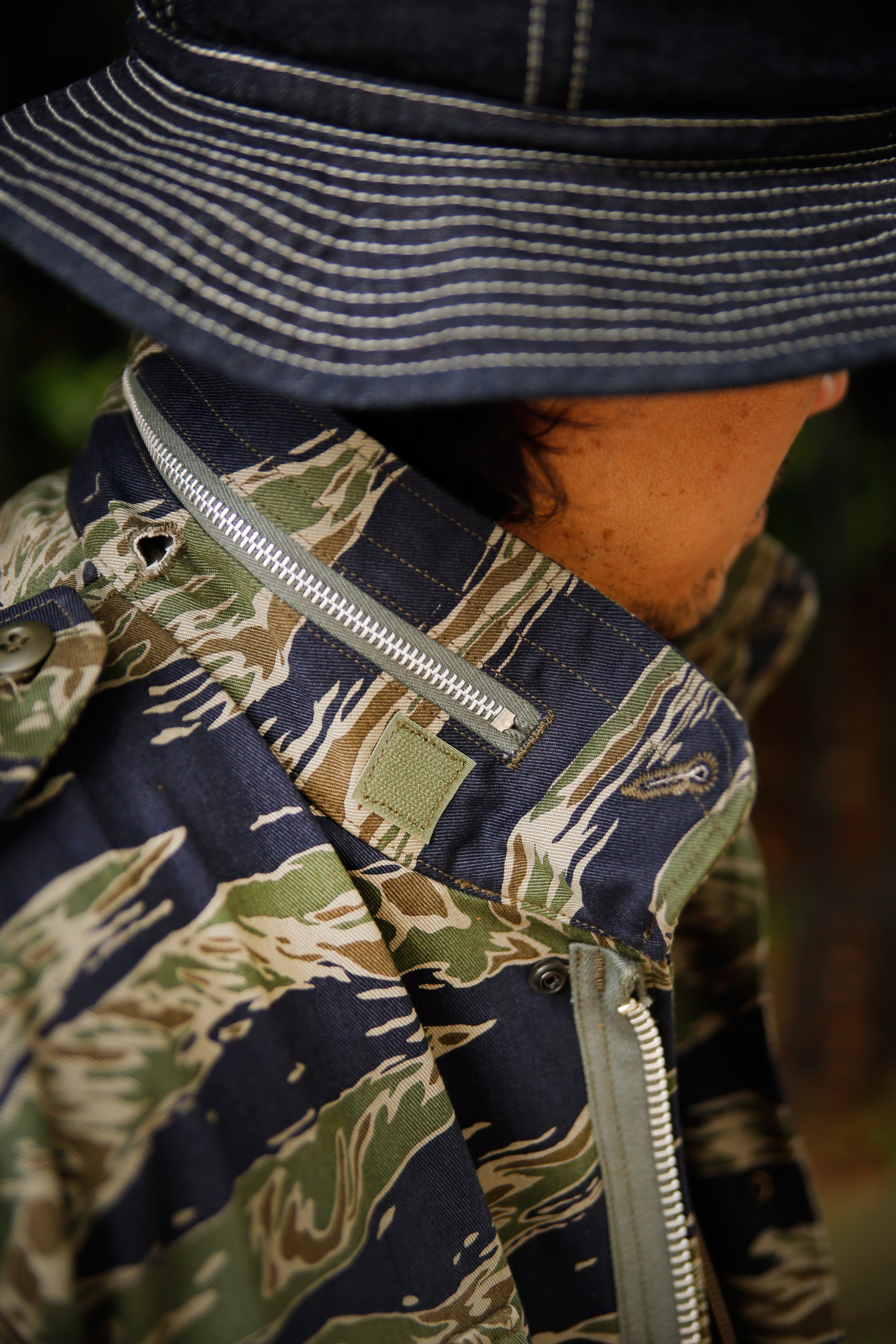 Hand Printed Camouflage Fabric
Cotton Polyester Lining
Urea Buttons
McCoy's Original Front Zipper