true
SALEABLE ITEM TAG
TYPE B-6 REAL McCOY MFG.CO (FW22)
RemarksThe Real McCoy's
About
Produced in the 1940s, the Type B-6 was the streamlined variant of the Type B-3 issued to the crews of bombers and other aircraft flying at high altitudes.
The Type B-6 was initially released with a 1/4" spec Sheepskin lining, this model though is distinguished by an up-spec from the original, utilizing a combination tanned 1/2" length sheepskin for added warmth and comfort. The B-6 has been diligently manufactured by REAL McCOY MFG. CO. using a special lacquer coating which replicates the same look and feel as an original jacket in our archive.
The B-6 was originally introduced to improve mobility in the cockpit and this edition builds on that legacy with a vastly improved pattern providing greater comfort and movement while retaining classic B-6 silhouette.
The B-6 is closed with a single throat latch and Bell-Shaped Talon Zipper, true to the period. At the waist are two top-stitched jetted slash pockets and the jacket can be adjusted with the buckled side strap, a feature found on later models succeeding the zip present on early models.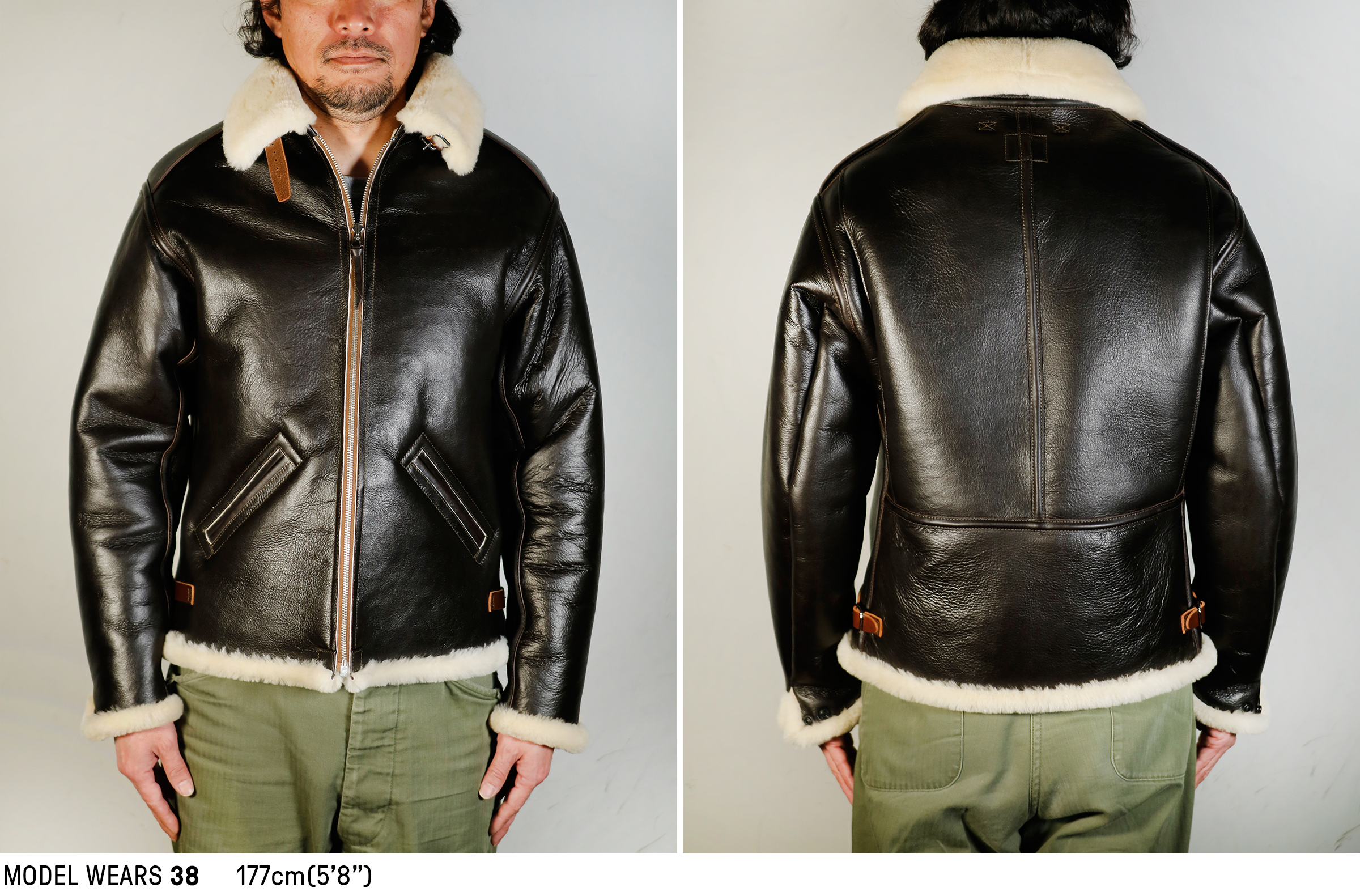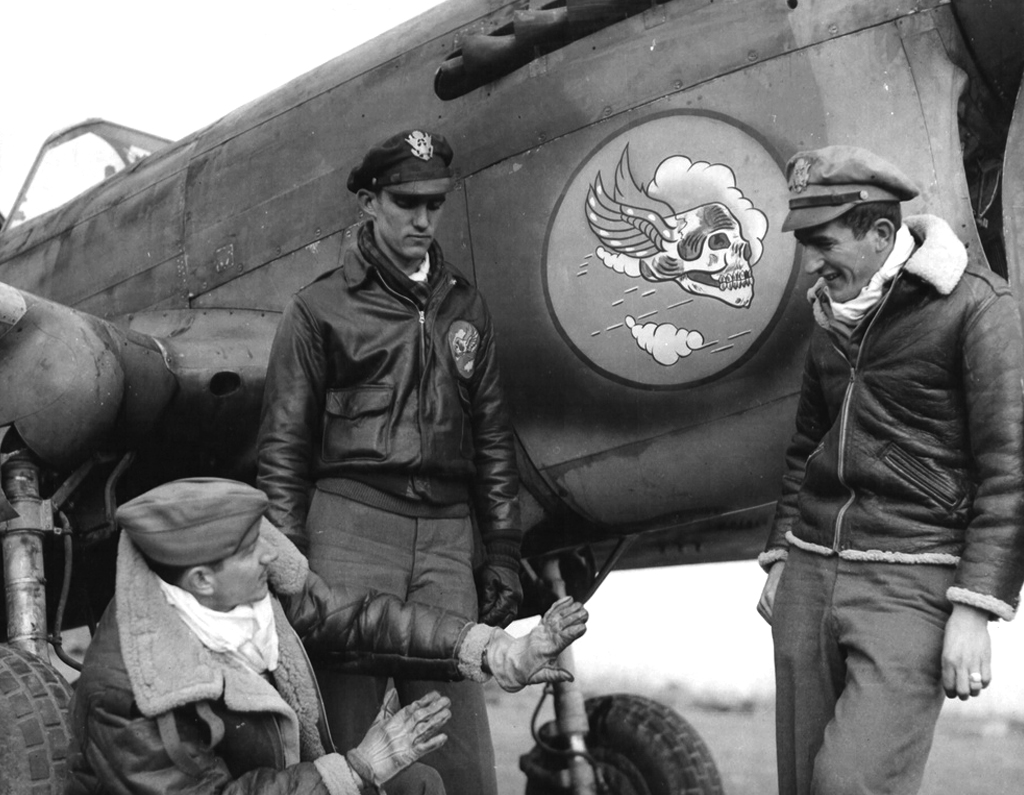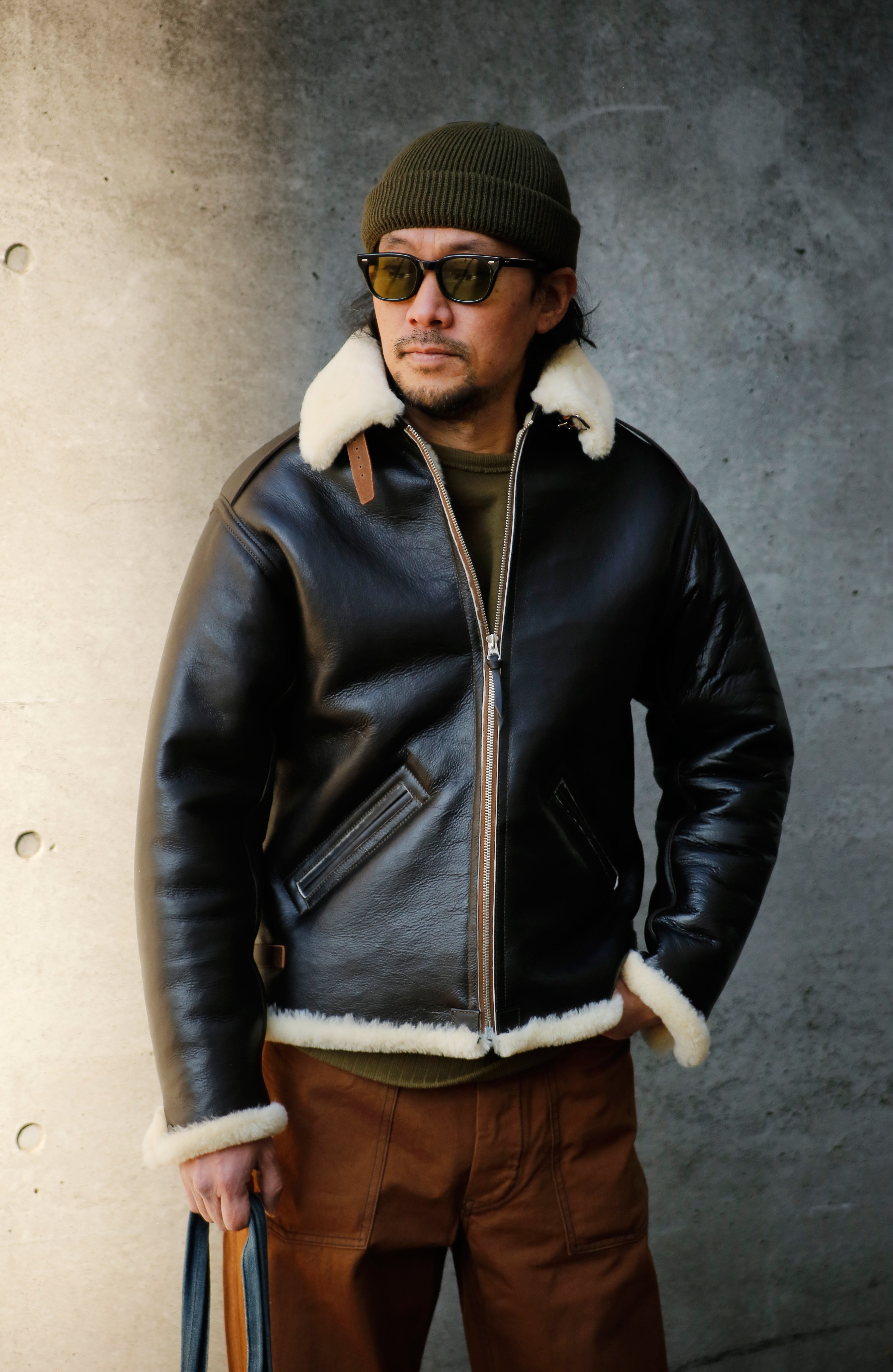 Sheepskin, Combination Tanned, 12mm
Vegetable Tanned Horsehide Trimmings
Vegetable Tanned Cowhide Leather Details
Brass Dot Buttons
40s Bell-Shaped Talon Front Zipper, Nickle Finish, Cotton Tape
Cotton Sewing Thread Construction
Made in Japan