true
SALEABLE ITEM TAG
BUCO TEE / ENGINEER
RemarksBuco
About
Our BUCO TEE / ENGINEER features the diamond-shaped Buco logo, which can be seen stamped in the soles of the BUCO Engineer Boots.
With the rise of popularity in motorsports in an era of consumerism, distinguishing oneself amongst countless manufacturers was crucial to success. Branded merchandise became a common marketing tactic and a high quality tee would be the ideal canvas to showcase a brands creativity while encouraging customers to wear their support either on their bikes or at the local shop.
Our BUCO TEE / ENGINEER is made from an 8oz cotton cloth and is cut for a classic 50s boxy fit. As well as featuring our Diamond BUCO logo, a BUCO logo rubber stamp embellishes the left sleeve.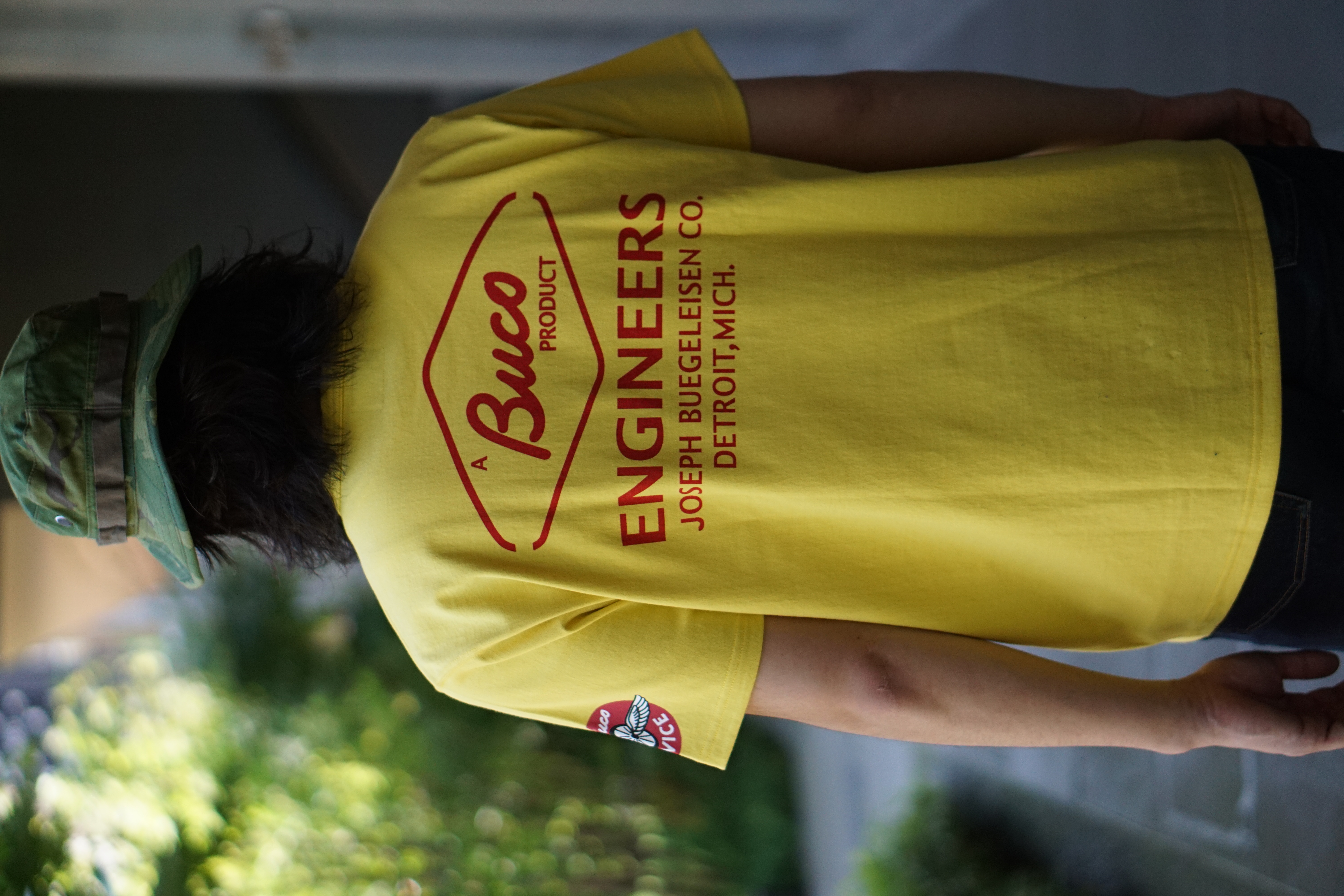 100% Cotton
8oz cloth
BUCO Diamond Logo
BUCO rubber stamp
Made in Japan