true
SALEABLE ITEM TAG
BUCO SEPARATE RIDER'S BELT
RemarksBuco
About
Our Buco Separate Rider's Belt has been made from a cowhide leather with a light brown core, contrasting the darker core of our Buco jacket. Following an original piece from our archive, the belt is cut for authentic sizing and will replicate the same tight-fitting fastening of the time.
With their beginnings in leather pilot helmet manufacturing, Buco was founded in 1933. Shortly after the war, the motorcycle industry would boom, noticing an opportunity to showcase their expertise in leather crafts, Buco would begin producing leather motorcycle jackets and helmets to meet this demand.
Buco's expert craftsmanship and dedication to quality earned it a reputation as the standard for leather goods. Following the success as an emerging leather goods manufacturer, Buco would later release 'Separate Belts' as an optional accessory for their motorcycle jackets.
True to the original, the BUCO SEPARATE RIDER'S BELT is slightly shorter in length than the Jacket's width, allowing for a tight fastening.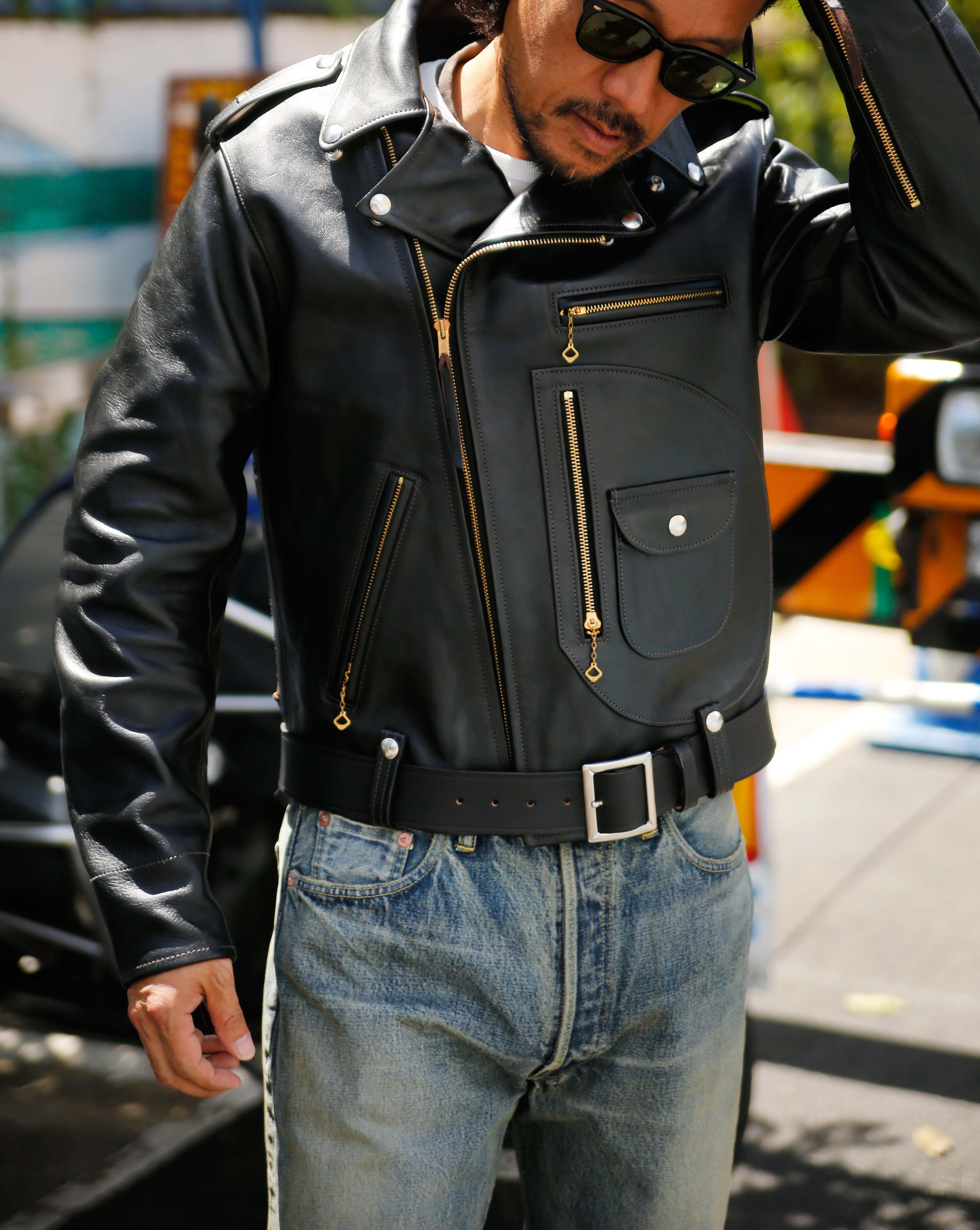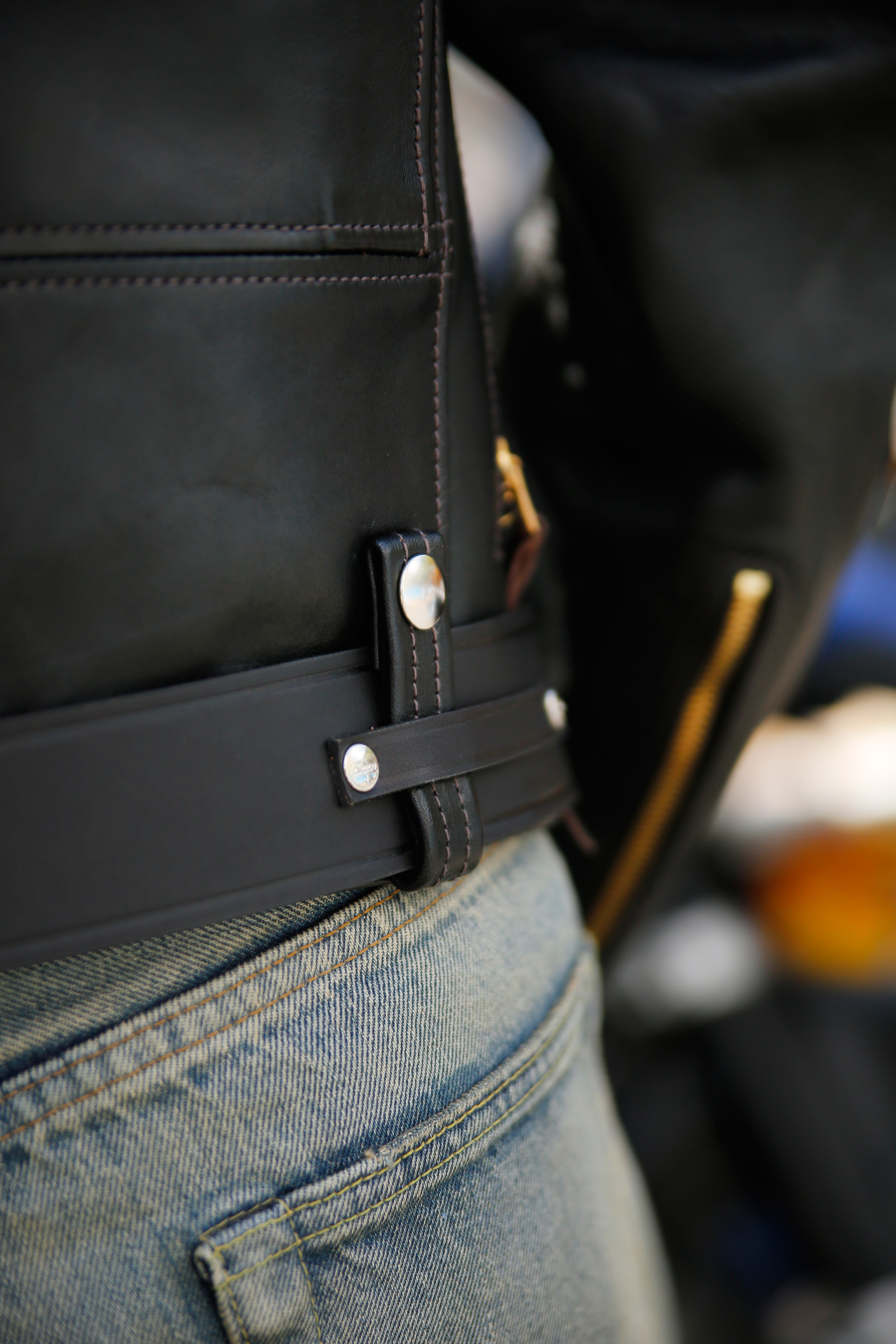 100% Cowhide leather, aniline finished
Lighter brown core
Buco iron buckle
Fits respective jacket size
Made in Japan