true
SALEABLE ITEM TAG
WWI JERKIN VEST
RemarksThe Real McCoy's
About
Starting in WWI, the British Army began issuing insulated Jerkins to troops to allow warmth without sacrificing mobility. It was worn mainly as a layered garment over field uniforms and other military gear. Many photographs exist of even U.S. Soldiers wearing the leather Jerkin during this time, a testament to its desirability.
The WWI JERKIN VEST is made of Horsehide leather with a vegetable-tanned aniline finish. This edition is particularly true to the vintage examples, with intentional variety in the hide for different aspects of the vest and asymmetry in the pattern. The construction is based on a single-machine concept, respecting the tradition of how a garment like this would have been made in the period, without over-engineering, modern techniques or hardware.
The buttons, which feature hand-cut leather backings, secure in an oversized buttonhole. As soldiers maintained their Jerkins, the buttons would often be replaced with different sizes, allowing the jacket to sit in a more relaxed way on the body and making the vest easier to put on and take off in cold weather.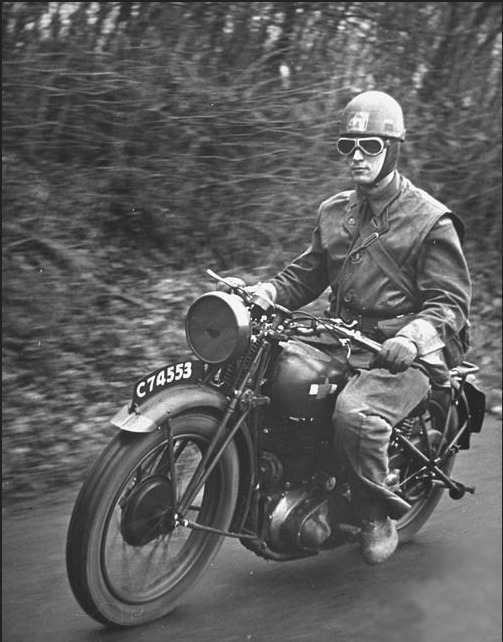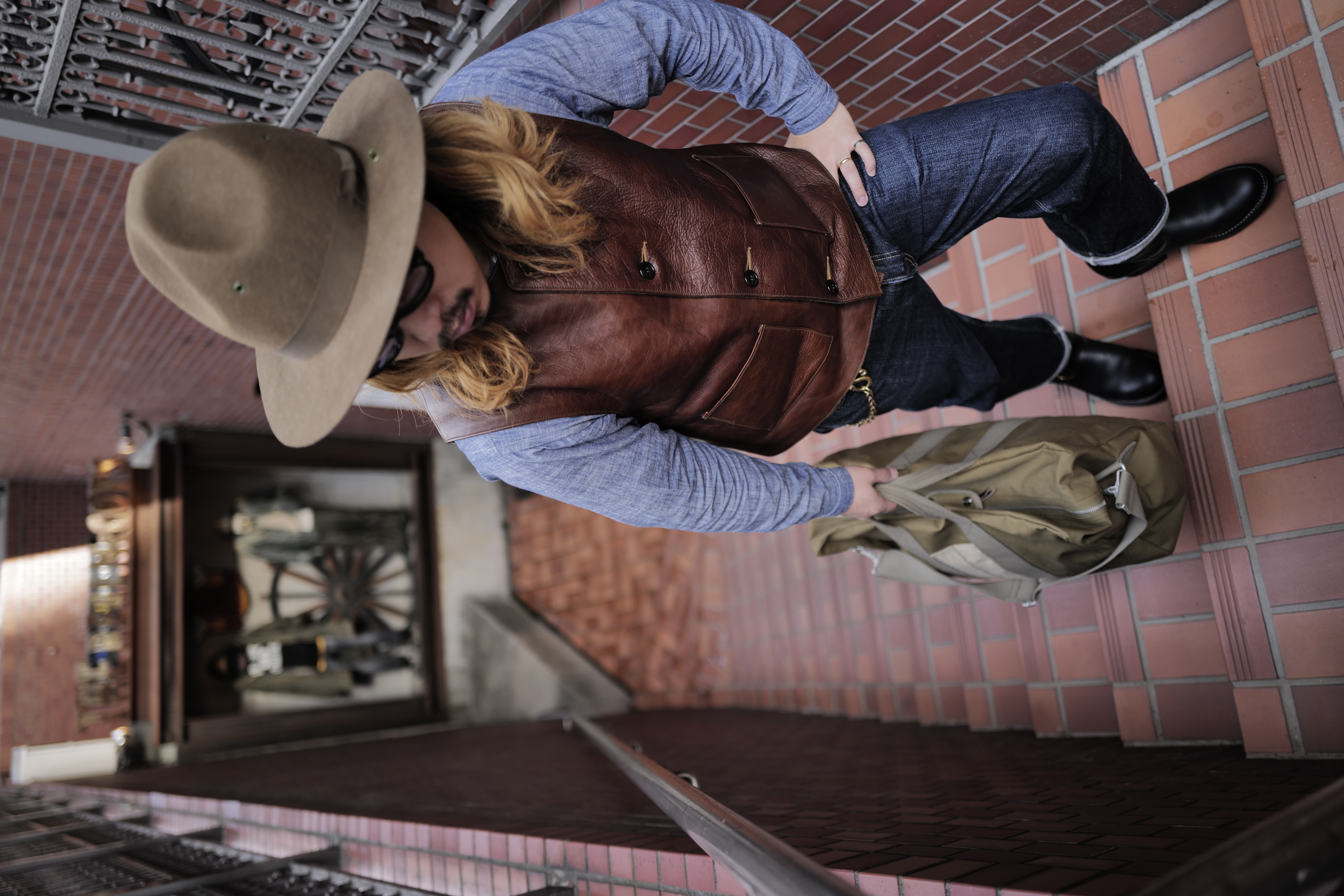 Horsehide, Vegetable Tanned, Aniline Finished
Olive Wool Lining
Cotton Sewing Thread Construction
Made in Japan